LOSI TEN-T 4x4 Converted SCT Roller W/motor
12-13-2010, 11:44 AM
Tech Master
LOSI TEN-T 4x4 Converted SCT Roller W/motor
---
I am selling my fully converted Ten-T SCT. It is in great condition and comes with a few replacement parts and a set of new bearings. It has a Lektron 2200kv motor and micro brake servo. It does NOT come with an ESC/Steering Servo/Receiver/Batteries or transponder.
This conversion has held up great after all the conversion work. It has a Losi 45t Steel spur gear from the 8ight (mod 1) that I cut out and made to fit the Ten-T diff case. Also a Tekno Elektri-Clutch matched with a great brake micro brake servo working the rear brake assy (front was unnecessary). I also made a very thin spring steel shield for the spur gear so it could not make contact with the battery. It's a Tekno 3 strap battery tray mounted up front for optimum balance. It has Traxxas 4x4 front and rear bumpers (easy to find) that fit the truck very well and are very durable. It has the hard spring set for better handling with this heavier than stock truck. It has Tekno hexes and Pro-line zero off-set wheels that make it Roar legal width.
When Losi comes out with a new longer chassis for this, it will be unstoppable!
It also comes with a fairly new body (image below)
This is a SERIOUS 4x4 race truck and it handles very well.
I am looking to focus on 1/8th buggy and so I will be selling this roller w/motor for $250. PM questions... NO Trades please.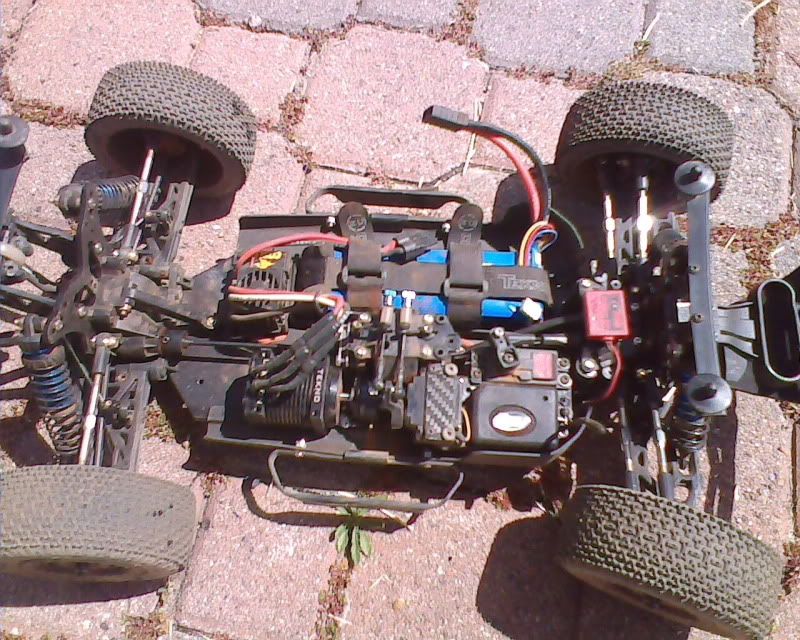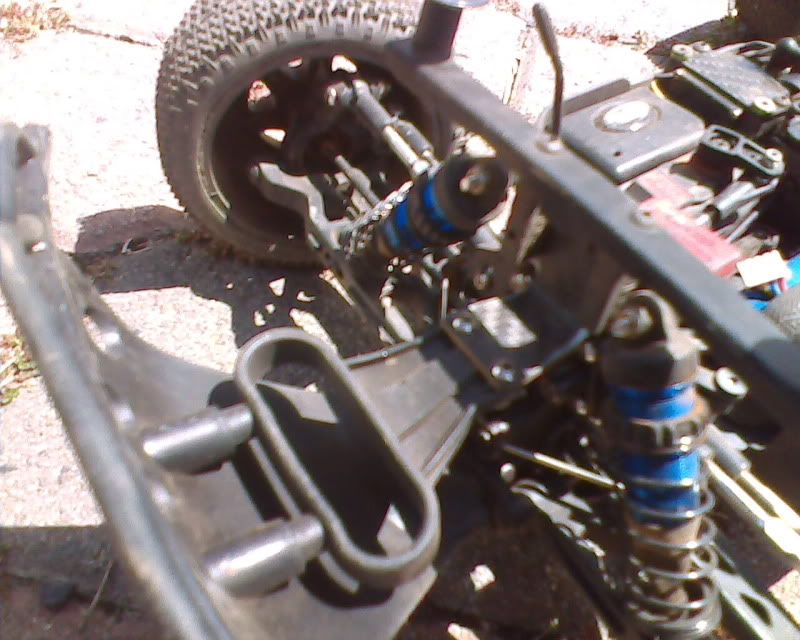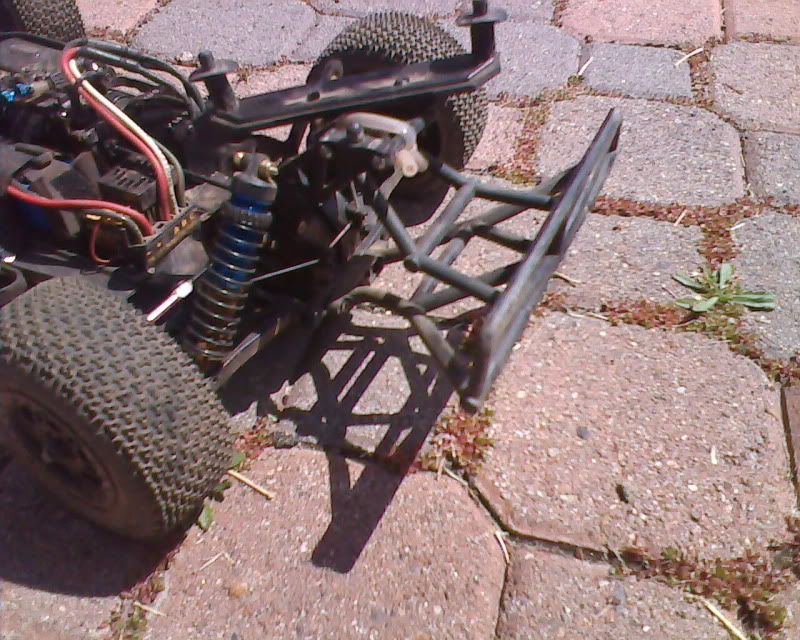 ---
Last edited by Marzac2; 12-20-2010 at

01:11 PM

.
12-14-2010, 01:52 PM
Tech Master
---
gigity.. gigity.. bump
12-15-2010, 03:56 PM
Tech Master
---
ttt
12-16-2010, 04:29 PM
Tech Master
---
ttt
12-19-2010, 08:45 AM
Tech Elite
Join Date: Feb 2007
Posts: 2,183
---
im interested pm sent
12-19-2010, 02:55 PM
Tech Master
---
PM replied.
12-20-2010, 01:11 PM
Tech Master
---
PRICE LOWERED TO $250!!!
12-21-2010, 01:10 PM
Tech Master
---
ttt
12-22-2010, 02:12 PM
Tech Master
---
ttt
12-22-2010, 02:28 PM
Tech Adept
Join Date: Dec 2010
Location: So Cal
Posts: 100
---
free bump that's pretty cool
12-22-2010, 03:57 PM
Tech Adept
Join Date: Nov 2009
Posts: 102
---
I've seen this thing whoop up on the 4x4 class many a time.
12-22-2010, 04:19 PM
Tech Regular
Join Date: Mar 2010
Posts: 311
---
what body do you use for this truck????
12-28-2010, 01:25 PM
Tech Master
---
bump
01-03-2011, 10:55 AM
Tech Master
---
ttt
01-03-2011, 12:29 PM
Tech Apprentice
Join Date: Jul 2010
Location: San Diego, California
Posts: 81
---
Bump for a friend! Seen this truck race many times. Great deal from a great guy!