FS: LOADED race Slash 2wd $325 shipped.
12-06-2010, 05:22 PM
FS: LOADED race Slash 2wd $325 shipped.
---
Want a full race spec Slash?? Don't want to pay full price?? Don't want to have to build it?? Buy this one!! This truck WAS NOT BASHED... Only raced. Rear bumper was on my old truck so it may look bashed.. rest of rig is strictly on tracks only.
Specs:
Thundertech Outlaw Pro LCG chassis (Black G-10)
Pro-Line Protrac kit (complete)
Traxxas Big Bores w/ RPM 2-Stage pistons (front and rear)
STRC Red caster blocks
STRC Red Steering Knuckles
STRC Red 1° Rear carriers
STRC hinge pin set
Venom Red Aluminum Bellcrank
Mamba Max Pro ESC (could use a new case.. but works perfectly.)
Novak Ballistic 8.5t motor w/ ceramic bearings.
Spektrum S6040 Digital servo (.08 - 166oz in)
Associated XP3-SS 3ch 2.4ghz radio w/ reciever
Proline front bumper
RPM rear bumper w/ flaps...
Battery tray expansion kit installed.
Brand new Transmission with new Diff gears.. built this week with brand new Boca bearings.
Modified trans case for better cooling.
Just replaced rear axles from output yoke to wheel nut.. New front axles too.
Brand new Boca bearings at the wheels.
Tires...
1 race old.. NOT 1 race day.. but.. ONE 10 minute main (indoor clay), Proline V2 closed cell foams inside.. Proline M3 Holeshot these are pretty much brand new. On protrac split six wheels.
Body.
None included. unless you want an OLD stocker painted on the outside.. I wanna keep the body I race with .. Sorry..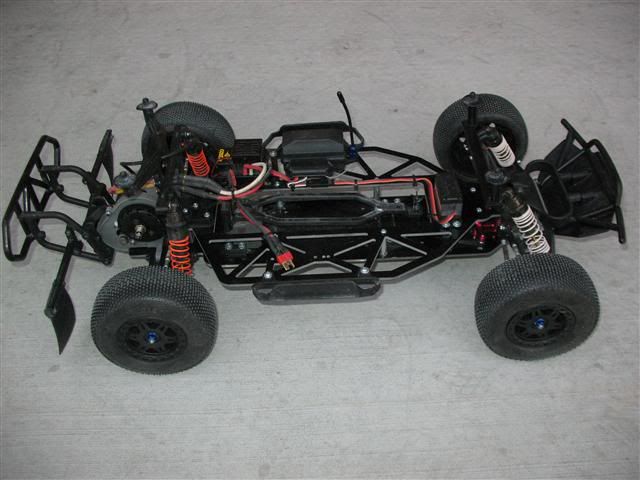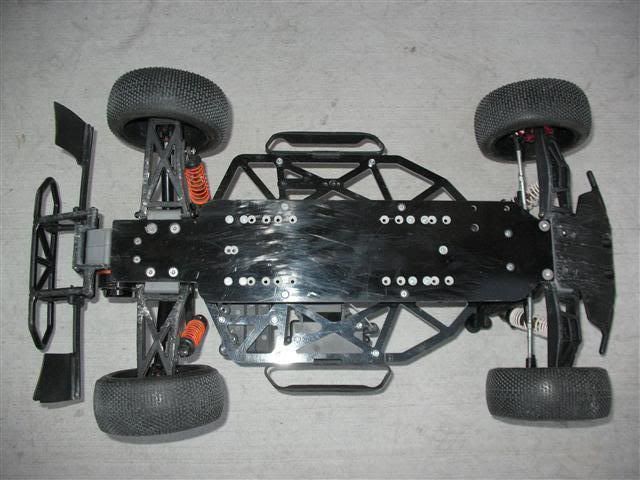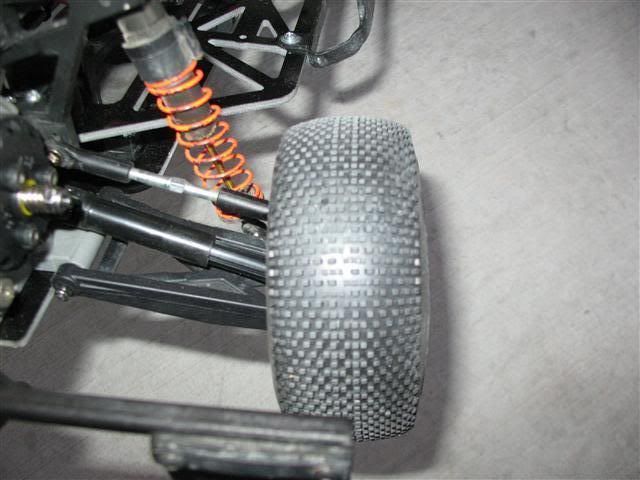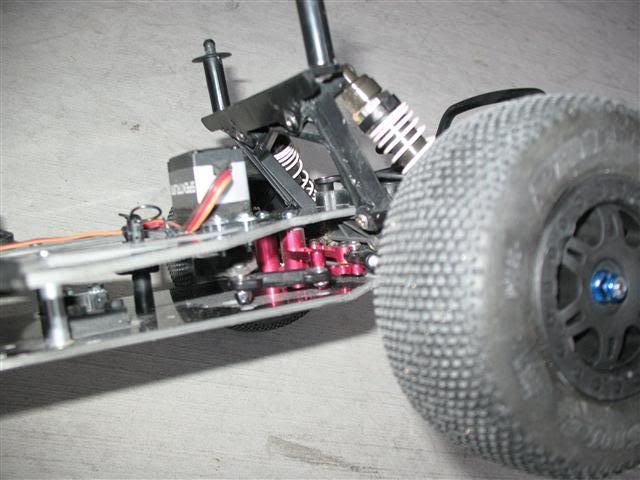 If i left something out, just ask... this truck is SET UP! Im guessing it's around $725 to build it... I know I cant get that out of it.. just looking for a fair price on a kick butt truck. $325 Shipped to lower 48 insured and tracking provided. I'm not looking for trades, BUT i may consider them...
You can check my feedback here or on my ebay name sidosd.
Thanks for looking!
12-07-2010, 09:50 AM
---
$200 shipped as a roller. Roller will NOT include ANY electronics.
12-09-2010, 12:20 PM
---
Bump, PMs replied to
Currently Active Users Viewing This Thread: 1
(0 members and 1 guests)
Posting Rules
You may not post new threads
You may not post replies
You may not post attachments
You may not edit your posts
---
HTML code is Off
---