I have for sale: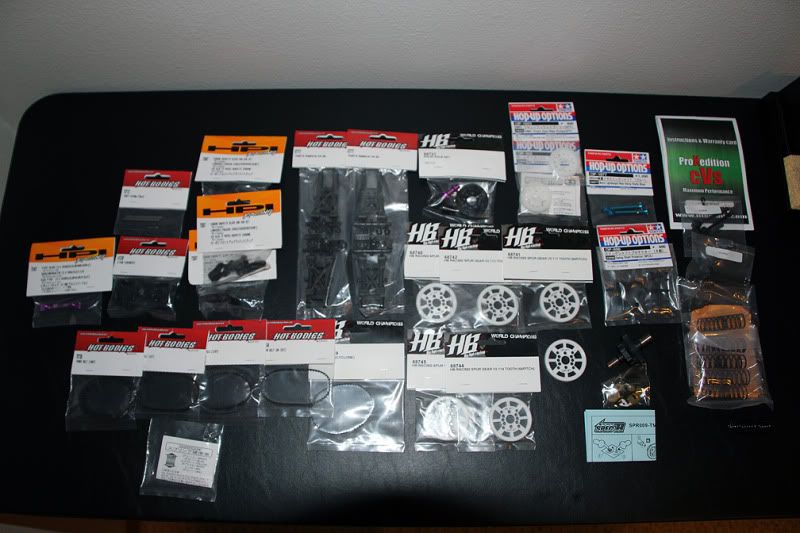 There is 1 Two-Day race at Timezone (where the carpet nats are being held in '11), and two club races on the car. It is pretty much brand new, therefore I am asking
$325
for it. (Paid $450 for the kit (first batch at Speedtech)
Here is what I paid for the parts.
$52 for the Spec-R gear diff from ebay
$150 for the Litmodz CVS shipped from Europe
$7ea Per spur gear, one of each tooth count
All the Tamiya parts for use the 416 gear diff, something like $75+ on proper belts, drive shafts, blades, front spool pulley etc.
Suspension arms, hubs, castor blocks, full spring set, spare HB spool, and as you can see in the pic, everything is brand new.
I would like to get
$600
shipped for everything.
__________________
For orders or inquiries, email
[email protected]
Follow RC-Trim on Twitter and Facebook
RC-Trim | Serpent USA | On-Point | Trinity | Revtech | ORCA | BSR | KO Propo | PT RC Racing Oil | WTRC | rcpitwhores.com