FS - RUSTLER VXL
12-01-2010, 08:24 PM
FS - RUSTLER VXL
---
Hey there, As the title states. I have a Rustler VXL in GOOD shape. I have 2 sets of tires and 2 pairs of rears. Come with 1 lipo battery also. I am looking to get $200 or will sell just the rustler roller for $100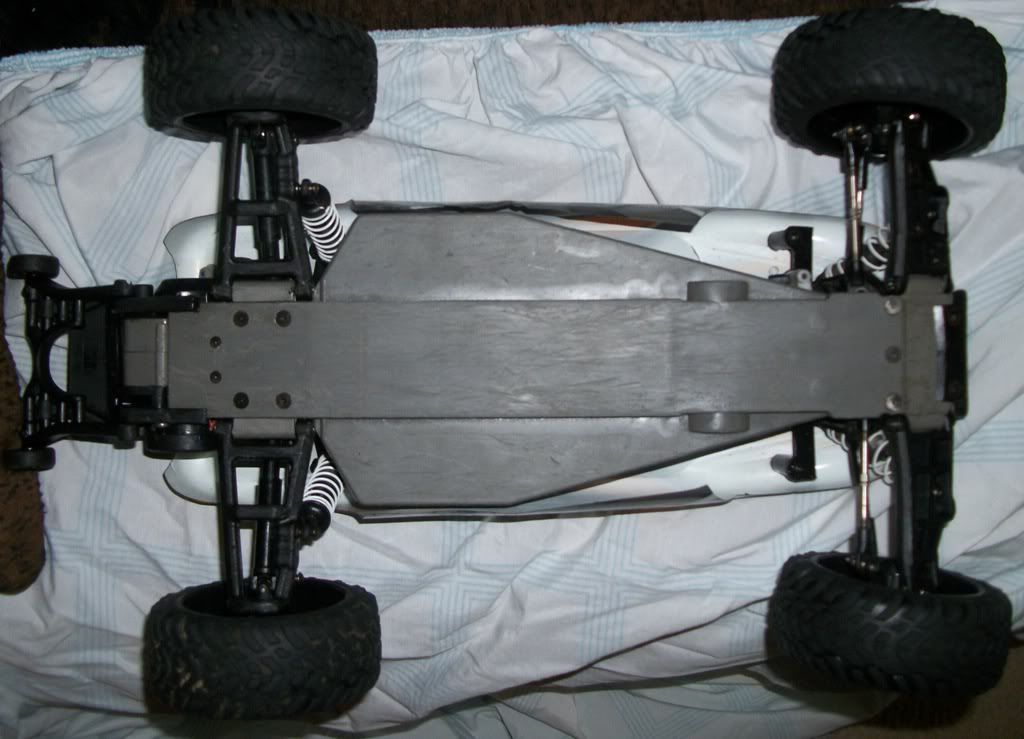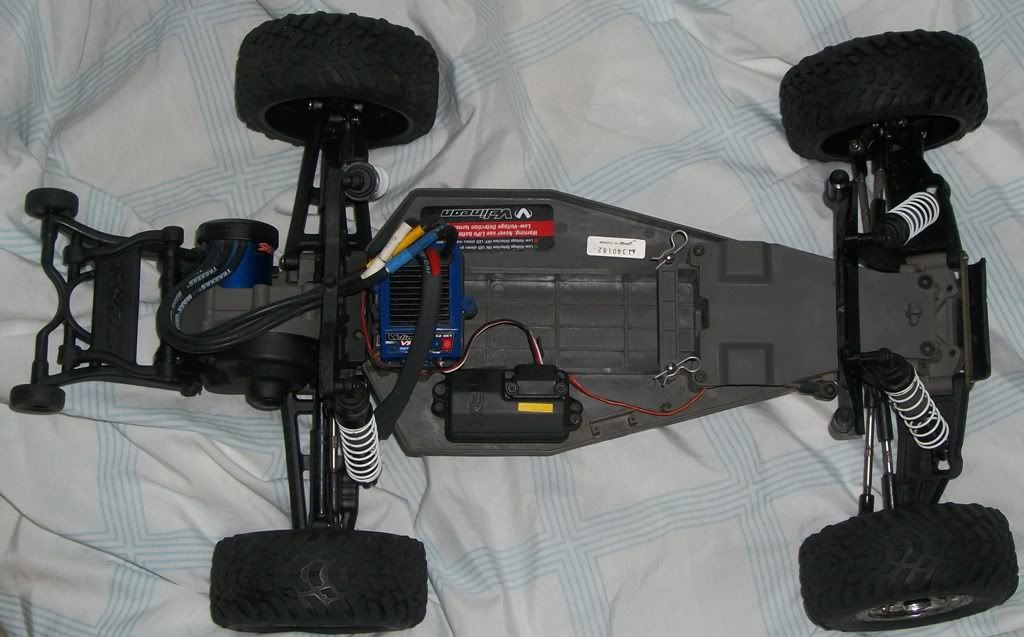 12-02-2010, 01:51 AM
---
Will trade for a NICE CRAWLER! IF THE CRAWLER IS REALLY NICE I WILL TRADE THIS BRUSHLESS B4 AND MY RUSTLER VXL WITH EXTRAS FOR A REALLY NICE CRAWLER. IF NOTHING ELSE FEEL FREE TO MAKE ME OFFER ON THIS SWEET RUSTLER VXL WITH EXTRA'S.
12-02-2010, 01:03 PM
---
ANYONE? MAKE SOME OFFERS.. GREAT CHRISTMAS PRESENT!!
12-02-2010, 06:41 PM
---
Willing to trade my Brushless Associated B4 and the Brushless Rustler VXL for a nice crawler. Or cash works also. Will also take $365 shipped for the pair. Both come with some extra's.
12-03-2010, 05:29 PM
---
$180shipped
12-04-2010, 12:35 PM
---
CHRISTMAS PRESENT!!!!
12-04-2010, 01:07 PM
Tech Adept
Join Date: Nov 2010
Location: Oneida,NY
Posts: 125
---
Trade you a nice schumacher xtr 3e nitro thunder tiger 21 with 3 speed.
12-04-2010, 01:49 PM
---
Thanks for the offer but I am more looking for some Christmas cash.
12-08-2010, 04:24 PM
---
$180 for a Brushless Rustler with lipo battery and extra wheels and tires!
12-08-2010, 11:46 PM
---
TTTTT
12-09-2010, 09:48 PM
---
BUMP BUMP BUMP! CHRISTMAS PRESENT!!! SOME ONE HAS TO WANT THIS! Comes with a LIPO and EXTRA WHEELS AND TIRES!! THIS THING IS IN GOOD SHAPE!
12-10-2010, 10:31 PM
Tech Regular
Join Date: Feb 2010
Location: ohio
Posts: 457
---
I've got a scale 1.9 tube chassis artr, axial drivetrain, tons of aluminum parts. Its listed on here under 1.9scale tube chassis......
12-12-2010, 06:11 AM
Tech Adept
Join Date: Aug 2010
Location: pa
Posts: 199
---
your trade has been shipped
12-18-2010, 09:27 PM
---
THIS IS GONE!! TRADED TO ROADKING!!! THANKS BUD!

JEG
Currently Active Users Viewing This Thread: 1
(0 members and 1 guests)
Posting Rules
You may not post new threads
You may not post replies
You may not post attachments
You may not edit your posts
---
HTML code is Off
---