Hi guys, Im in need of some money to buy christmas presents this year, so i gotta sell a few things to do so. All items are in great or new condition. All prices do not include shipping. New prices!!
1) HYPERION EOS0610I DUO II charger. This charger is in brand new condition. I have only used it a hand full of times because I have another charger as a primary. The needed balance taps will be included. Im asking $200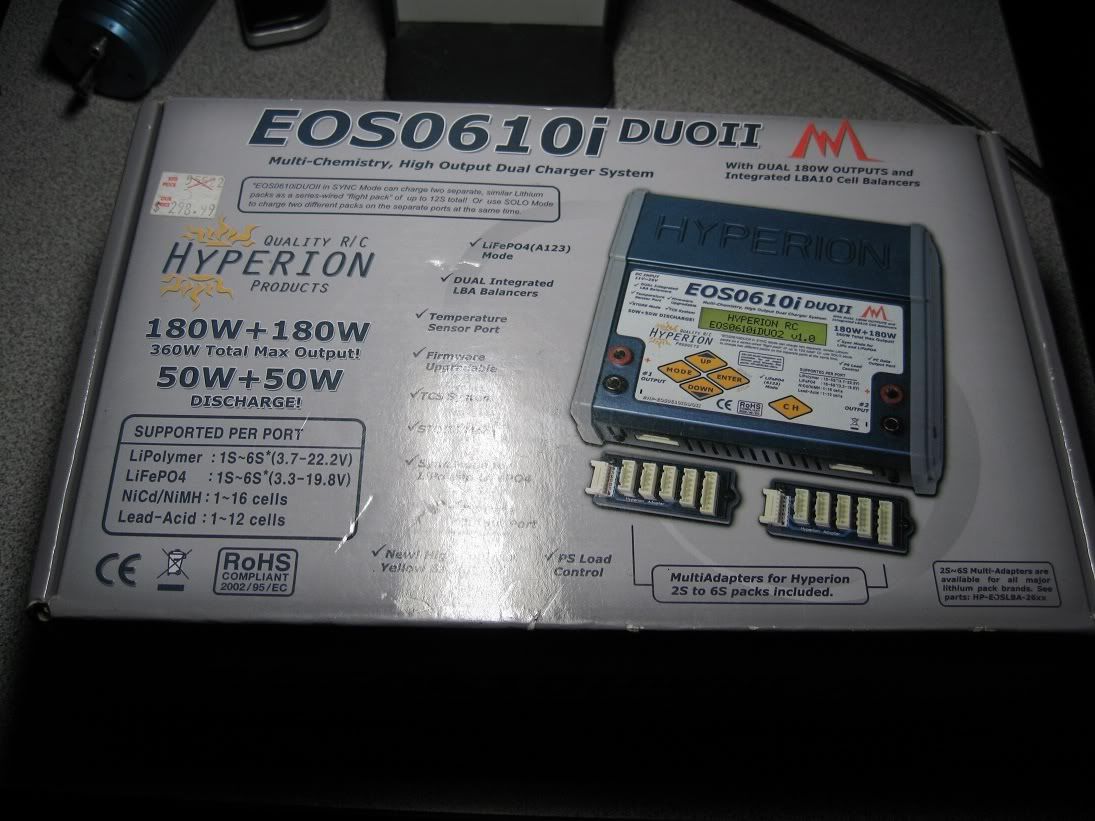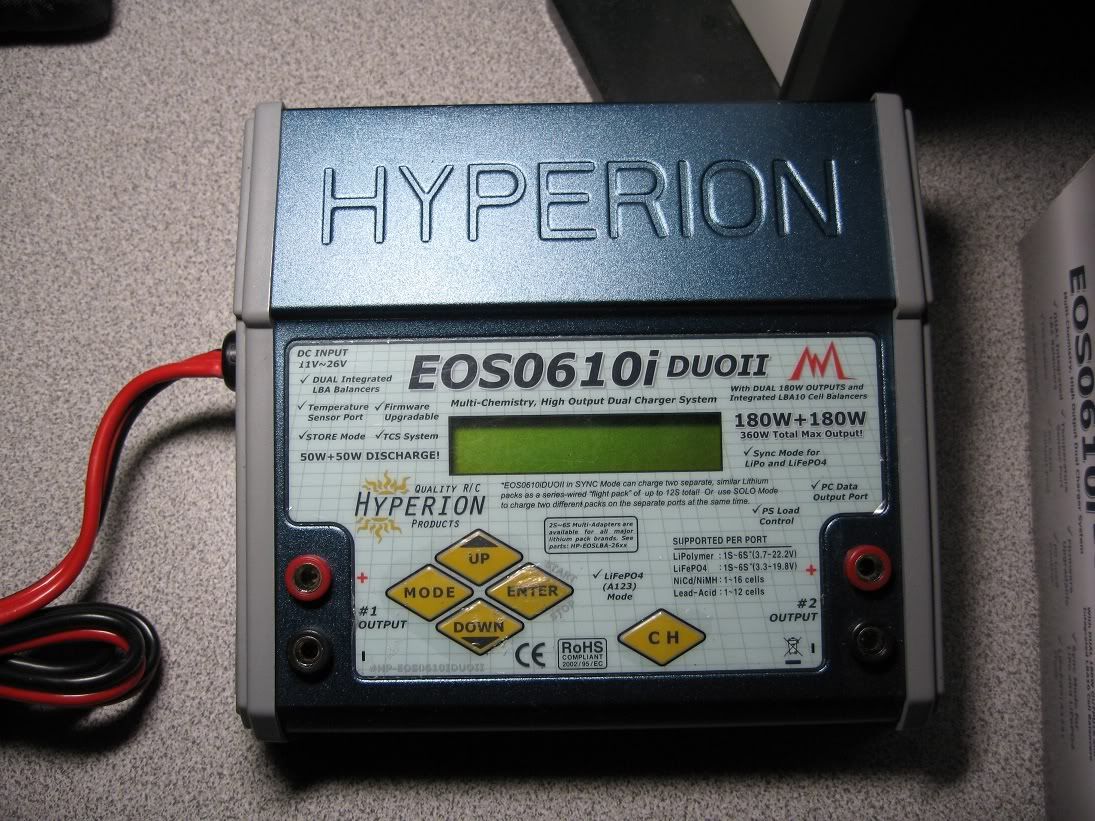 2) Flightpower 5cell lipo battery pack. it is 4400mah and has a 28C continous discharge and 56C burst. This battery is in great shape and only has has a few cylces through. it im asking $90.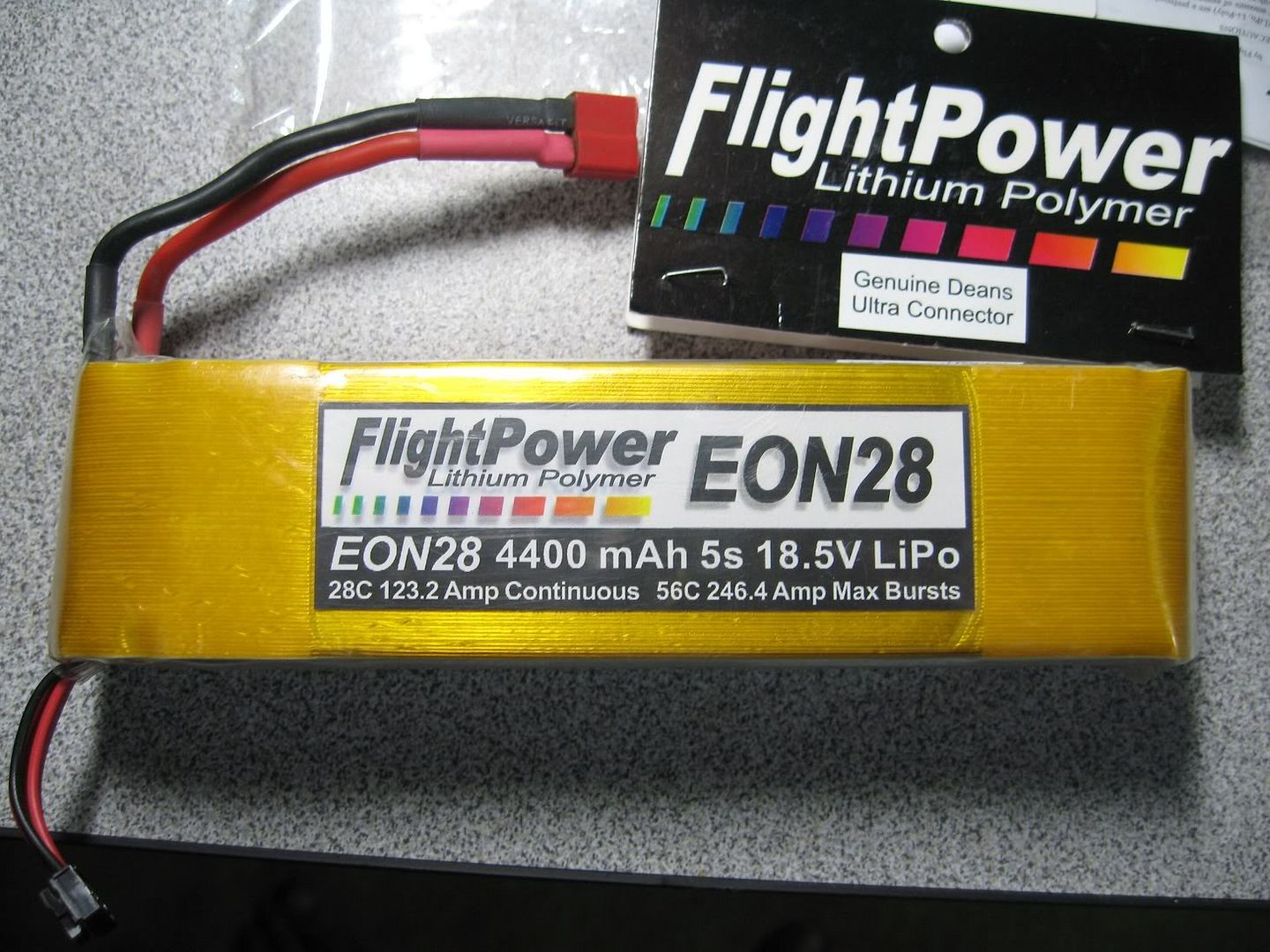 3) trueRC 5000mah 5cell lipo battery pack. Its in good condition. The top first cell has an ever so slight"puff" on it. Im asking $60
4) Tekno Neu 1515 1.5d motor. This motor is very hard to find these days. These motors have awesome durability thanks to the over sized front and rear bearings that tekno added to the already great motors by Neu. This particular motor is rated at 2650KV. This would be great on 4 cell on a buggy or truggy Im asking 125.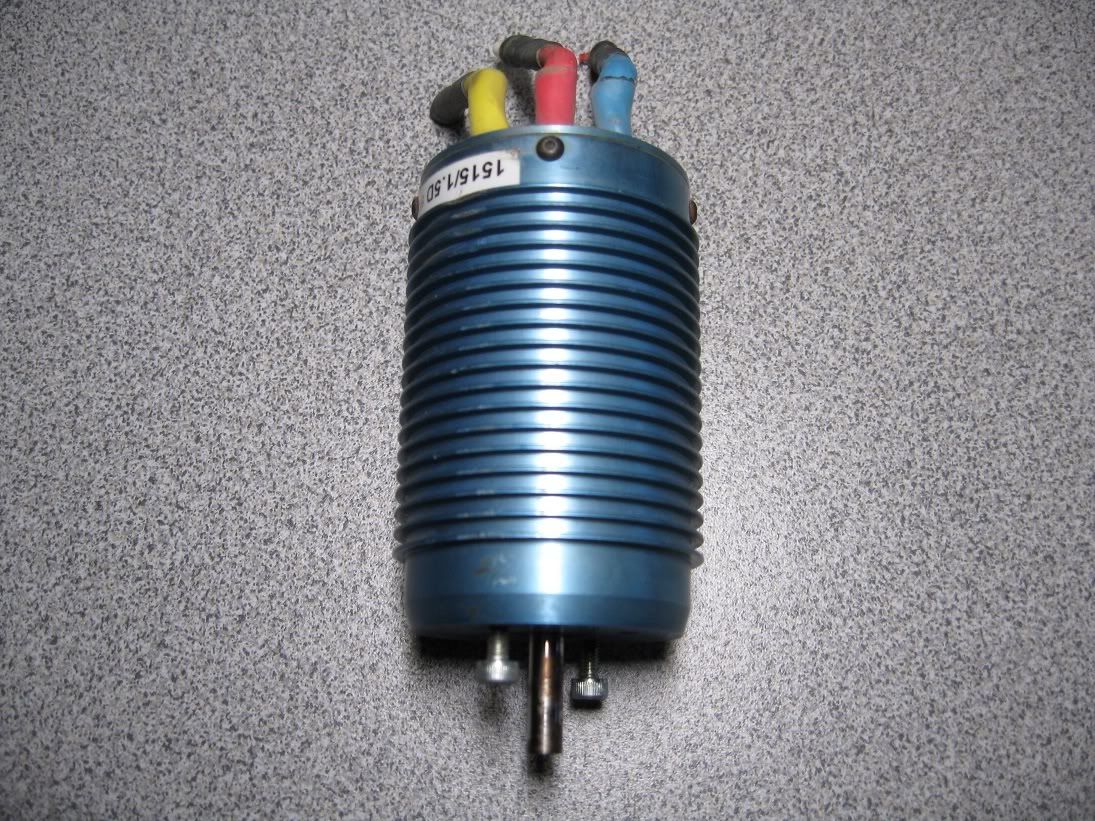 5) Lastly I have a very rare and very expensive of tools manufactured by kyosho. I bought this set on a whim from the kyosho website for $350. I never really used any of the tools so the tips on each tool are in near perfect condition. Im asking 260 for the set.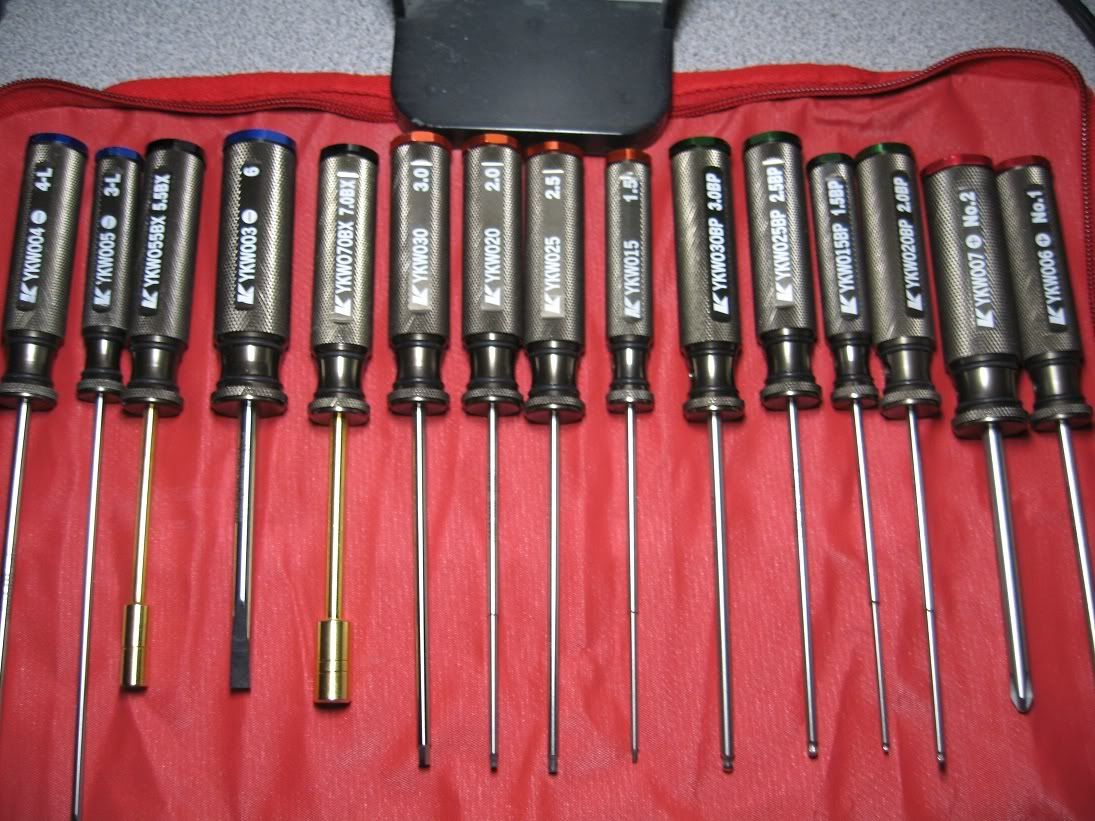 Again prices are plus shipping. PM me or reply here if you're interested. I accept paypal.