Hey all,well it is time for a bit of RC cleaning to help fund the Racing Team Efforts.lol So here we go agian. I will take PayPal only. I will ship to all 50 US states only. I will ship via USPS with Delivery Confirmation only. And All Prices are
WITHOUT Shipping COSTS!!!!!!! On cheepy garage sale special item customer pays actual shipping cost. So here is what is going Bye Bye.All items are in perfect working order. Some are new and some are slightly used.Feel free to ask any questions.
Contact me via PM or directly at
[email protected]
. I am located in Florida,USA.
First up are some odds and ends.
Traxxas AM 27Mhz. Radio gear set. Deal Pending!!!!!!!!!!!!!!!!
Losi Glow plug charger, and a Losi Mini Battery charger. $3 each or both for $5 + shipping costs.
Cold Heat Soldering Iron. $5 + shippping costs
Losi Micro SCT body and charger. $10 + shipping costs.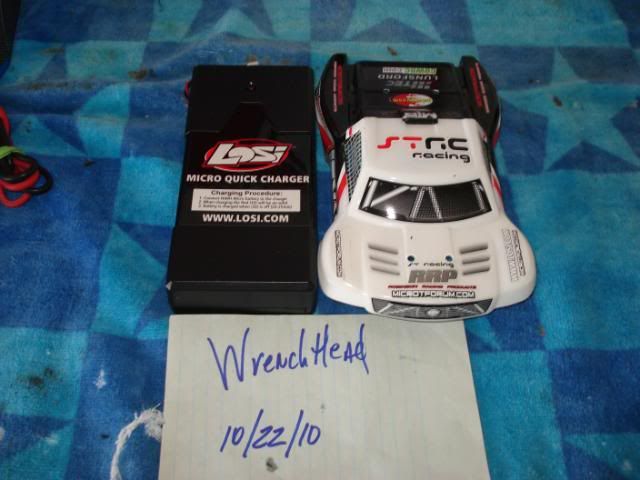 Losi Mini Rock Crawler Diff Locker set NIB. $3 + shipping costs.
Traxxas Receiver pack charger. $8 + shipping costs.
Sportwerks remote Nitro starter hand unit $10 + shipping costs.
Box of various Servo Arms SOLD!!!!!!!!!!!!!!!!!!!
Nitro BIG Bore Alluminum Clamp System $10 + shipping costs
Archer 7.2volt NiCd DC only quick field charger $7 + shipping costs.
LRP Pulsar2 com charger with all the plugs and paperwork and box. $35 + shipping costs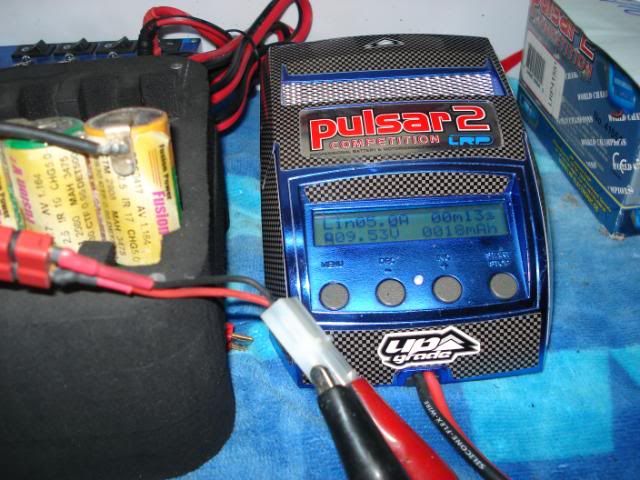 Losi LIPO Balancing Charger #LOSB9605 SOLD!!!!!!!!!!!!!!!!!!!!!!!!!