This is all located in Alberta.
First up is the crawler, which will come with everything you need minus the radio system.
-LCC with v2 axles and properly cut and greased worm gears
-Hitec 7955TG steering servo
-2x - 3s 1350mah batteries
-Futaba S9650 dig servo
-Novak 18.5t crawler motor
-LRP Brushless AI ESC
-Castle BEC
-HPI Rock Grabber tires with cut foam
-Proline weighted beadlock wheels in front, Proline unweighted beadlocks in the rear
Not a lot of runtime on the thing, which is the reason I am selling it - I don't enjoy crawling enough to justify keeping this. I'd guess at roughly 10 hours of use, all of which was indoor. The only issue with it is that sometimes the drivetrain clicks when you get on the throttle. I think I have narrowed the problem down to the center driveshafts, because you can make it click when you push on one of them. To me it's not worth replacing though, I've just learned to ignore it.
Asking $400 CDN, shipping extra.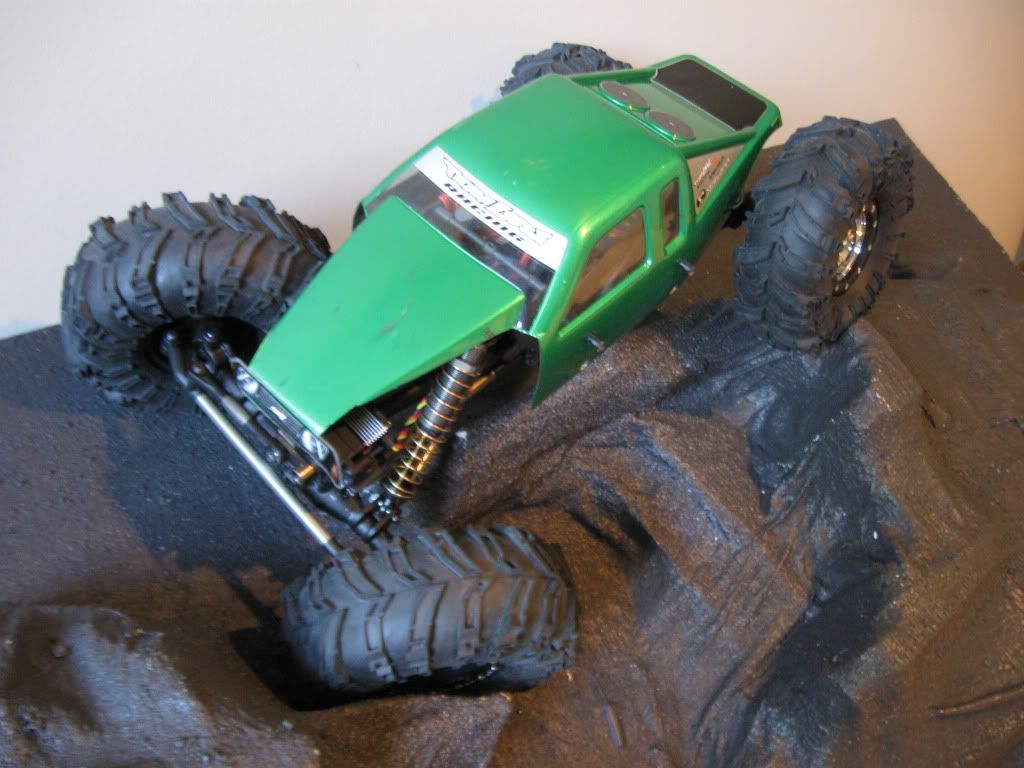 Next up is my Associated 12r5 pan car. It comes with a couple of center springs, 3 different side spring sets, lipo indexing stops, an extra shock, the rear ride height adjusters, a Futaba S9602 steering servo, Novak voltage booster, NIP Speed 12 body, some spare ball cups, a NIP set of Jaco Yellow rears and a NIP set of Jaco dbl pink fronts, as well as an almost new set of pink rears, almost new set of white rears, and a decently worn set of black fronts. That's in addition to the tires on it now, which are yellow rears at like 10% life left, and dbl pink fronts at probably 50% life.
Asking $150 CDN for that.
Note: Battery not included.