RCJunkie3000 Garage Sale V1.2 - Tekin RS, LRP SPX, SXX, Motors, Kits, Lipos
08-04-2010, 04:04 PM
Tech Master
RCJunkie3000 Garage Sale V1.2 - Tekin RS, LRP SPX, SXX, Motors, Kits, Lipos
---
RC Items updated daily so keep checking back! Check out the "Coming Soon!" section at the end for items I am preparing to sell. I will be selling several items to consolidate my RC inventory to a bare minimum. Please subscribe for auto-email notification for updated listings.
Thanks for looking!
*Please Read*
No trades. Shipping within the US only. PM if interested. I will try and respond the same day.
Payment:
PayPal payments only. For my customers, you may opt to send PayPal using the Personal funds option. US Postal Money Order accepted if PayPal is unavailable. You must wait until check is received before I ship.
Photos (click for larger version):
Shipping:
UPS Ground OR USPS Priority for items over 1lb. USPS First Class for items under 13oz. Buyer is responsible for insurance. Buyer will receive automatic email from PayPal with tracking info. UPS Insurance is automatically included for up to $100. Buyer covers any additional or requested insurance for UPS.
Electrics
Prices include shipping. All items well taken care of and as described. Please reply or PM for any questions or detailed photos. Most LRP items have tiny bits blue chrome paint flake off; common with LRP products.
Brand New in Box Tekin RS -
$165 Shipped
Barely used LRP SPX Stock Spec w(original box docs heatsink attached.) -
$90 Shipped
Like new LRP SXX TC Spec;
NO FAN
-
$185 Shipped
NIB LRP 6.5 Vector Brushless Motor -
$85 Shipped
NIP Duo 1 Express Motorsports 13.5 motor -
$65 Shipped
Used Duo 1 Express Motorsports 13.5 motor -
$45 Shipped
SMC 50C+ 4900mah 3.7v lipo 1/12th scale -
$45 Shipped
Novak booster for 1/12 scale -
$25 Shipped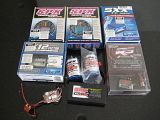 Hard Case 2S Lipo Batteries
Description:
(1) One SMC 28C 5000mAh pack used in Hot Bodies Cyclone TC that I recently sold. Pack was "dyno'd" by the retailer. The pack has the specs on the white label. Work great and has been trouble-free.
Quantity:
1 left
Condition:
USED
Price: $78.00 Shipped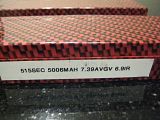 Description:
The Orion Platinum 4800mAh pack was used in my ZX-5 SP buggy and balanced using a Team Checkpoint Balancer. It is in working condition and is a great starter lipo pack. Buyer must supply bullet connectors and plug.
Condition:
USED
Price: $48.00 Shipped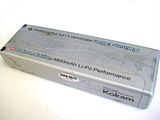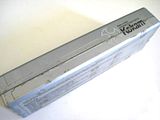 Accessories, Tools, Misc
Description:
Kyosho Off-road car stand. It also comes with holes to hold your shocks during rebuilds. Used for my Kyosho ZX-5 that I am also selling.
Condition:
USED but in great condition.
Price: $17 Shipped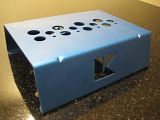 Other items for sale, click the following links for details:
http://www.rctech.net/forum/r-c-item...ml#post6611246
$120 shipped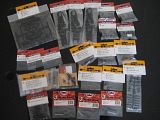 http://www.rctech.net/forum/r-c-item...ml#post6604390
$25 Shipped
http://www.rctech.net/forum/r-c-item...ml#post4958707
$39 Shipped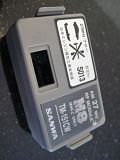 ---
Last edited by rcjunkie3000; 08-26-2010 at

10:33 PM

.
08-05-2010, 09:50 PM
Tech Master
---
Sale pending on #3 LRP SPX for $85 shipped.
08-07-2010, 07:19 AM
Tech Master
Join Date: Apr 2005
Location: 1st Earth
Posts: 1,099
---
Payment sent on the motor fan/heatsink
08-07-2010, 07:49 AM
Tech Master
---
SOLD
Description:
Integy Heatsink (blue) + cooling fan for 540 size brushless motors. Used in my old HB Cyclone TC that I sold awhile back. I locaed the fan to the top of the heatsink. The included blue extenders can be used to reposition the fan.
Condition:
USED but in great condition.
Price: $11.75 Shipped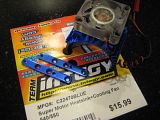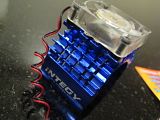 08-11-2010, 10:51 PM
Tech Master
---
SOLD
2. Like new LRP SPX Stock Spec w(original box docs.) -
$105 Shipped
Other items still available
Currently Active Users Viewing This Thread: 1
(0 members and 1 guests)
Posting Rules
You may not post new threads
You may not post replies
You may not post attachments
You may not edit your posts
---
HTML code is Off
---