D8 D8t, bull dog, losi 2.0 trades for shortcourse touring cars or dirtoval cars
08-03-2010, 03:18 PM
Tech Elite
D8 D8t, bull dog, losi 2.0 trades for shortcourse touring cars or dirtoval cars
---
Okay let's try this again.
The first post I didn't feel it was up to par!
The deal is that im just about tired of 8th scale, Im ready to get back into dirtoval and have fun as always! With that being said Im looking to TRADE, Im not looking for slider 10th or 18th nor mini latemodels. Im looking for is a gbx, or gbx 2 and may consider DD, and im looking for a gsx, or a BMS, or bring offers, not real big on TLR's!!
WITH THAT BEING SAID I DON'T WANT TO BE OFFFERED CRAP FOR MY CARS!
First up is a D8T. This trug is brandnew never ran!! It has a vspec in it has a total of 1 gallon on the motor it has an eb mods race prep piston and sleeve, the motor absolutley screams! It is matched with a JP4 chrome... it has a Jr 9100t steering and has a airtronics throttle servo cant remeber the numbers, It has brandnew bulldog body with a brandnew wrap from upgrade It will come with a set of 95% calibers, on yellow proline half ups. It has a stock d8t body that is brandnew it is painted a light purple and kinda fades looks pretty good it could be used for practice body or race like i said the two that come with it are both brandnew! This truck is a nice truck and never been ran! Motor and tires where bought used thats why the have wear!!! ready to go 650!!!!!!!!
Next is my D8!! It as well has a vspec with 2.5 gal on it motor absolutley screams is paired up with a dynamite 086 chrome I think! The car it self has 3 gallons on it i just replaced the front diff case the filter, new DE mud gaurds, and have an extra diff case new! It will come with a 94358 steering and forget the throttle know its airtronics though. It as well will come with new bulldog body with matching wrap to trug! Has three practice bodys they are both stock d8 bods, one of witch has one been ran once witch has a custom paint job on it it isnt the best work but from a distance looks pretty good the secod is used it has a custom paint job on it it has been pretty beat up but no cracks, the thrid has been custom painted ghost flames ive never ran it due to its not me ha!! ITs new though 600 it will come with a set o cityblocks 95% tread, a set of I beams 95% tread and a set of panther gators 90% tread
Thrid is a losi 2.0 rr it has all lightweight out drives with a super smooth drivetrain.. it has 2 gal, on motor and chassis the motor is a losi 350 with losi pipe out of a losi 2.0 rtr that i had it has two gallons same as chassis, it will come with a airtronics 94358 steering and hitech 5645 throttle! It has a decent looking body on it, ill let the pics do the talking
450
And as always thanks for looking and call or text 9724008383
---
Last edited by English365; 08-03-2010 at

03:32 PM

.
08-03-2010, 04:53 PM
Tech Elite
---
also will trade for 2.0 e conversion or rx8 combo and 4s
08-04-2010, 08:44 AM
Tech Elite
---
bump
08-04-2010, 03:33 PM
Tech Elite
---
Bump
08-05-2010, 01:38 PM
Tech Elite
---
Bump
08-06-2010, 02:30 PM
Tech Elite
---
Bump
08-06-2010, 04:42 PM
Tech Elite
Join Date: Feb 2009
Location: Clayton, NC
Posts: 3,728
---
If you decide to sell those bodies solo...let me know ;-)
08-06-2010, 05:31 PM
---
Trade the truggy for an RX8 with 2050KV motor been used one pack and Thunder Power 6600mah 3s lipo. This system is like new. Lipo has 3 cycles.
08-06-2010, 06:02 PM
Tech Fanatic
Join Date: Jan 2010
Location: Riverside,Ca
Posts: 845
08-06-2010, 06:04 PM
Tech Elite
Join Date: Feb 2009
Location: Clayton, NC
Posts: 3,728
---
I PM'd him the day he posted em too.... hehe I have 2 Bull Dogs already....but not painted yet ;-)
08-07-2010, 04:57 PM
Tech Elite
---
Motogod, hehe, I really appriciate yall all complementing on the bodies
It took me about 2 weeks deciding on them wraps, with colors and what not, its upgrades chamber wrap, its blue pink black and black carbon, 49 apeice if yall alrready have the bods!! AND Moto do you still have 808?? and e conversion if so PM me Please
And audiobahn, if it was a 4s maybe ha
, also if you have any amps hit me up
08-07-2010, 05:55 PM
---
Oh come on. 3s is plenty. How about the motor, esc, lipo and 2 Fosgate Punch Z 12's?
08-07-2010, 08:08 PM
Tech Elite
---
08-08-2010, 07:06 AM
---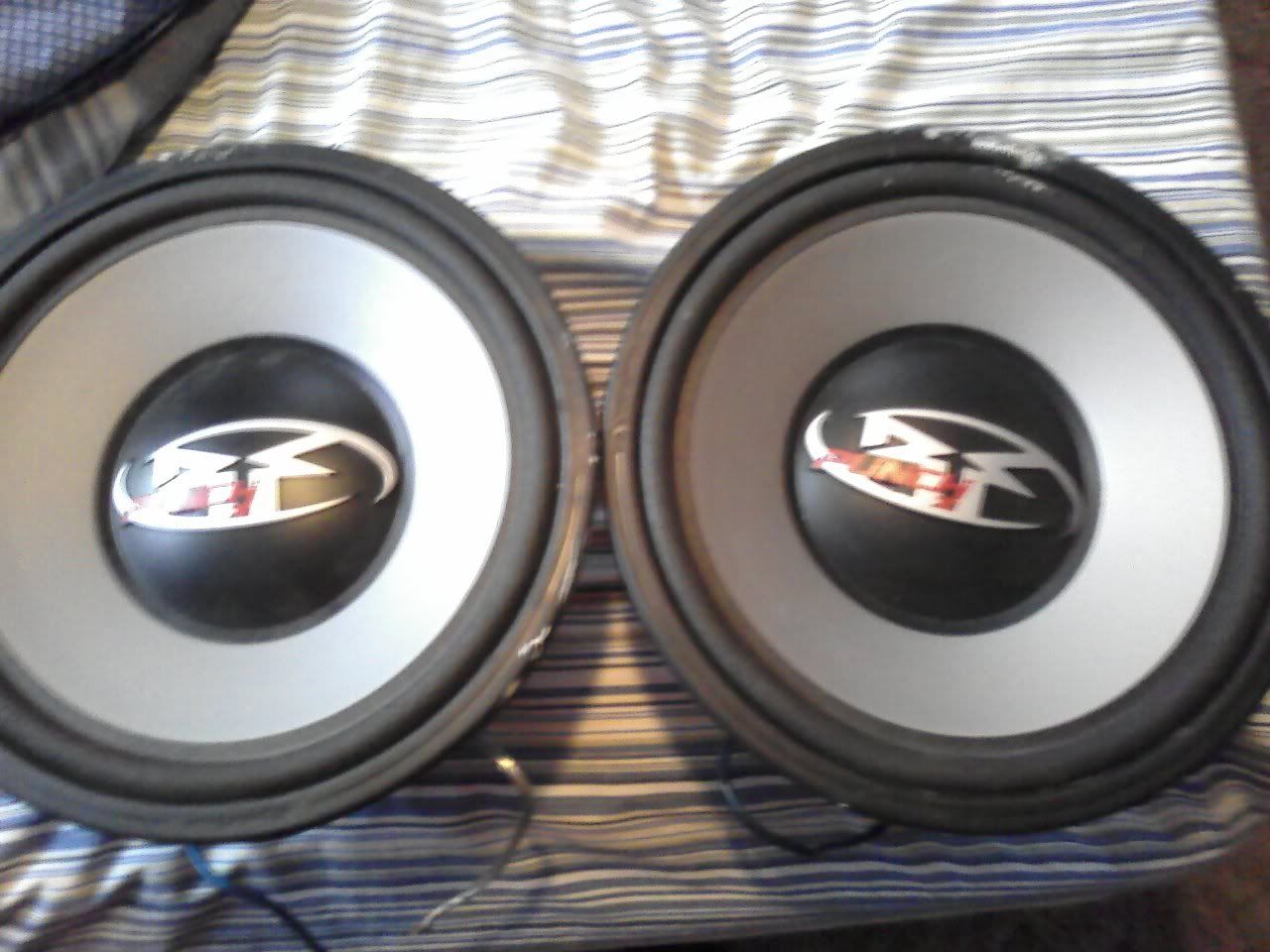 No alphasonic stuff sorry. I do though have 2 Mass Destruction Sidewinder 12's that slam hard as well. No amps though. Got a complete paintball setup as well.
http://www.rctech.net/forum/other-it...all-setup.html
08-08-2010, 03:53 PM
Tech Elite
---
Got any 15's??? and pics of the mass desruction