Futaba 3PKs w/FASST
07-26-2010, 09:54 AM
Tech Master
Futaba 3PKs w/FASST
---
Futaba 3PKs with FASST module. Also includes a Futaba R603FS FASST receiver, SpeedMind transmitter case, original 700mAh NiCd battery and Reedy 3000mAh LiPo battery. The Reedy battery allows you to run
20 hours
between recharges reliably! I also have the original box and instruction manual as well.
If you haven't tried a fast response radio yet, you're in for a treat. My radio previous to this was an Airtronics M11 with the original Spektrum system in it. When I tried a 3PKs with FASST in it, I could immediately feel the difference in response, even though I was skeptical before trying it.
Another handy thing about the FASST system is failsafe, so your mod-engined truggy will coast to a nice safe stop when your receiver pack dumps during practice, instead of spearing off the track towards a bunch of kids playing in the mud puddles by the straightaway!
So, step on up to The Good Stuff! $225 shipped USPS takes it! PayPal is the preferred method of payment, but I can work with you if you want to pay another way.
SHIPPING TO THE USA ONLY
If you need faster shipment, I'll work with you on that and will just need to cover the extra cost.
---
Last edited by SkarTisu; 08-02-2010 at

08:23 AM

.
07-27-2010, 09:36 AM
Tech Master
---
Wasn't able to get pics last night. Should be able to tonight though.

BUMP!
07-27-2010, 04:41 PM
Tech Elite
Join Date: Dec 2008
Location: Minnesota
Posts: 2,828
Futaba
---
Bump
08-01-2010, 03:47 PM
Tech Master
---
Bump! Will work on pics later tonight. THIS HAS TO GO!
08-01-2010, 03:58 PM
Tech Master
Join Date: Nov 2003
Location: land of mass unemployment
Posts: 1,315
---
Bump for a great seller!!!!!!!!!!!!!
08-01-2010, 07:35 PM
Tech Master
---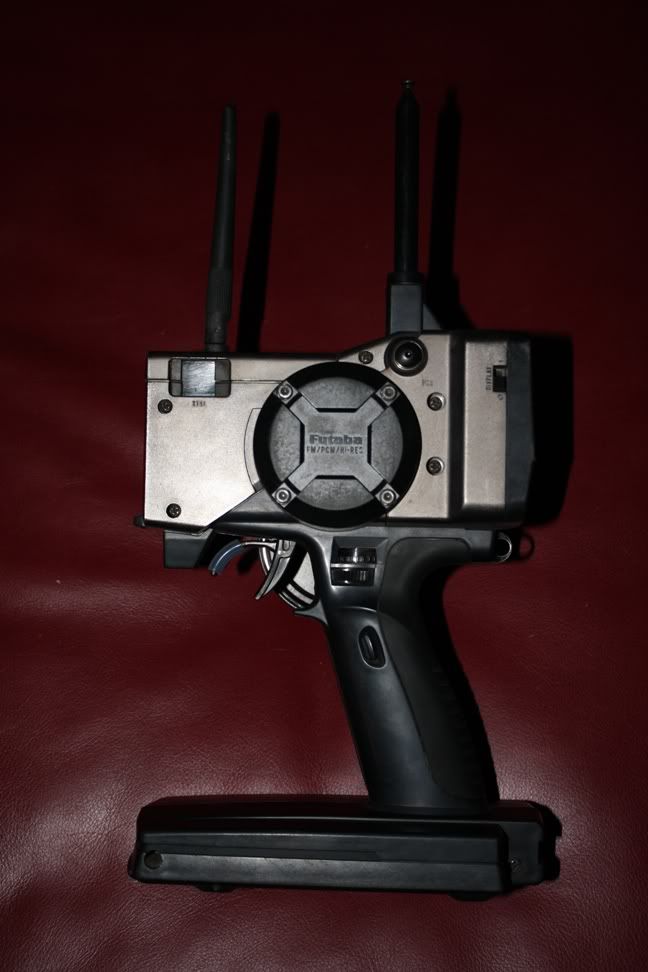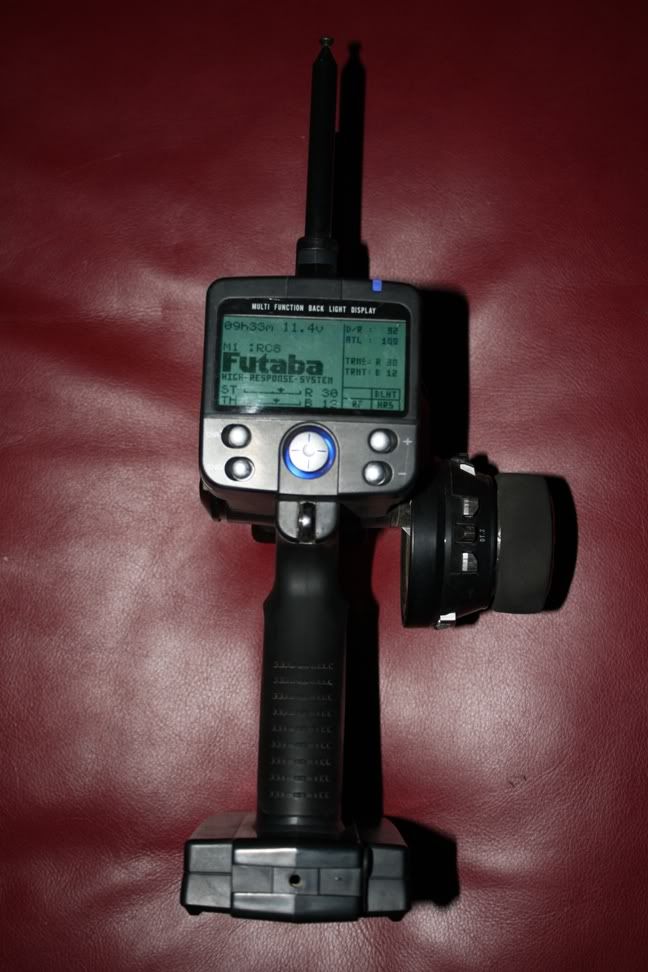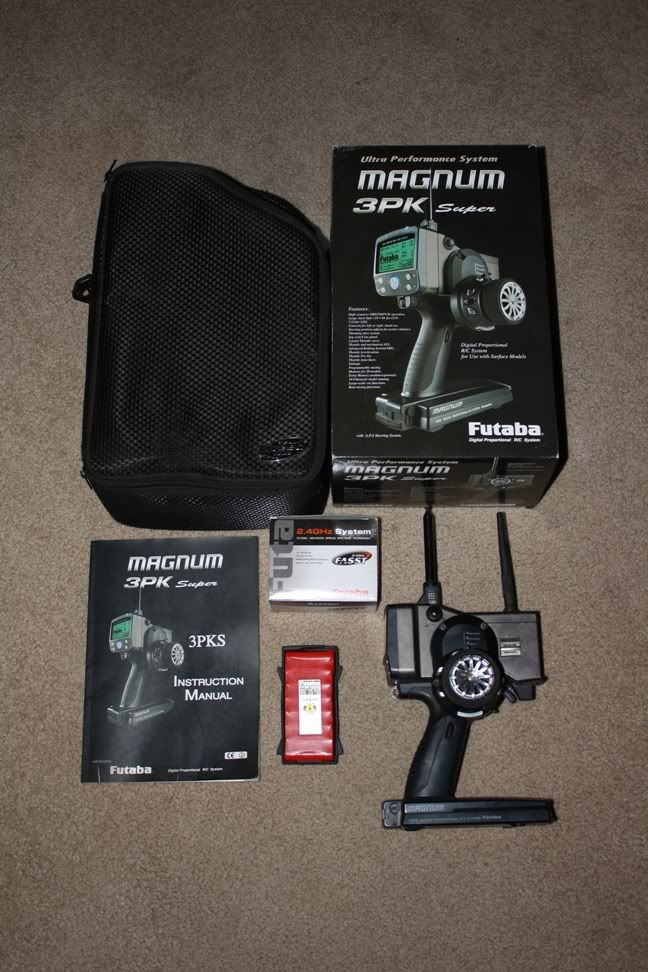 08-02-2010, 06:43 AM
Tech Regular
Join Date: Jan 2009
Location: high desert california / Las Vegas
Posts: 459
---
Bump for a great deal. Only wish I could justify having two
08-02-2010, 08:24 AM
Tech Master
---
Price re-adjusted to reflect reality!
08-03-2010, 07:22 AM
Tech Master
---
Morning bump! I'm listening to offers, too. Very motivated seller!
08-04-2010, 08:59 AM
Tech Master
---
SOLD!!!!
Currently Active Users Viewing This Thread: 1
(0 members and 1 guests)
Posting Rules
You may not post new threads
You may not post replies
You may not post attachments
You may not edit your posts
---
HTML code is Off
---