Jammin truggy part out - I'm getting out of 8th scale!
06-22-2010, 07:15 PM
Jammin truggy part out - I'm getting out of 8th scale!
---
The only reason I'm selling this truck is because 1/8th scale is dead in Utah. I started racing in AZ at the nitropit where there was a huge turnout and 1/8th scale was super popular. I moved back to Utah and there is no decent tracks within an hour and a half.
I completely rebuilt this truck for this season, there was a series that moved around to all the tracks within 3 hours once a month that I wanted to run but the guy that ran it doesn't want to run it this year. Series was called the Rocky Mountain Tour (RCMT) and Tony isn't going to run it this year. I've given up on 1/8th in Utah and would like to see this setup go to someone that could use it.
I'm still racing 1/10th electric offroad and I'm dabbling with onroad. I work at a hobby shop so my knowledge of the hobby is pretty good. I don't want any trades.
Truck recieved new shocks, motor, oils, AKA cityblocks, body, wing, clutch shoes and springs, bearings, diffs and some other stuff I'm sure I'm forgetting.
The novarossi has about 1/3gallon through it. It got about a quart of fuel for break in using the heat cycle method of break in. I then ran 5 tanks though the truck after the rebuild. 3 were practice at an indoor track (IRCR) and the other 2 were at an outside track (Blacksheep raceway). All other new stuff has 5 tanks on it.
The truck itself is a Jammin 1.5, It's a Jammin x1 crt with a BCE chassis. It's basically a jammin x2 with the jammin x1 mounts. It uses all current Jammin x2 parts. A jammin x2 chassis would bolt on directly with the x2 chassis braces.
The truck has:
Odonnel truggy shocks (super cheap to rebuild)
BCE chassis
All aluminum parts including hingepin holders, shocktowers, braces and plates
buggy bumper
Jammin JP-3 Pipe
2 large ofna fuel filters (hollow) and holder (alows time to self marshal)
Hitec 5998TG steering servo
JR ST126MG throttle servo
Protec lipo voltage regulator
Common sense RC Lipo reciever pack 1500mah
mugen mono motor mount
White Jconecpts wing
New Jconcepts Body
Kyosho 5mm 17mm wheel adapters
0'' offset wheel mod (kyosho rod ends for the steering rods)
and some other stuff I'm sure I'm forgetting
Lots of extra stuff is included with roller. I'll sell extras seperate, pm me with inquiries
.
75% goosebumps on 1/2" rulux wheels
50% goosebumps on 0" aka wheels
2 glow starters, one hpi and 1 dynamite with wall charger
4 jammin hex adapters/nuts
various rod ends
servo spacers
wheelbase spacers
2 radio box lids
6 new wheel and diff bearings
12 new clutch bearings
1/2 of a new wing mount
1 diff case
5 small headder to pipe springs
5 exhaust gaskets
1 pipe mount
1 front body mount
2 cast steering blocks
1 front complete upper arm
1 set of e-clip hingepins
2 sets shock wrenches
3 extra diffs (1 like new)
some fuel line
1 new set of answer rc clutch shoes with 1.0 and 1.1 springs
5 cell protek rc 1400mah reciever pack batt, 10ish cycles on it
extra shock springs
3 rear arms

Prices are shipped
$200 roller ($250 with extra parts, including 3 spare diffs)
SOLD motor witch clutch and bell
SOLD aka tires
$40 pipe
$25 jr servo
$60 both sets of goosebump tires
$SOLD OFNA chrometop starterbox
$30 Reciever lipo and regulator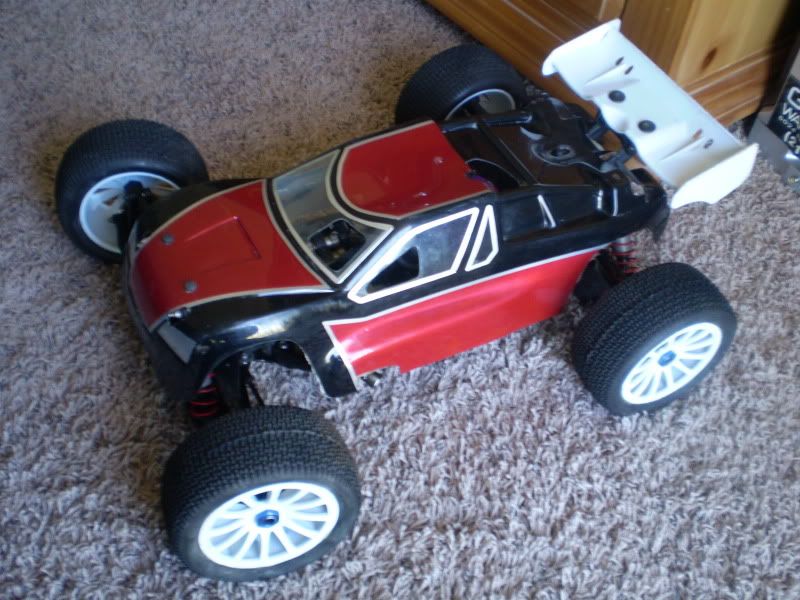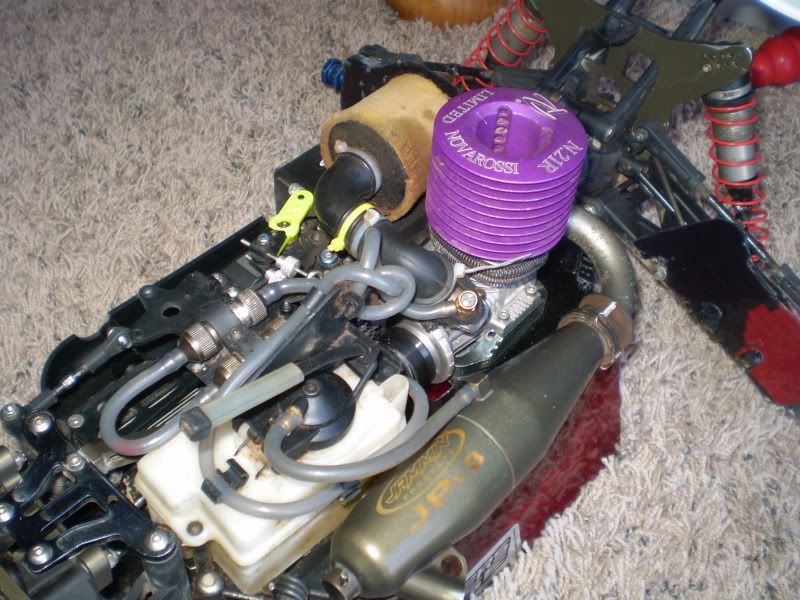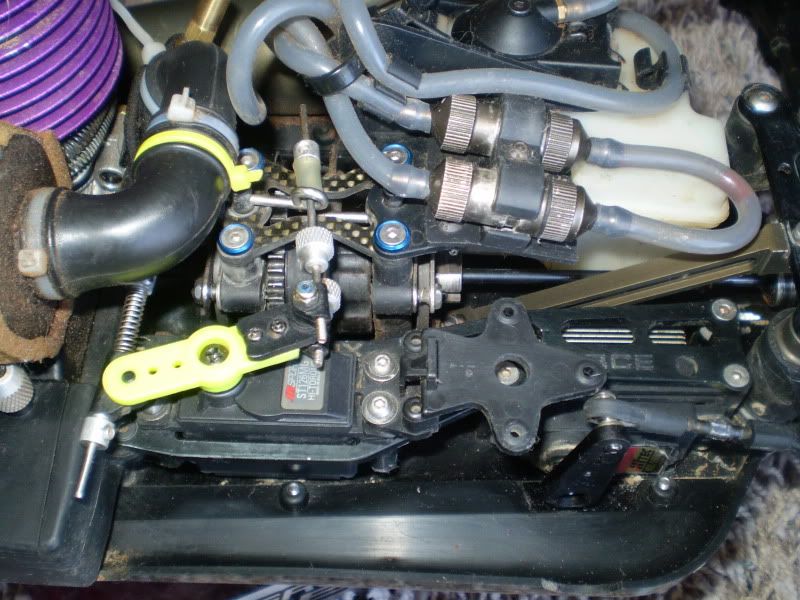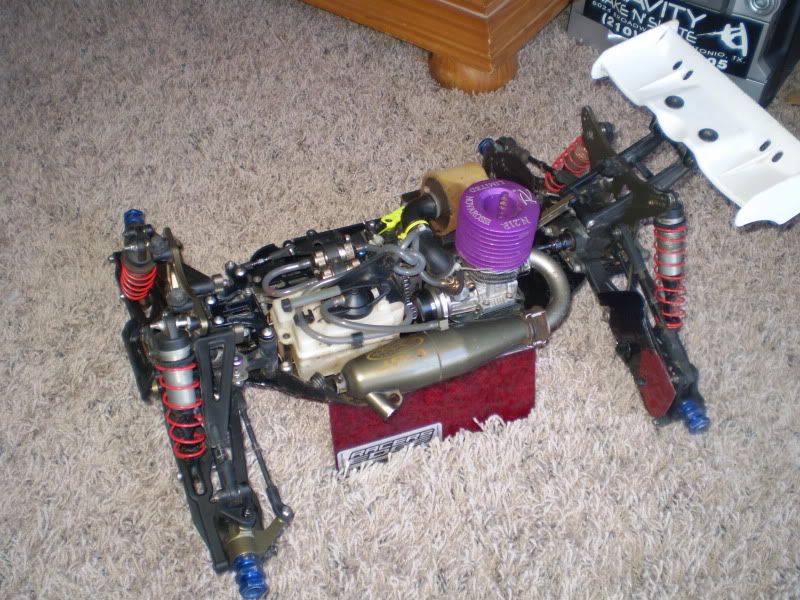 Please see
http://smg.photobucket.com/albums/v9...iel/x15%20crt/
For the rest of the pictures and for the pictures of the extra stuff
---
Last edited by aradaiel; 06-22-2010 at

07:16 PM

. Reason: added pics
06-22-2010, 09:48 PM
Tech Regular
Join Date: Mar 2006
Location: OH
Posts: 375
---
pm sent
06-22-2010, 10:53 PM
Tech Rookie
Join Date: Jun 2010
Location: Colorado
Posts: 2
---
pm sent
06-23-2010, 11:10 PM
---
PMs replied
06-24-2010, 09:25 AM
Tech Initiate
Join Date: Jan 2009
Posts: 43
X2 Truggy parts
---
You have PM!
06-24-2010, 08:09 PM
---
PM's replied
06-25-2010, 10:24 PM
---
Don't be shy to PM me with offers.
06-27-2010, 03:54 PM
---
$200 shipped for roller and extras.
06-28-2010, 09:37 PM
---
Updated pics of roller.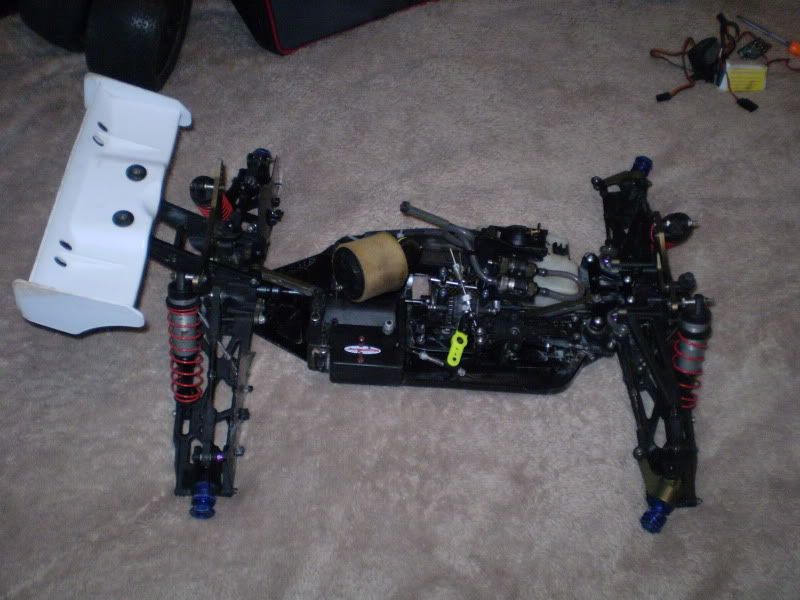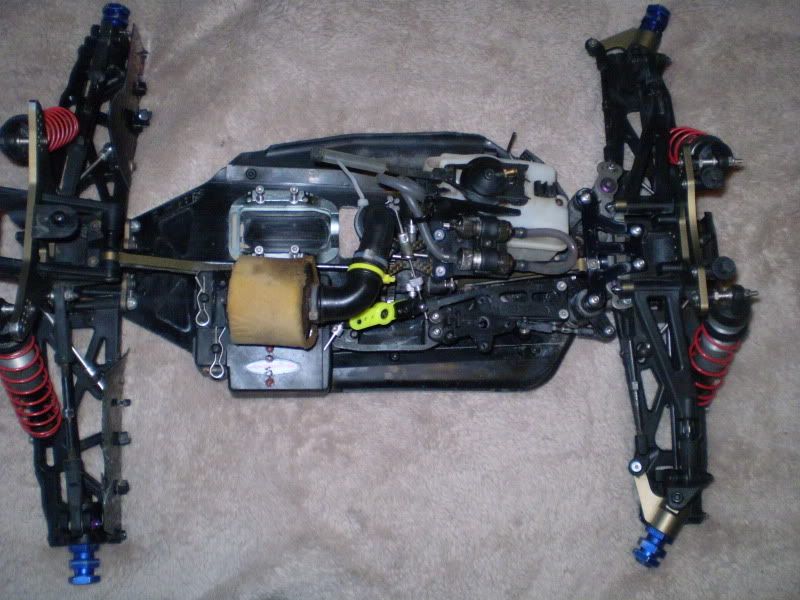 07-01-2010, 09:34 PM
---
bump
07-03-2010, 10:17 PM
---
$200 shipped for roller and extras. Someone pick this up, It's begging to be raced.
07-06-2010, 10:07 PM
---
07-18-2010, 06:19 PM
---
Bump, it's now relisted for less money
Currently Active Users Viewing This Thread: 1
(0 members and 1 guests)
Posting Rules
You may not post new threads
You may not post replies
You may not post attachments
You may not edit your posts
---
HTML code is Off
---