Selling out - Buy my stuff!
06-21-2010, 08:26 AM
Tech Regular
Selling out - Buy my stuff!
---
I just got back from a deployment, took a vacation and spent some much needed time with my family.
I know there have been many interested and I've been
really bad
at getting back to people who'd like to buy some of my stuff. For those who dealt with it, stuck with me and waited patiently for my email responses--Thank You! for those who I let down and not really got back to them--I'm sorry.
I'm now have a regular schedule and am ready to sell all I have that is RC related. So here we go!
Futaba 4PK
--Well taken care of, 60hrs time, 2 RX's, charger and Futaba alum storage case, Futaba 2.4Ghz vinyl track banner. SOLD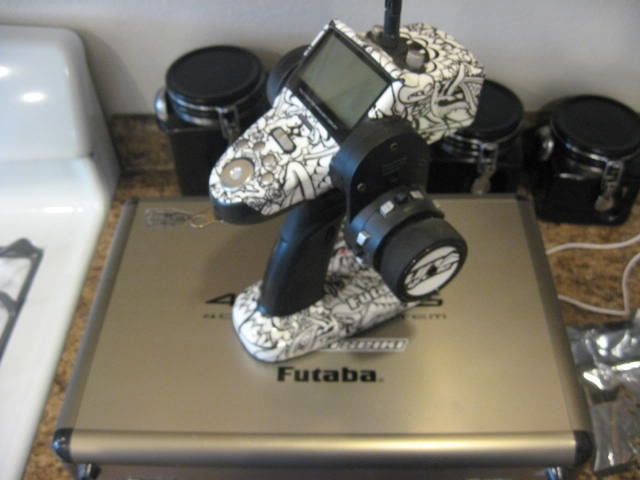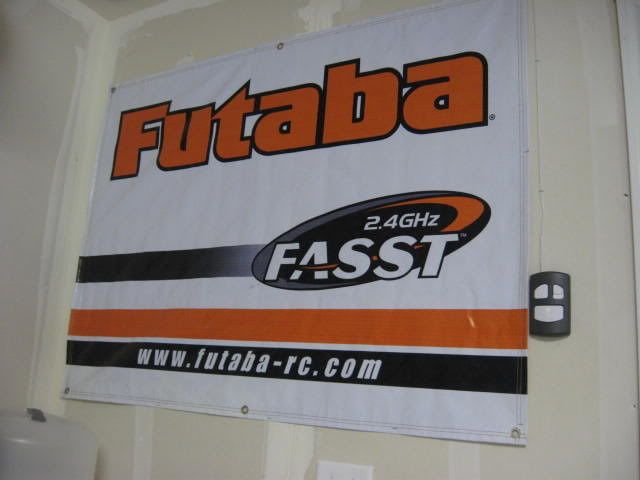 AMB Personal Transponder
--In great shape, all tabs are there SOLD
Mugen Seiki MBX6 parts
--I bought the buggy, sold the buggy. Now I have all these NEW IN PACKAGE spares that gotta go. My buggy was the new updated one, so the spare front arms in the pic have the notches. The rear alum uprights have 2 runs on them, they look almost new. If you need more pics, let me know! SOLD
Parts list:
Alum hubs (slightly used)
front tower (New, no bag)
C0751 (2)
E0520
E0154 (2)
C0257
C0708 (2)
E0238
B0315
E0147
E0148
E0149
E0150
E0151
AVID front hub inner bearings (9pk)
Tony's diff o-rings
Novarossi 2053 pipe
--Has some dings and JB weld applied to the stinger. Works just fine. $20 shipped
Orion 2015 servo's
--I label missing, one has the case a little gnared up from spur gear rub. They work awesome, ran Hitec's for the longest time--tried these & loved them! $100 shipped for both
Please no trades or lowball offers
. Paypal gladly taken. Everything ships USPS priority or in a 1st class package.
Need more pics, Let me Know!
---
Last edited by ViLL; 07-27-2010 at

05:47 PM

.
06-21-2010, 09:25 AM
Tech Regular
---
Werks Conical manifold set
--Small, medium and long header set, in great shape. SOLD
RB 98mm long header
--in great shape. $15 shipped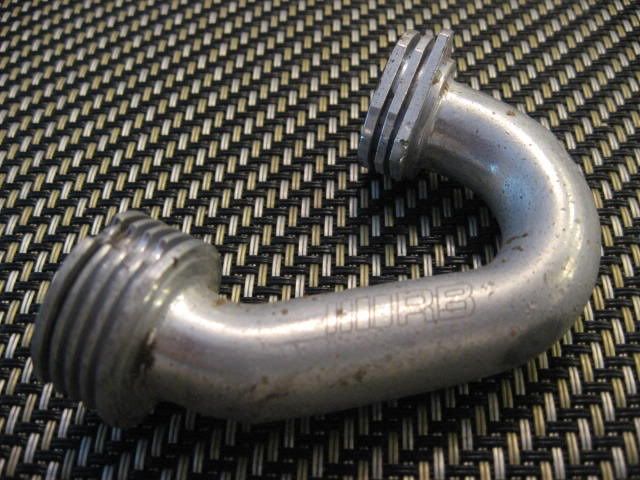 OS Rocket Lime green V-cut head
--A little banged up. $5 shipped
Novarossi 9901 pipe
--Hardcoated by Pete Worth, ran ONCE. My buggy was hit by a truggy, pipe bent! JB weld added to stinger area. Pipe works fine. $40 shipped
Novarossi 821B
--Super hybrid 821X now, original crank failed 1 gallon deep. Pete Worth to the rescue, sourced a P5X crank--Pete also added a silicone ramp to the intake of the crank. Conrod also replaced. Ran another gallon, ran into carb trouble. Installed Mario Rossi carb--problem solved. Also added a new Ascendency clutch to it, ran a few tanks and left it. This engine rips when piped right! Turbo plug SOLD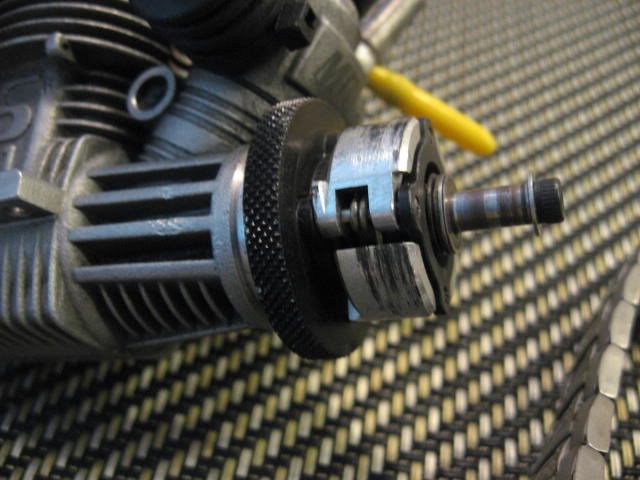 Novarossi 21-4
--Bearings replaced 2 gallons deep with some TKO ceramics. Ran a break-in tank to seat the bearings and stored it. Head is beat up. Std plug $135 shipped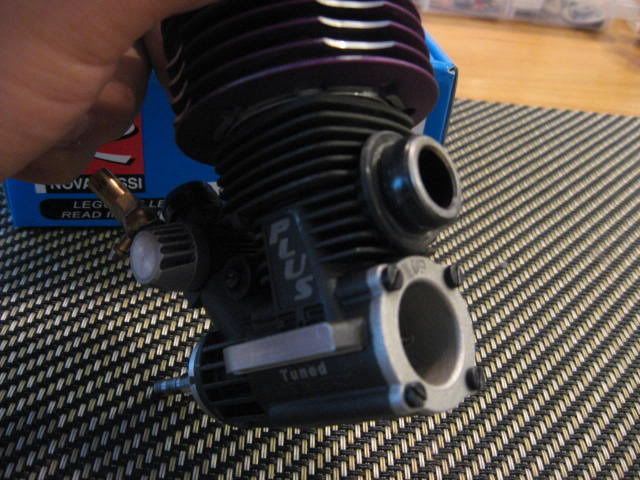 ---
Last edited by ViLL; 07-18-2010 at

04:30 PM

.
06-21-2010, 09:48 AM
Tech Regular
---
Mugen Seiki MSR 1005 pipe
--Pete Worth hardcoated, one of the best pipes ever. In good shape, not seriously beat down. SOLD
Kyosho alum car stand
--Great shape $15 shipped
Misc Engine stuff
--I see Novarossi parts, head shims, restrictors, O'Donnell 99 and 97T plugs, fuel line, heat shield tape, a cut NR head for engine break-in's, springs and misc other parts. Yes, you get the case SOLD
DACE servo clamps/Hitec alum servo arm
--In great shape, it's difficult to find these clamps that Dale produced awhile back. Servo arm fits hitecs SOLD
---
Last edited by ViLL; 07-27-2010 at

11:37 AM

.
06-21-2010, 10:16 AM
Tech Regular
---
Mugen Seiki Starter box
--Upgrade Mugen wrap, set up for an MBX6. Deans plugs and some 33oo Venom stick packs (probably bad by now) SOLD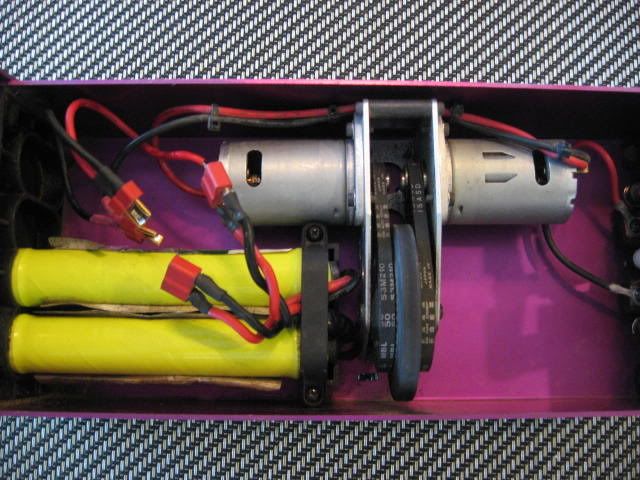 Mugen Seiki Starter box
-- Upgrade Kyosho wrap, set up for an MP9. Deans plugs and 24oo Reedy stick packs (should still be good)SOLD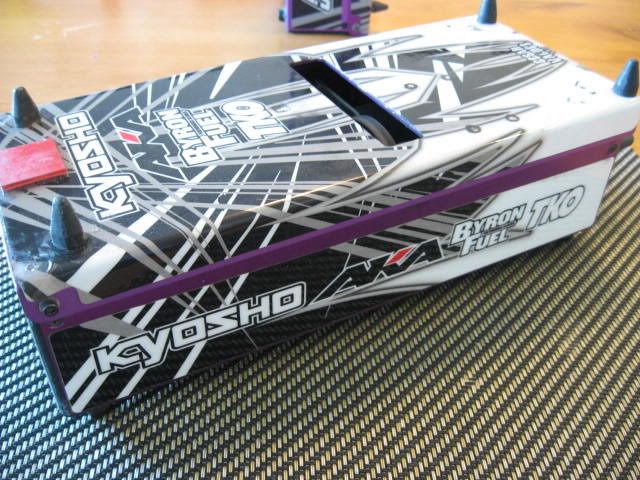 Shock & Diff oils
--Mugen shock and diff oils, Losi & AE shock oils, Kyosho diff oils and some misc stuff. Side shots are marked with black marker to show amount left in bottle. SOLD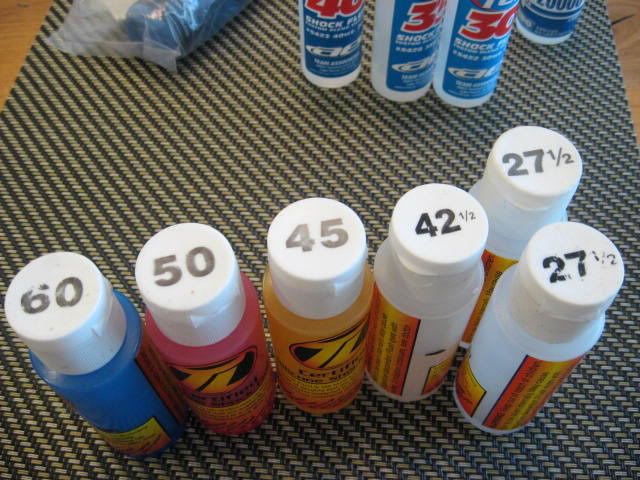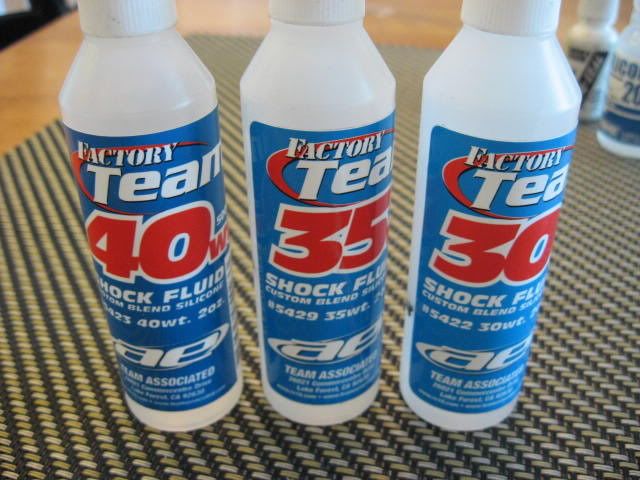 Kyosho GT2 roller
--Parts and mods include K factory captured hinge pins thoughout, evolva 2spd gear mod, GS center dogbones, Lundsford Ti steering rod, ST-RR HD servo saver, rear sway bar and Kyosho MP9 brake disc and calipers. Sitting on a set of Ipanema tires. One of the rear dogbones is a little bent, but it doesn't seem to affect anything--new dogbones run about $8 a set. -SOLD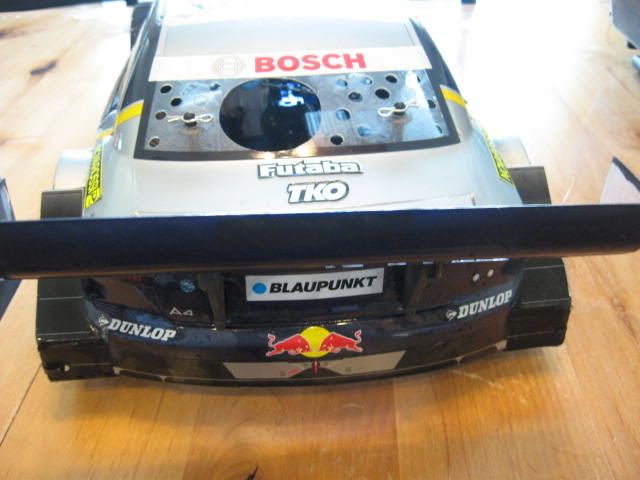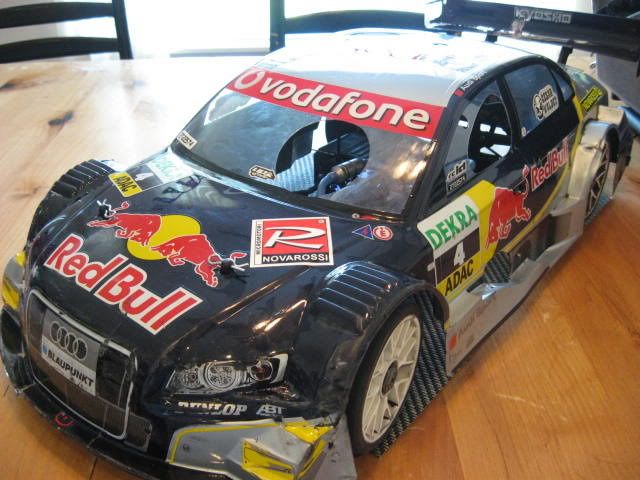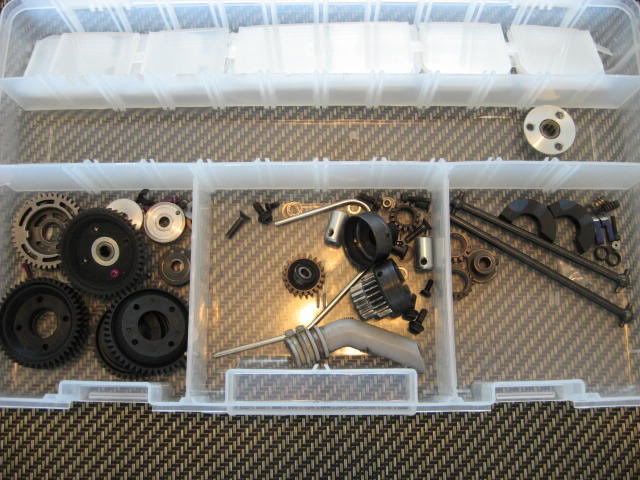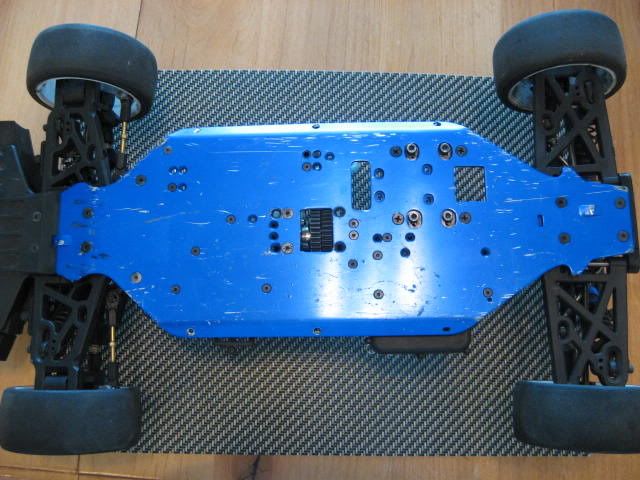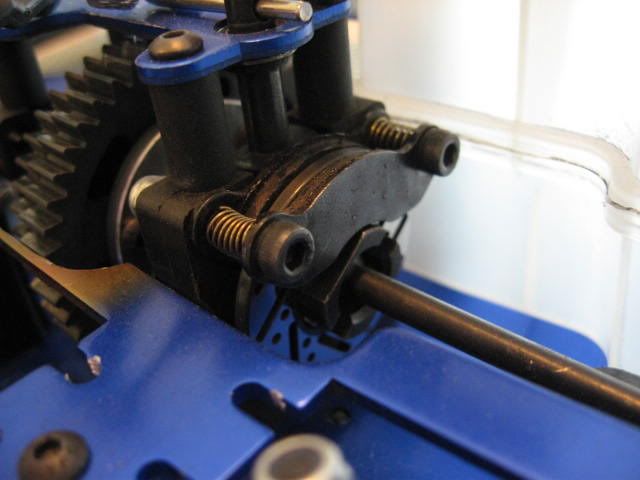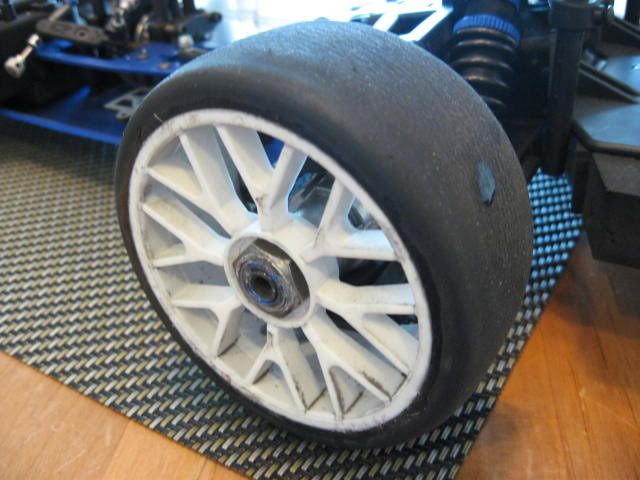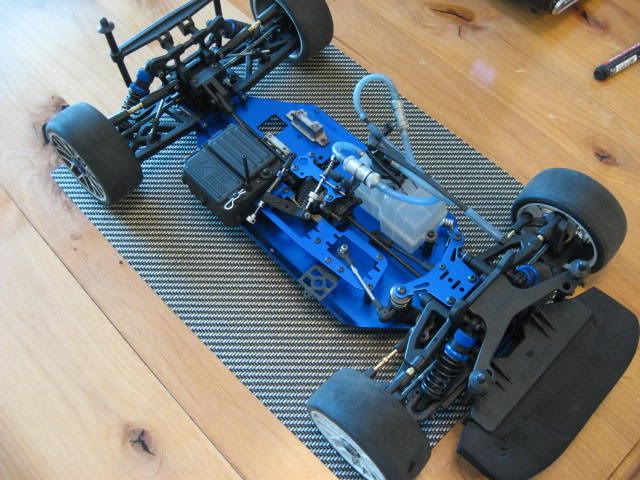 ---
Last edited by ViLL; 07-20-2010 at

03:25 PM

.
06-22-2010, 07:38 AM
Tech Initiate
Join Date: Oct 2009
Posts: 43
Oil
---
Would you ship the oils to Canada?
06-22-2010, 08:48 AM
Tech Master
Join Date: Dec 2004
Posts: 1,591
---
you have a PM
06-22-2010, 06:22 PM
Tech Regular
---
06-22-2010, 07:21 PM
Tech Addict
Join Date: Oct 2008
Location: Puerto Rico
Posts: 501
---
Oils are sold to me
Thanks
06-22-2010, 07:27 PM
Tech Regular
---
Oil sold
06-22-2010, 07:50 PM
Tech Apprentice
Join Date: Jan 2010
Location: calgary AB
Posts: 71
pm
---
pm sent
06-22-2010, 09:25 PM
Tech Regular
---
PM's replied too.

A lot of requests for shipping to Canada, I won't do it unless you're ready for the extra price of shipping.
06-23-2010, 01:07 AM
Tech Regular
---
Mugen parts and one starter box sold.

GT2 sold
---
Last edited by ViLL; 06-23-2010 at

02:50 AM

.
06-23-2010, 09:19 AM
Tech Regular
Join Date: Apr 2008
Location: Burrton, Ks
Posts: 281
---
pm sent
06-23-2010, 12:39 PM
Tech Regular
---
making a post office run in a few....now is the time to hit me up!
06-23-2010, 01:42 PM
Tech Champion
Join Date: Jun 2008
Location: Glendora, CA
Posts: 5,127
---
Free bump for the military man. Thanks for your service to this country. Go USA!