FOR SALE: Losi 8-E LIMITED & Savage Flux!!!!!!
11-09-2009, 03:43 PM
FOR SALE: Losi 8-E LIMITED & Savage Flux!!!!!!
---
I have a few more items up for sale for a friend. Both are in great running order. You can check my feedback I dont sell crap, and I know these two trucks personally. The 8-E has miniml scratches on the bottom as you will see in the hotot album attached. No rx/tx for either vehicle. This thing is stupid fast!!
1. Losi 8ight-E limited #039. This buggy was assembled by Losi 100%. Never run in the dirt only ran in the parking lot with foam tires. WILL NOT SEPARATE items, I want this to sell as a whole lot.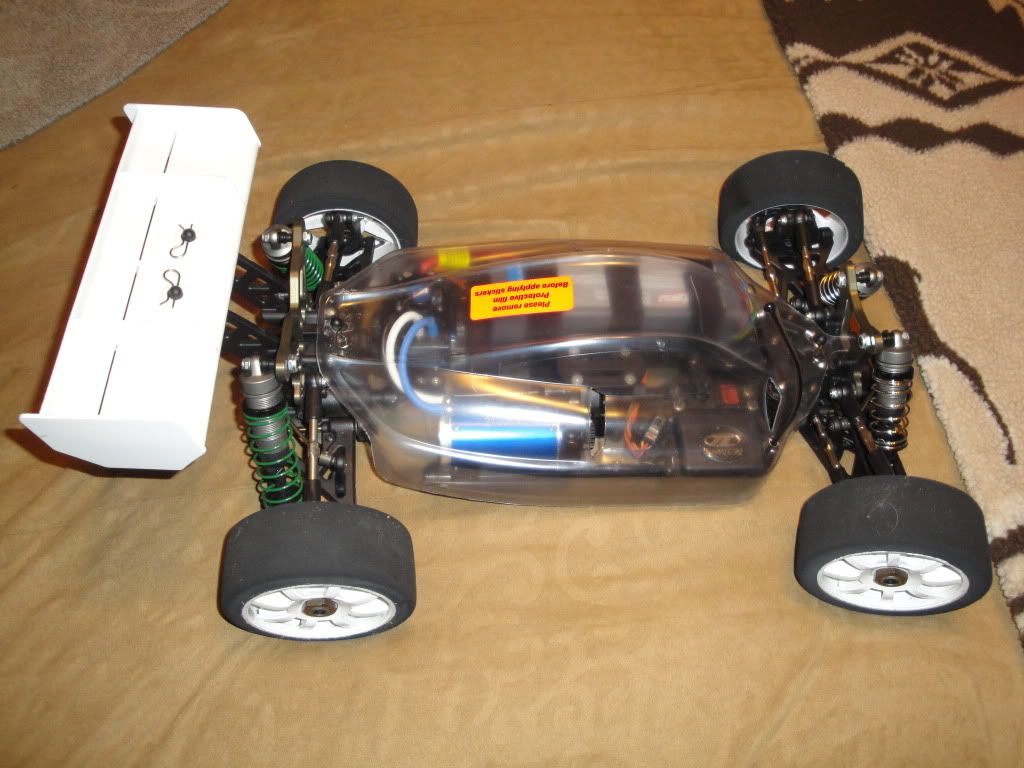 Comes with the losi 4cell lipo, extra wheels tires, all manuals and accessories, clear body ready to paint.... Wanting $875 for the lot...... New this sells for well over $1000. Below is a link to all the stuff you get with the 8E...
http://s976.photobucket.com/albums/ae249/dannie0203/
2.Savage Flux ran maybe 5 times. Everything is 100%... Looks great and runs awsome. Wanting $550.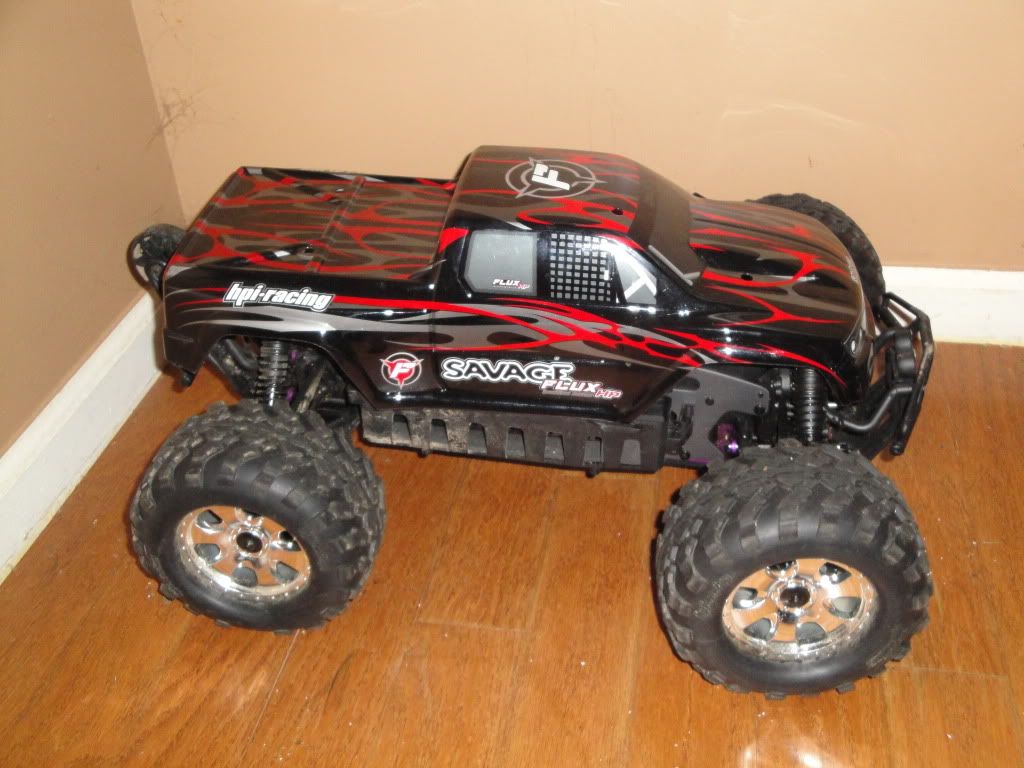 Can get more pics upon request.
If you have any Questions please PM me.
Alex
11-10-2009, 01:41 PM
---
bump.... These are super nice trucks

Alex
11-11-2009, 07:07 PM
---
Bump

Alex
11-12-2009, 05:50 PM
---
Bump

Alex
11-14-2009, 08:50 AM
---
bump

Alex
11-15-2009, 07:44 AM
---
Bump



Alex
11-15-2009, 04:45 PM
Tech Regular
Join Date: Sep 2005
Location: Bolingbrook, IL
Posts: 327
Flux
---
Does this Flux have the newer bulletproof diff gears with it?...all the newer kits have them.

Thanks,
Tom
11-16-2009, 01:39 PM
---
This kit was baught when they first came out...

Alex
11-17-2009, 05:48 PM
---
bump....


Alex
11-22-2009, 07:27 PM
---
bump
11-27-2009, 12:35 PM
---
bump
11-30-2009, 11:09 PM
---
bump

Alex
12-11-2009, 08:19 PM
Tech Regular
Join Date: Nov 2009
Posts: 350
---
Currently Active Users Viewing This Thread: 1
(0 members and 1 guests)
Posting Rules
You may not post new threads
You may not post replies
You may not post attachments
You may not edit your posts
---
HTML code is Off
---