Summer Cleanout
06-22-2009, 09:37 PM
Summer Cleanout
---
I Have Feedback under Willd33 on Ebay, You can trust me.]
First off is a TRX 3.3 Engine, Its been a few months since I ran it but it ran Strong, It has pretty good compression and 1 1/2-2 gallons tops on it. Comes with a TRX Pullstart and Flywheel with clutch shoes, Seems to be in good condition. $60 shipped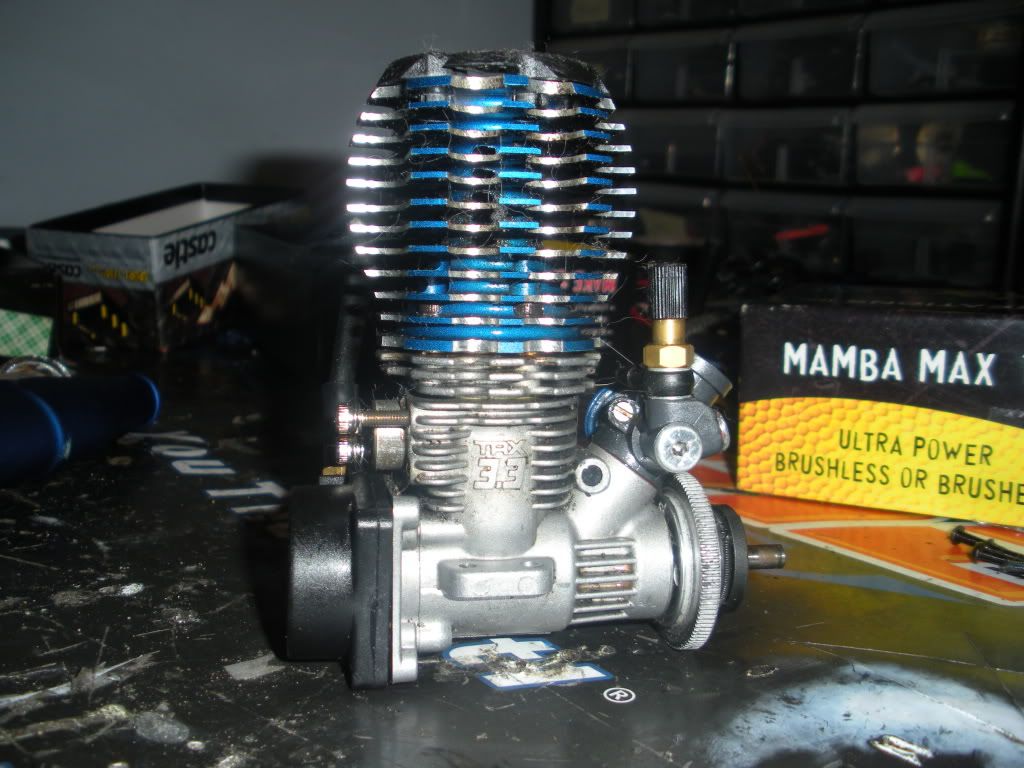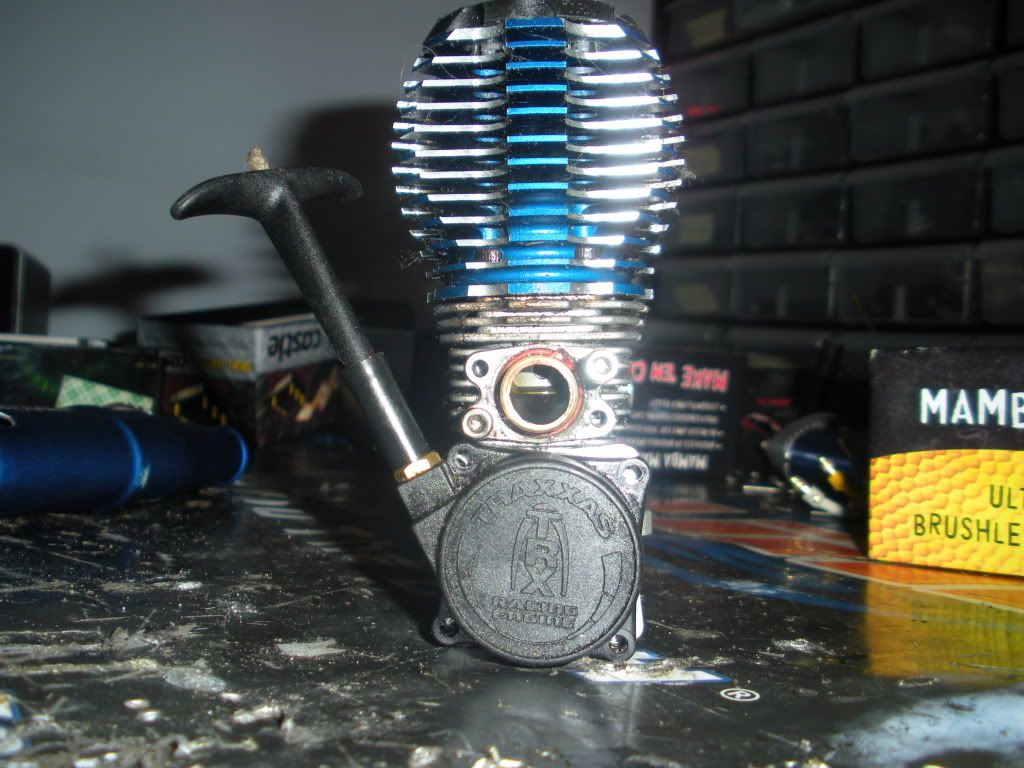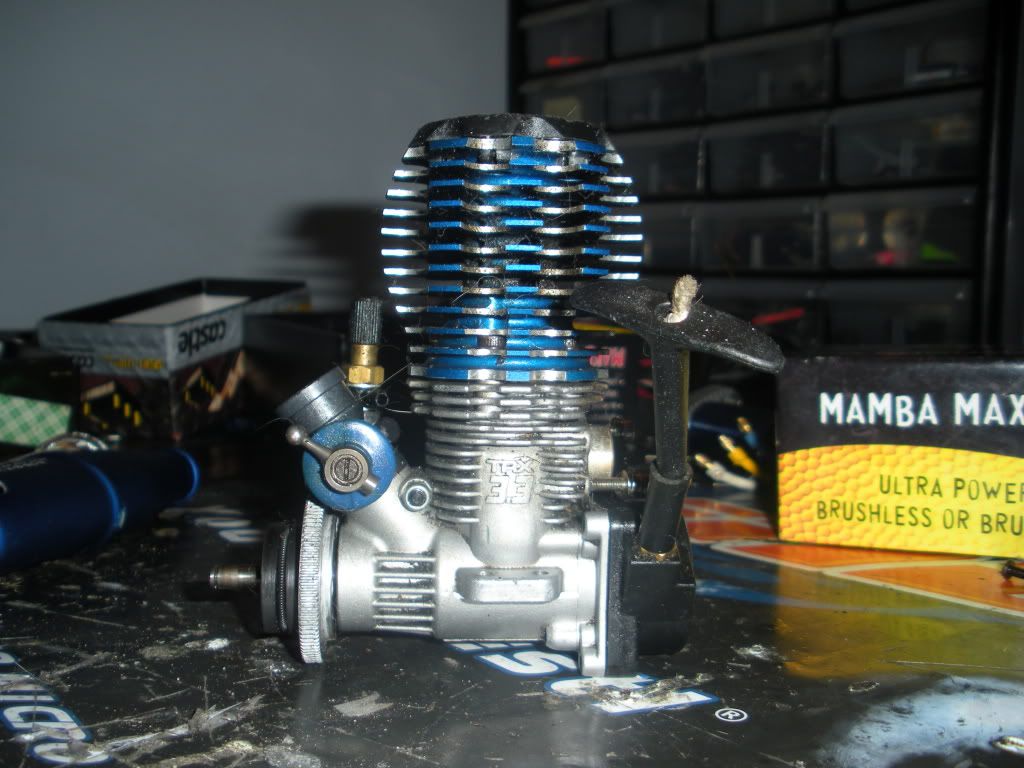 Next up is a Integy High flow pipe with manifold, I sanded it down for a nice polish look, I like how it looks personally. $$20 shipped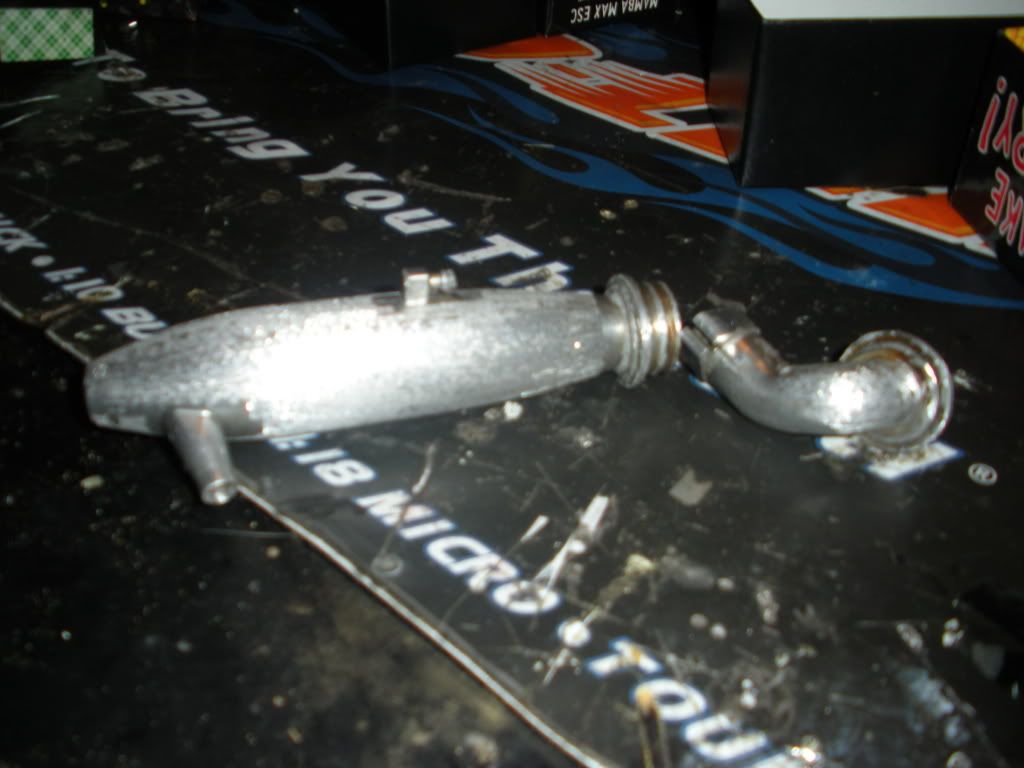 Here is a Traxxas Pipe, It has the stinger drilled out to produce more torque, Man drilling out that little stinger made a huge difference. $20 shipped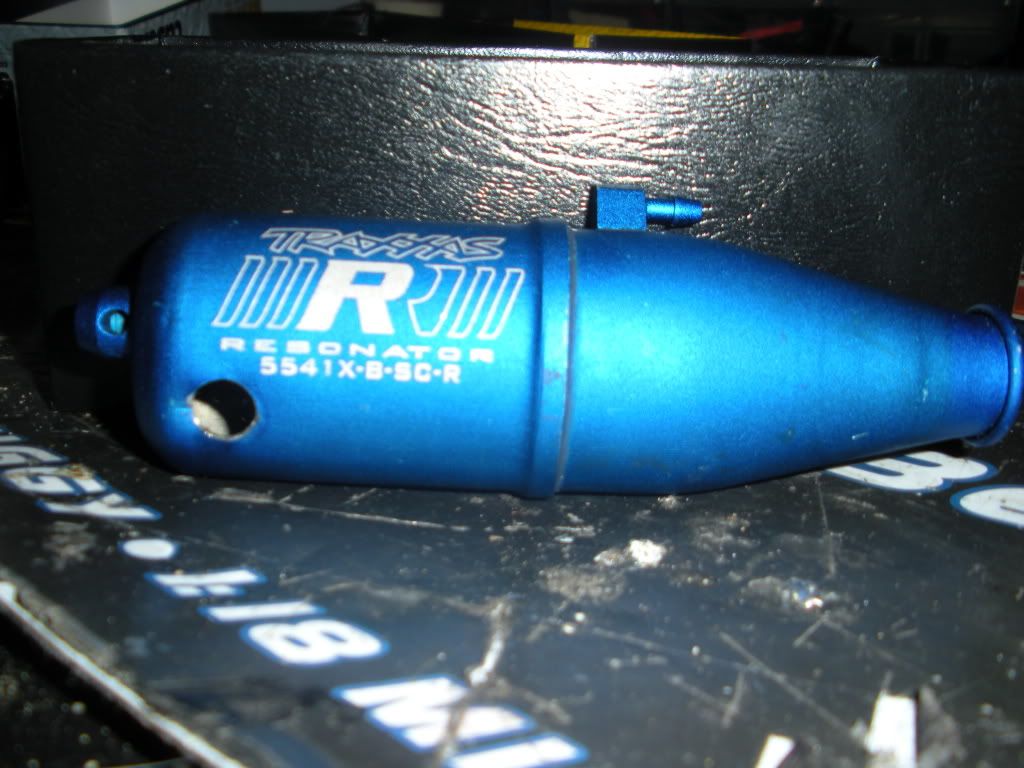 Here is a LST2 Shock set, It comes with them built, No leaks nice and smooth, Also included is 4 Yellow rated springs, They are stiffer then the silver ones though. $40 shipped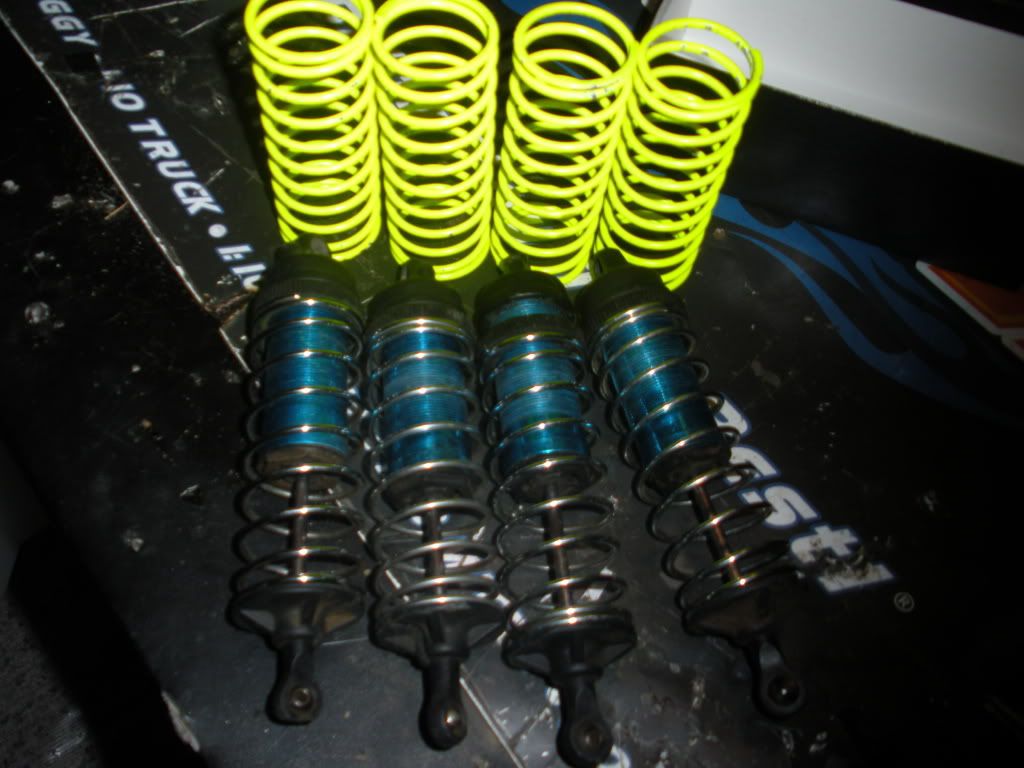 Here there is a Spektrum DX2.0 TX Radio It works perfect and looks perfect as well, Only thing you can say that is "wrong" with it is the bottom where the battery tray has the paint scraped off a bit, Other than that it is flawless. $65 shipped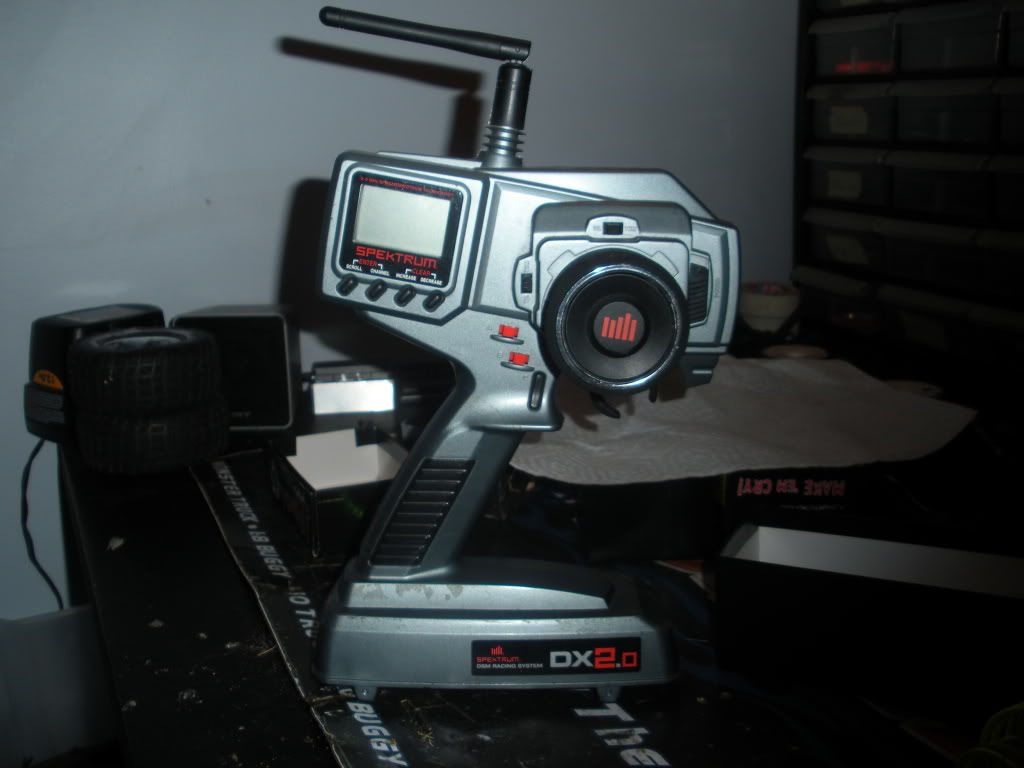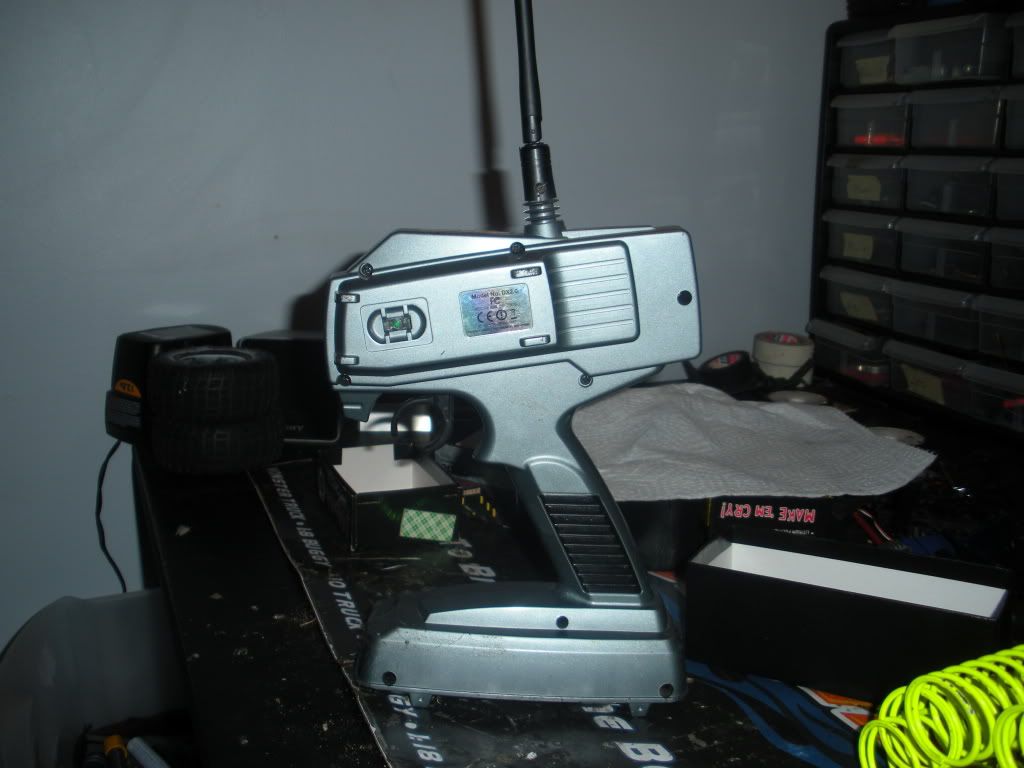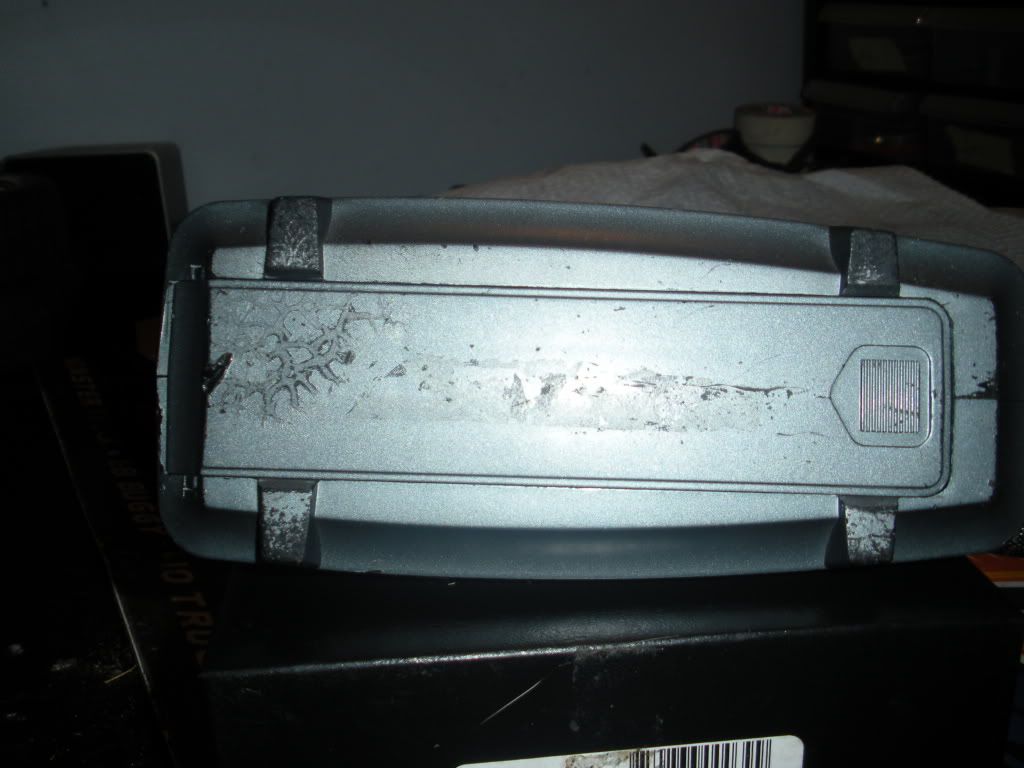 Up next is a brand new TQ Radio, It comes with a Brand new Micro receiver with "Yellow" Frequency crystals, This is brand new and just pulled out my my Mini Revo. $25 Shipped
This is Shipped to lower 48 states only, International will require a few more dollars, I am open to Offers on everything, and open to trades.
I Have Feedback under Willd33 on Ebay, You can trust me.]
06-22-2009, 10:01 PM
Tech Initiate
Join Date: Jun 2009
Location: Maryland
Posts: 27
---
does a RX come with the DX2.0 - if so, i'm interested.

-steve
06-22-2009, 10:06 PM
---
No its just the TX,65 shipped for a RX/TX spektrum? There going for 130 on ebay like that.
06-23-2009, 08:44 PM
Tech Regular
Join Date: Mar 2009
Location: Sierra Vista, Arizona
Posts: 252
---
Bump for a great seller and a friend!
06-24-2009, 03:01 PM
---
Bump, Feel free to make offers.
06-25-2009, 07:37 PM
---
Bump, IM OPEN TO LOW OFFERS!
06-26-2009, 08:34 PM
---
Bump, Make some offers, I have Feedback on ebay 200+
06-27-2009, 08:39 PM
---
Bump..MAKE OFFERS! Take $10 off EVERYTHING
06-28-2009, 05:46 PM
---
bump
06-29-2009, 10:27 AM
---
ttt
Currently Active Users Viewing This Thread: 1
(0 members and 1 guests)
Posting Rules
You may not post new threads
You may not post replies
You may not post attachments
You may not edit your posts
---
HTML code is Off
---