Looking to do some trades. Very nice racing Revo, xx,xxx,xxxt-nt,Bran new Muggy
04-26-2009, 09:54 PM
Tech Master
Looking to do some trades. Very nice racing Revo, xx,xxx,xxxt-nt,Bran new Muggy
---
All in all ive got the following for trade or sale. Im really wanted a 5b, or 5t so im looking to clear some stuff out to buy one. Or if someone has one im up to a big trade.
Not to sure if I want to get ride of the muggy, but im open to offers wont let it go for less the 500$. It has 3 bran new 645 servo's. Also only has about 4 tanks through it.
First off the revo: I wont be posting pics, I simple made a Video
500$ includes Everything you see. Also It comes with a new RD logics Bump box, with batterys.
Second: xx,xxx, Ill take take 150 for both.
Third: xxxt-nt, with nice universal bump box, with a small 12volt battery. Ill take 200$ for the package, it needs a stering servo,and battery reciever pack.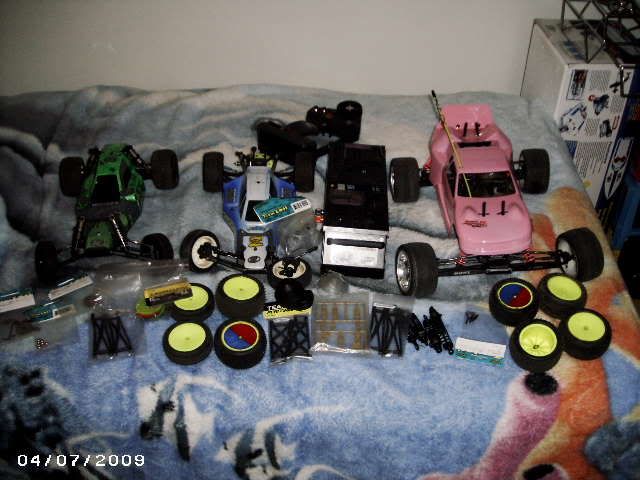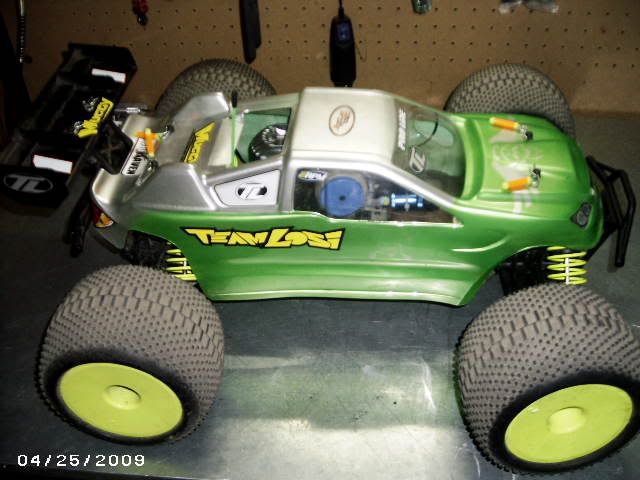 4th: Ive also got a bran new MCX with all the fixing 200$ with controller, 100$ without.
What im looking for in my collection is: Tricked out Savage, Losi 8t, DX3.0R the DS1' one. Mini Cat Hydro, Brushless boat, 009, brushless TC5, brushless XXXT, XXX4, XXX4g. Brushless b44
If you have any Ideas give me a pm, or post on here
---
Last edited by racingnazy; 04-26-2009 at

11:49 PM

.
04-26-2009, 10:06 PM
Tech Regular
Join Date: Jun 2008
Posts: 330
---
What about the Muggy? Pics but no info.
04-26-2009, 11:47 PM
Tech Master
answer:
---
sorry, basically its bran new only 4 runs on it. No problems at all. All ive done to it, is installed a fuel fliter, and upgrades all the servo's to 645's. And airbrushed a body for it. Other then that its like "new out of box" lol. hopefully that helps
---
Last edited by racingnazy; 04-27-2009 at

04:16 PM

.
04-27-2009, 04:16 PM
Tech Master
bump
---
.
04-27-2009, 05:32 PM
Tech Master
bump
---
bump
04-27-2009, 07:24 PM
Tech Master
BU
---
MP
Currently Active Users Viewing This Thread: 1
(0 members and 1 guests)
Posting Rules
You may not post new threads
You may not post replies
You may not post attachments
You may not edit your posts
---
HTML code is Off
---