WTT Loaded Fioroni 8B for Kyosho WC/ST-RR
07-06-2008, 12:18 PM
Tech Master
WTT Loaded Fioroni 8B for Kyosho WC/ST-RR
---
I am looking to trade my fioroni loaded 8b for a Kyosho WC with BigBore shocks or a ST-RR. My son is racing now and wants to run what I am so the losi has to go. I also need a personal transponder, .21 motor and pit bag. I have an 8T that can go in the right deal. Let me know what you got. Figure with the new Kyosho coming out there should be some WC's available.
[email protected]
Fioroni Front inner hinge pin brace 34.99
Fioroni Front outer hinge pin brace 53.99
Fioroni Rear inner hinge pin brace 38.99
Fioroni Rear outer hinge pin brace 53.99
Fioroni shock spring retainers x 4 49.98
Fioroni Radio tray stiffner 34.99
Fioroni top plate 44.99
Fioroni Servo Saver Spring 10.99
Fioroni Front shock tower 44.99
Fioroni Rear Shock tower 49.99
Losi Aluminum rear brace 14.49
Losi Aluminum front brace 19.49
Losi Aluminum rear bearing inserts 12.99
Losi Aluminum center bearing insert 4.29
Losi Aluminum Servo Saver top 15.49
Losi Aluminum Futaba arm 5.29
Losi Aluminum JR arm 5.99
Vented brakes 14.49
CVD Condoms 3.99
Lunsford Titanium Shock standoffs 29.99
King Headz Motor Mount 45.99
$590 just in upgrades....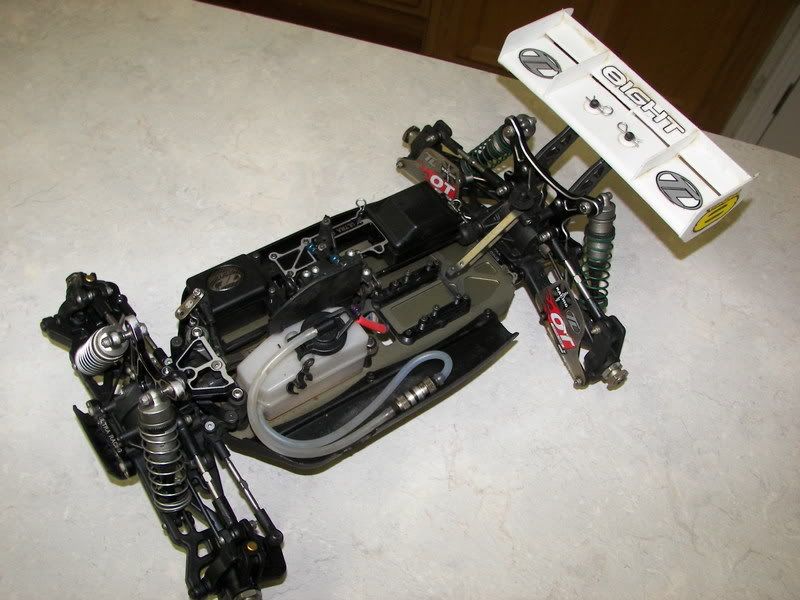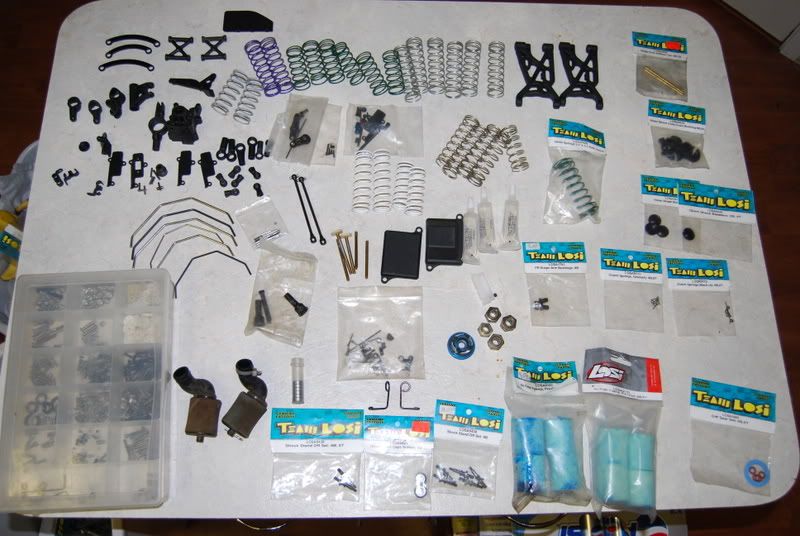 07-06-2008, 12:39 PM
Tech Master
---
The extra air filters are no longer there. Everything else is.
07-06-2008, 10:03 PM
Tech Master
---
bump
Currently Active Users Viewing This Thread: 1
(0 members and 1 guests)
Posting Rules
You may not post new threads
You may not post replies
You may not post attachments
You may not edit your posts
---
HTML code is Off
---