Its gotta go! B4, Mini-T, misc parts.
06-30-2008, 06:36 PM
Tech Addict
Its gotta go! B4, Mini-T, misc parts.
---
First off, Team Associated B4 Team Kit. Includes Titanium turnbuckles, RPM ball cups, misc graphite parts, CF battery strap, 2 sets of wheels/tires. Only been on the track, car is incredibly fast. Drop in decent motor/batts and win today! Price is $100 Shipped.
Team Losi Mini-T. Awesome truck, maybe 3 full packs through it. Was tons of fun, unfortunatly i just dont have time for these anymore. $75 shipped takes it home. 2 7.2V losi packs, full set of street tires, and stock tires, all on yellow wheels. Will need new servo gears, ca be purchased for like $3 at most hobby shops. (I will send part # in box)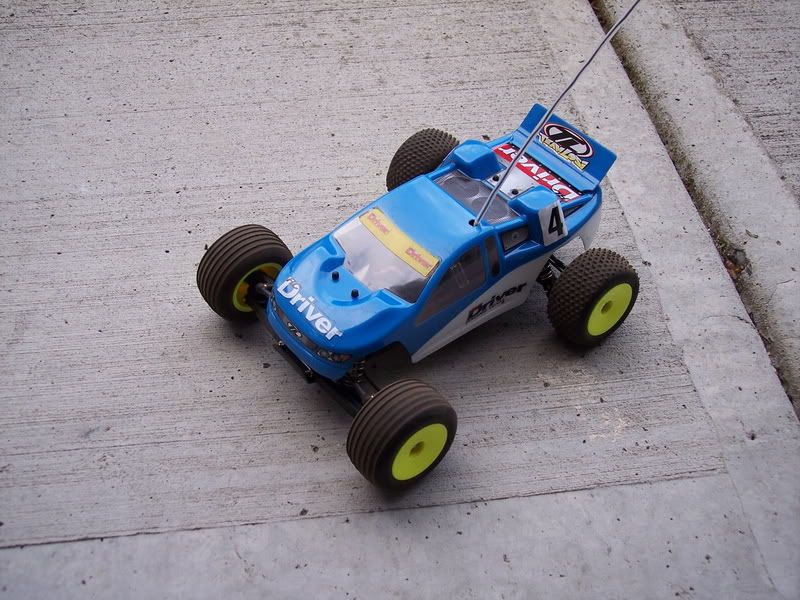 Hitec HFX ESC. Awesome ESC, used twice in the B4. $45 shipped.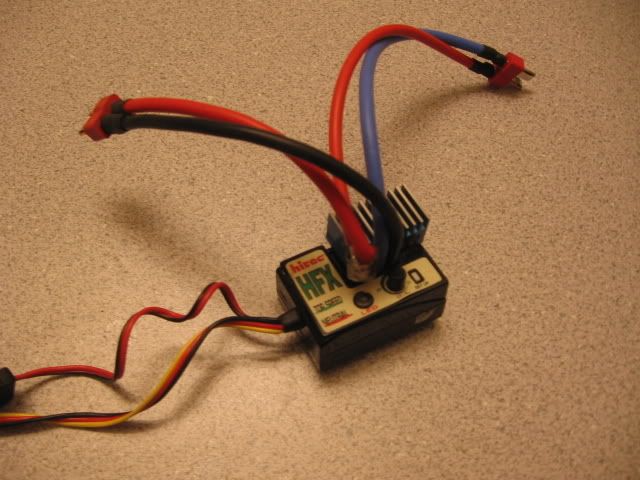 SMC 4200 Matched pack. $40 shipped, Deans plug. Less then 10 runs, properly maintained.
*Will post more items as i get pics and such of them
**Can only accept Cash, or Check.
***Cannot Accept trades. Never home to play with these anymore.
---
Last edited by microrcdude; 07-01-2008 at

09:14 AM

.
06-30-2008, 08:36 PM
Tech Addict
---
Also have a rustler parts truck. Basically a pile. $30 shipped

Freshly rebuilt Traxxas trans. PERFECT for crawlers. Sadly does not include slipper. $20 shipped.
07-01-2008, 12:26 AM
Tech Addict
---
Price reduced on B4 to $100 shipped. Please, get this stuff off my hands!
07-01-2008, 01:54 AM
Tech Master
Join Date: Aug 2007
Posts: 1,086
---
if ur interested or happen to take trades let me know, id like both the rc's
07-02-2008, 07:01 PM
Tech Addict
---
Sorry, not accepting trades. I dont have time, and just want these out of the garage.

Thanks, Kyle.
07-02-2008, 07:59 PM
Tech Regular
Join Date: Jun 2008
Location: sf the bay area
Posts: 356
---
do you accept paypall pm me as i probly will loose thise thread couse of all the new threads.....
07-02-2008, 08:04 PM
Tech Fanatic
Join Date: Sep 2007
Location: NorCal
Posts: 955
---
does the mini t come with any electronics???like esc, tx/rx, motor, battery...????

thanks
---
Last edited by hpipro4; 07-03-2008 at

03:44 AM

.
07-03-2008, 03:05 PM
Tech Regular
Join Date: Oct 2004
Location: Hampstead NC
Posts: 465
---
Can I get a picture of the rustler? Or the pile of parts? do you think everything is there? What kinda deal can you do on the rusty and the B3 together?
07-06-2008, 10:28 PM
Tech Addict
---
BUMP. This stuff has GOT TO GO.
07-07-2008, 10:53 AM
Tech Adept
Join Date: Jul 2007
Posts: 216
---
Watching...
Currently Active Users Viewing This Thread: 1
(0 members and 1 guests)
Posting Rules
You may not post new threads
You may not post replies
You may not post attachments
You may not edit your posts
---
HTML code is Off
---