FS: Stampede XL1, Savage .25, 1/8 Buggy Body
06-26-2008, 09:17 PM
Tech Adept
FS: Stampede XL1, Savage .25, 1/8 Buggy Body
---
HPI Savage 25
Blue Aluminum Rear Bulkhead
TSAIS Aluminum Side Pipe
Hitec 645MG Steering Servo
Both servos are waterproofed
Stock .25 engine
Stock Body (pretty beat)
Spider Gear Mod
Racers Edge Fuel Filter
Proline 40 Series Bow Ties on Yellow Velocity Wheels (95% tread they are like new)
Stock Wheels / Tires in good shape
Comes with original manuals
Stock Pipe
Stock RX / TX
I am selling this for a friend who is getting out of the hobby and wants this gone. It has not run for over a year, but he claims last time he ran it, it was a running machine. Only thing it needs are a Roto Start and a grub screw for one of the driveshafts. Other then that it is in nice shape and will be a great truck for someone.
$200 shipped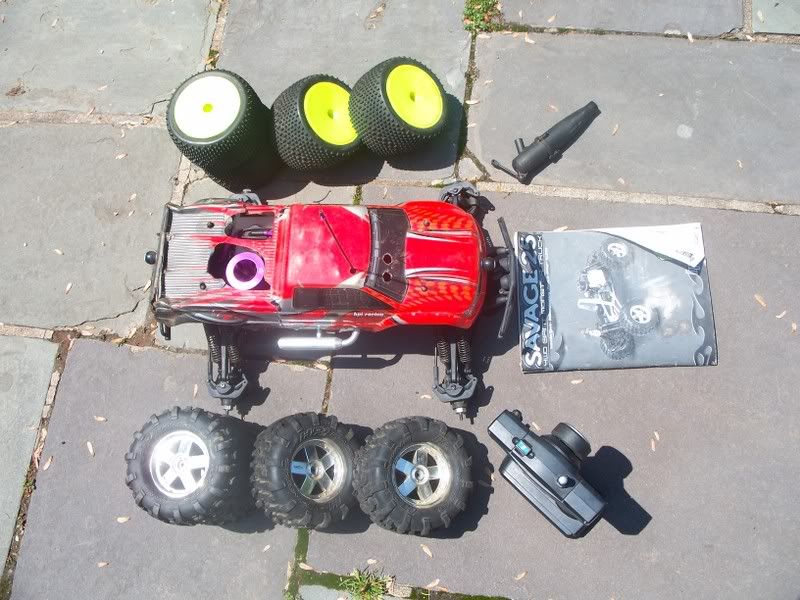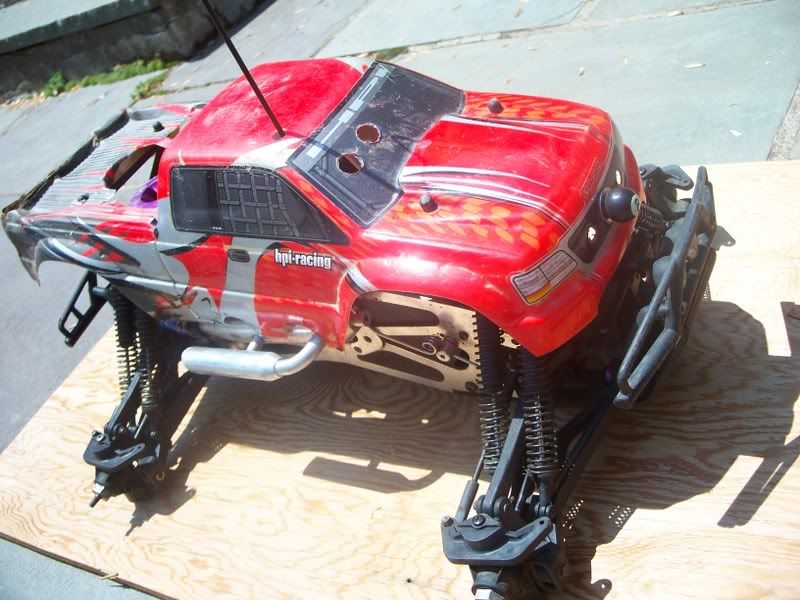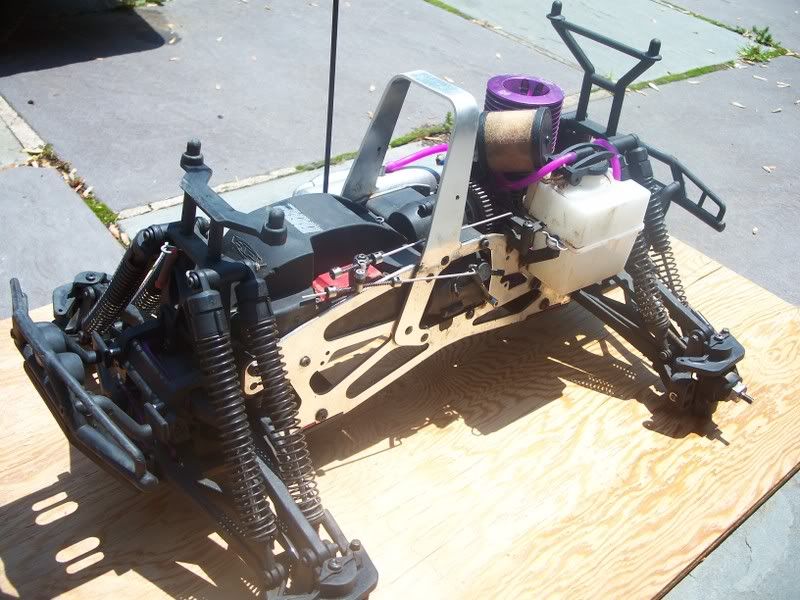 Traxxas Stampede XL1
$60 shipped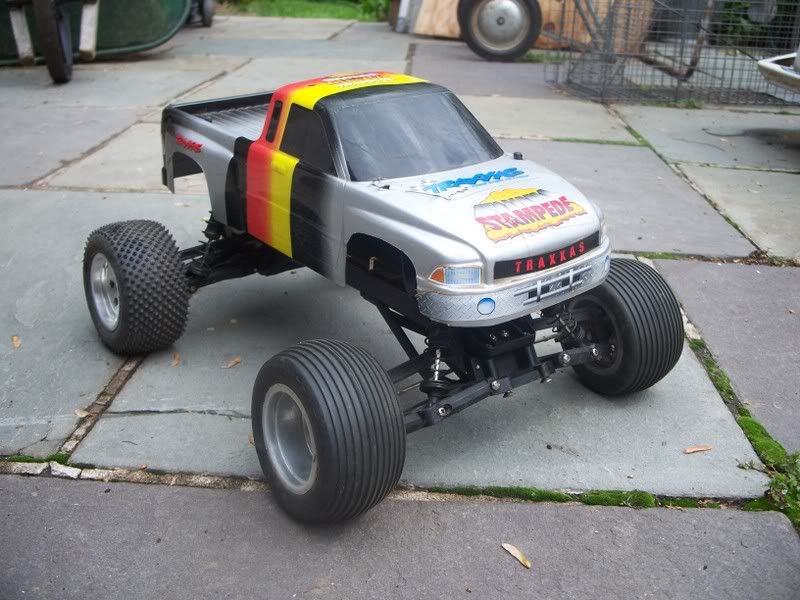 Comes with Venom 17t motor, Losi King Pin tires in great shape, XL1 ESC, stock body, brand new front body post in package.
Needs RX / TX, and battery. Its a nice roller for someone.
OFNA 1/8 Buggy Body
Specifically for the Ofna 9.5 Violater / Ravager,
but fits most other buggies including a Hyper 7 and others.
Its
BRAND NEW
and still has the overspray film on it. It comes pre-cut and ready to go. Still has original package w/ graphics, booklet etc..
$20 Shipped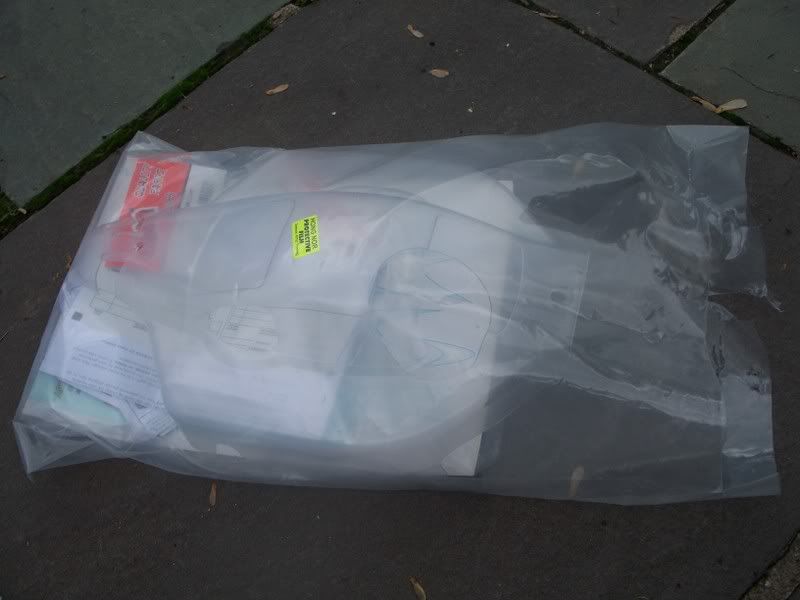 06-27-2008, 07:23 AM
Tech Adept
---
BUMP!

I can negotiate everything but the Savage. Cmon guys!!!
06-27-2008, 09:53 AM
Tech Adept
---
BUMMP
Currently Active Users Viewing This Thread: 1
(0 members and 1 guests)
Posting Rules
You may not post new threads
You may not post replies
You may not post attachments
You may not edit your posts
---
HTML code is Off
---