MBX5T Prospec with alot more
06-19-2008, 08:59 PM
Tech Elite
MBX5T Prospec with alot more
---
Ive decided to put my Truggy up for sale. Pics coming soon (camera acting up) $750 OBO......
Mugen MBX5T Prospec
RB728 with a ton of pinch(cold the box has a hard time turning it over still)
13t and 14t CB's(14t installed with new bearings)
Brand new Max life shoes and 1.1 springs (ran back and forth couple times only to check)
7 air filter sets (pre and internal)
rear skid
Hitec 985
Spektrum 590
JP3
JP1
1600 Marathon RX pack
Brand new front pinion and ring gear.
Just redid diffs and shocks (havent ran since)
Spare gears and other parts
1 set used mounted bowtie MTR
1 set used mounted Crimefighter MTR
1 set barely used mounted Holeshot MTR
2 Sets (8 tires) brand new never mounted Bow tie MTR with molded foams
1 set brand new 0 offset rims
New hot shot 2 w/ charger
dynamite starter w/ charger
Mugen Grey starter box w/ stick packs
bunch of NIP MC59 and MC9 Glow plugs too.
and whatever odds and ends i can gather up i might have....spacers etc
possible new custom painted Jconcepts body
maybe a 27 mhz tx/rx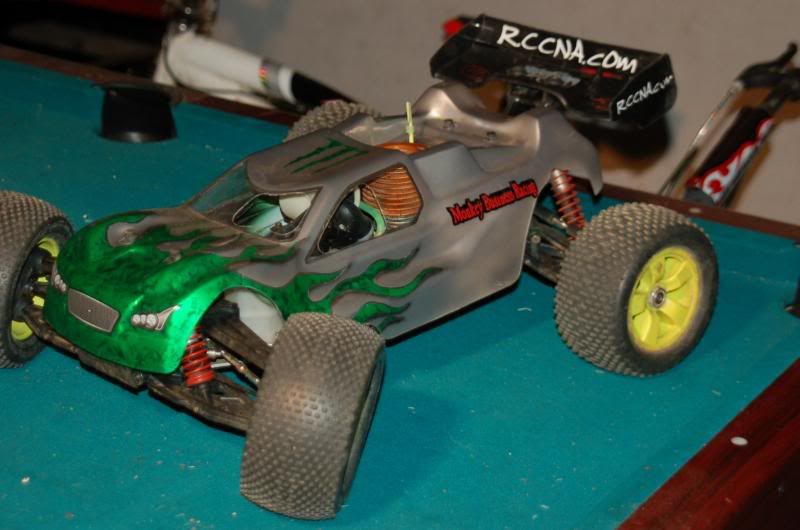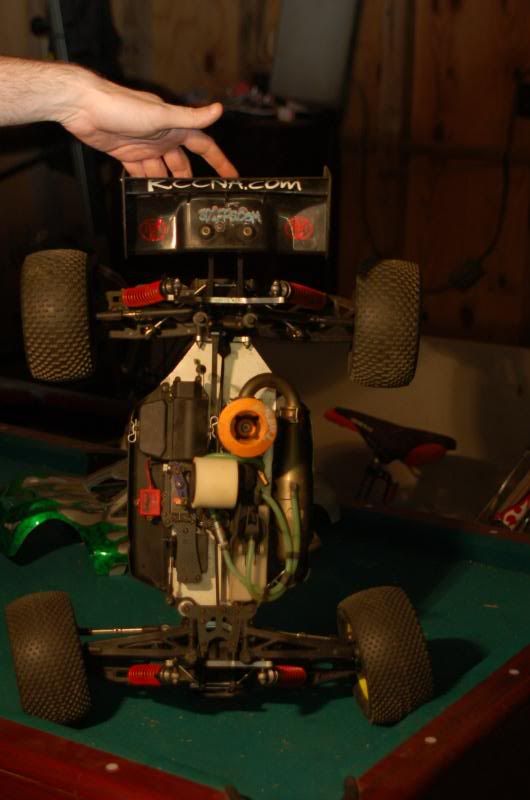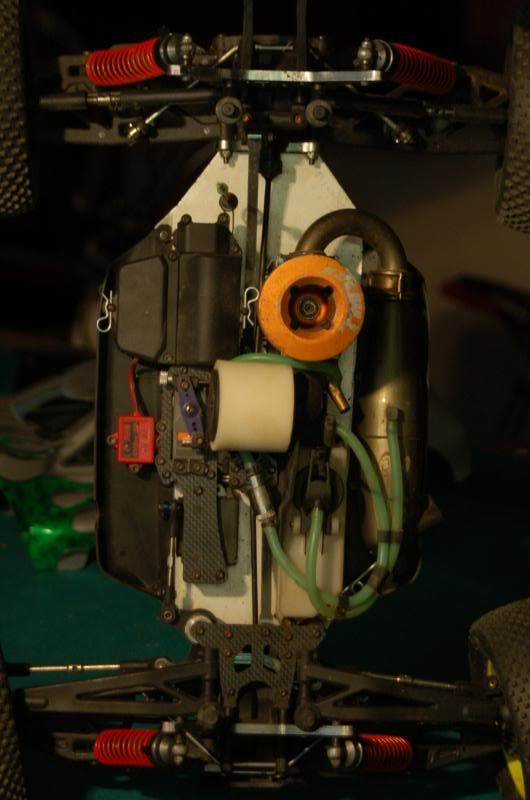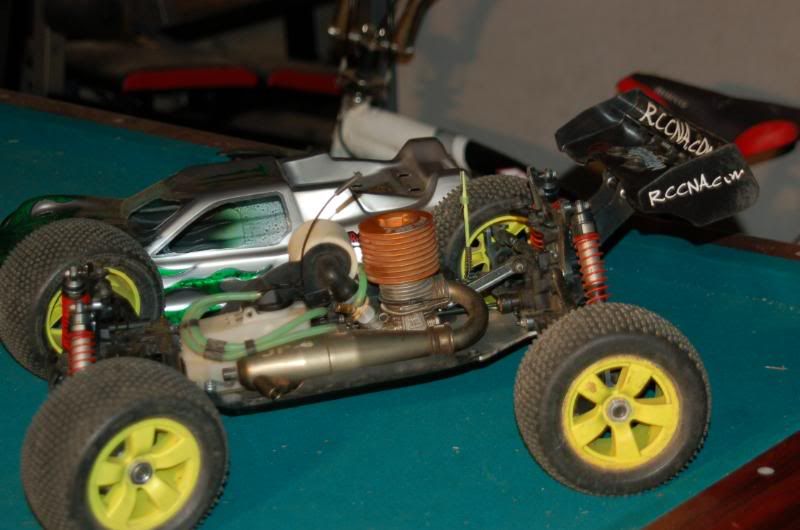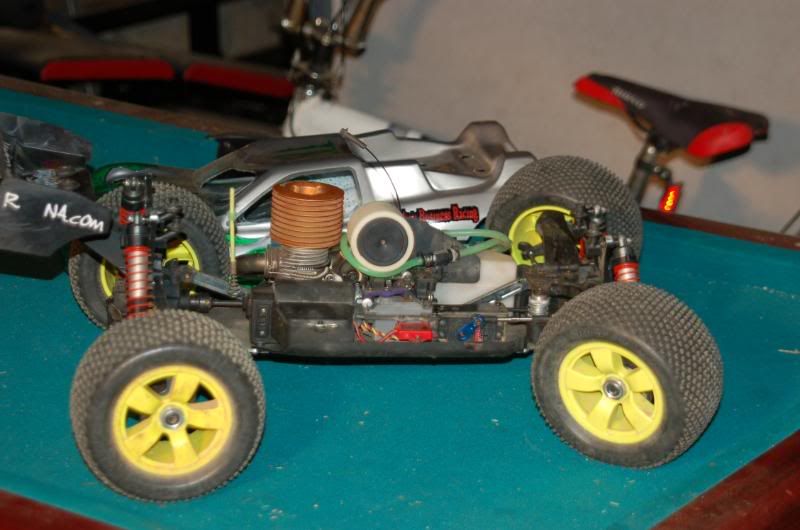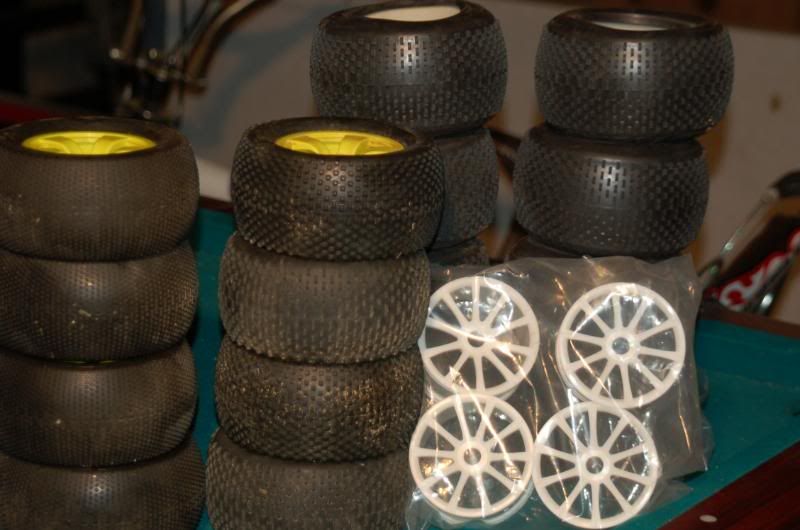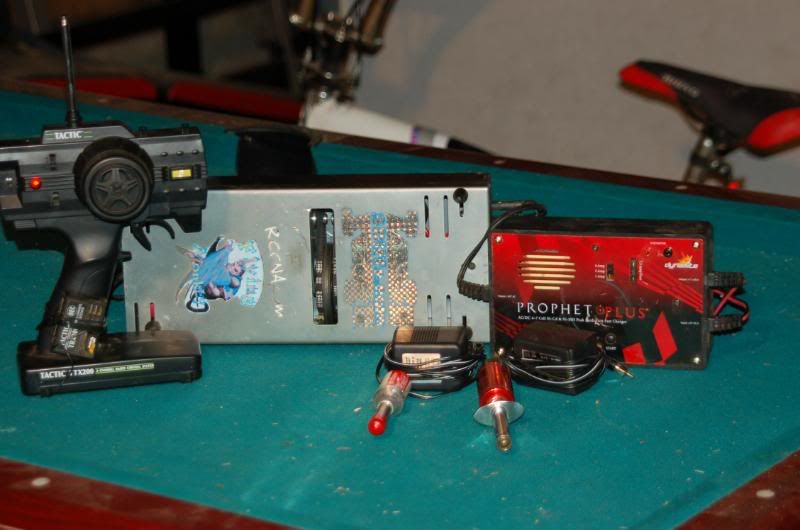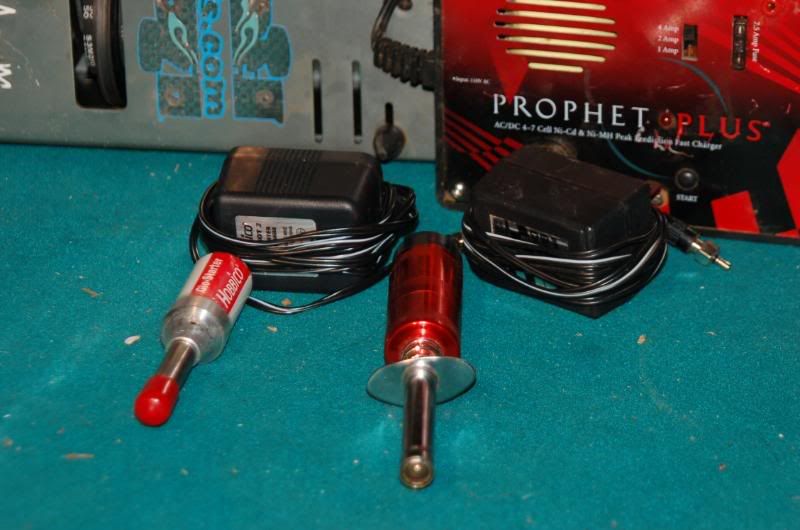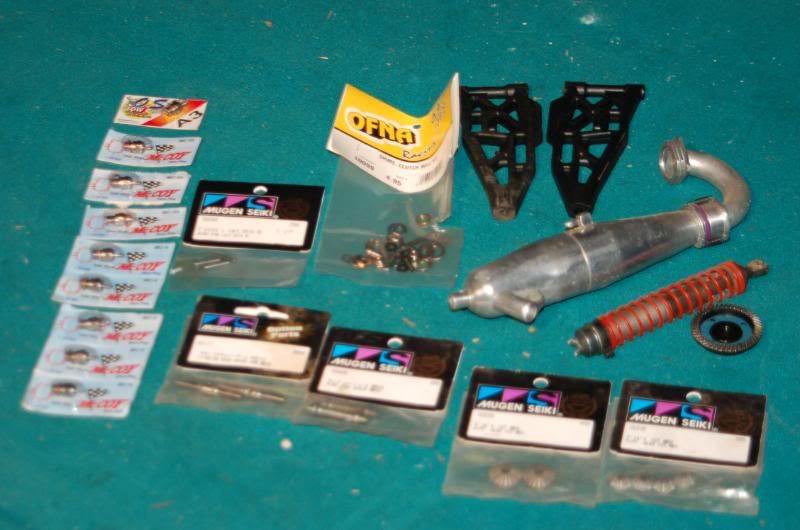 After all that its just gas and go
...transponder not included
---
Last edited by Flying Monkey; 06-20-2008 at

04:18 PM

.
06-20-2008, 06:52 AM
Tech Elite
---
If sold today Ill throw in a Prophet plus charger to charge the RX pack.

also if local pick up Ill include 1 full gallon of Byrons Gen2 25% and another about 1/3 full.
06-20-2008, 09:40 AM
Tech Addict
Join Date: Nov 2007
Location: Charlotte N.C.
Posts: 502
---
How much for the roller with no engine, clutch bells, shoes and springs, filters, starter boxes, receiver packs, servos, rx, tx, glowplugs or any of the nitro related stuff?
06-20-2008, 09:45 AM
Tech Elite
---
Not REALLY wanting to do that but make me an offer i cant refuse. Im not totally against splitting it up if the money is right.
All other PM's replied to. Pics coming about 5:30-6 pm est.
06-20-2008, 10:17 AM
Tech Master
Join Date: May 2008
Location: King, NC
Posts: 1,754
---
Pm Sent!~~!
06-20-2008, 04:01 PM
Tech Elite
---
added a bunch of pics. like $54 in glow plugs alone!


Thanks for the up and kind words earlier jldjlaudio

all PM's replied to
06-20-2008, 07:13 PM
Tech Elite
---
evening bump
06-21-2008, 06:50 AM
Tech Elite
---
Morning bump. Will consider partial trades as well. If the person brought all the right stuff maybe even a straight across but chances of 1 person having everything i want is slim lol.
06-21-2008, 09:57 PM
Tech Elite
---
Evening bump....dont be scared to make offers. People that have that I havent been interested in can tell you im not rude about it.
06-22-2008, 06:56 AM
Tech Elite
---
Morning bump. Might be breaking it up here soon. have alot of interest in different pieces.
06-22-2008, 06:37 PM
Tech Elite
---
bump..if your interested in certain items listed here let me know. Im about to post it up separated.
06-22-2008, 06:39 PM
Tech Regular
Join Date: Sep 2007
Location: wichita ks,
Posts: 337
---
YGPM
06-22-2008, 07:19 PM
Tech Master
Join Date: Oct 2007
Location: Decatur,TN
Posts: 1,211
---
This is good stuff guys, I've worked on it and know its been completely rebuilt recently. I also painted the J Concepts body for it.
06-22-2008, 07:26 PM
Tech Elite
---
thanks....im posting it up separated here in a minute.