RC18T Parts & Hopups -------(sel/trade for xxx-t tt-01 tl-01 sportwerks recoil parts)
06-18-2008, 04:11 PM
Tech Regular
Join Date: May 2007
Posts: 365
RC18T Parts & Hopups -------(sel/trade for xxx-t tt-01 tl-01 sportwerks recoil parts)
---
SOLD TO IMPACTPLAYR
http://www.rctech.net/forum/showthre...ghlight=recoil
SOLD SOLD SOLD SOLD
SOLD SOLD SOLD SOLD
SOLD SOLD SOLD SOLD
SOLD SOLD SOLD SOLD
SOLD SOLD SOLD SOLD
SOLD SOLD SOLD SOLD
SOLD SOLD SOLD SOLD
SOLD SOLD SOLD SOLD
SOLD SOLD SOLD SOLD
SOLD SOLD SOLD SOLD
SOLD SOLD SOLD SOLD
SOLD SOLD SOLD SOLD
SOLD SOLD SOLD SOLD
SOLD SOLD SOLD SOLD
SOLD SOLD SOLD SOLD
SOLD SOLD SOLD SOLD
SOLD SOLD SOLD SOLD
SOLD SOLD SOLD SOLD
SOLD SOLD SOLD SOLD
SOLD SOLD SOLD SOLD
SOLD SOLD SOLD SOLD
SOLD SOLD SOLD SOLD
SOLD SOLD SOLD SOLD
SOLD SOLD SOLD SOLD
Hi,
RC18T
parts
and
hop ups
: plastic, aluminum, carbon fiber parts. almost enough to make a RTR car! I'll ship quick and won't low ball you on the price...
Sell or trade for: xxx-t, tl-01, tt-01, sportwerks recoil rtr vehicle or parts, or a picco z heli, or a lipo micro flyer, or wicked scale electric boat (no speed boats), or a rc laser sailboat or a nirvana II sailboat.
(Two m3-x25 motor mount screws that hold the motor in tl-01.)
My feedback:
http://www.beatyourtruck.com/forum/itrader.php?
http://feedback.ebay.com/ws/eBayISAP...k&myworld=true
http://www.rcuniverse.com/community/...s&memid=333976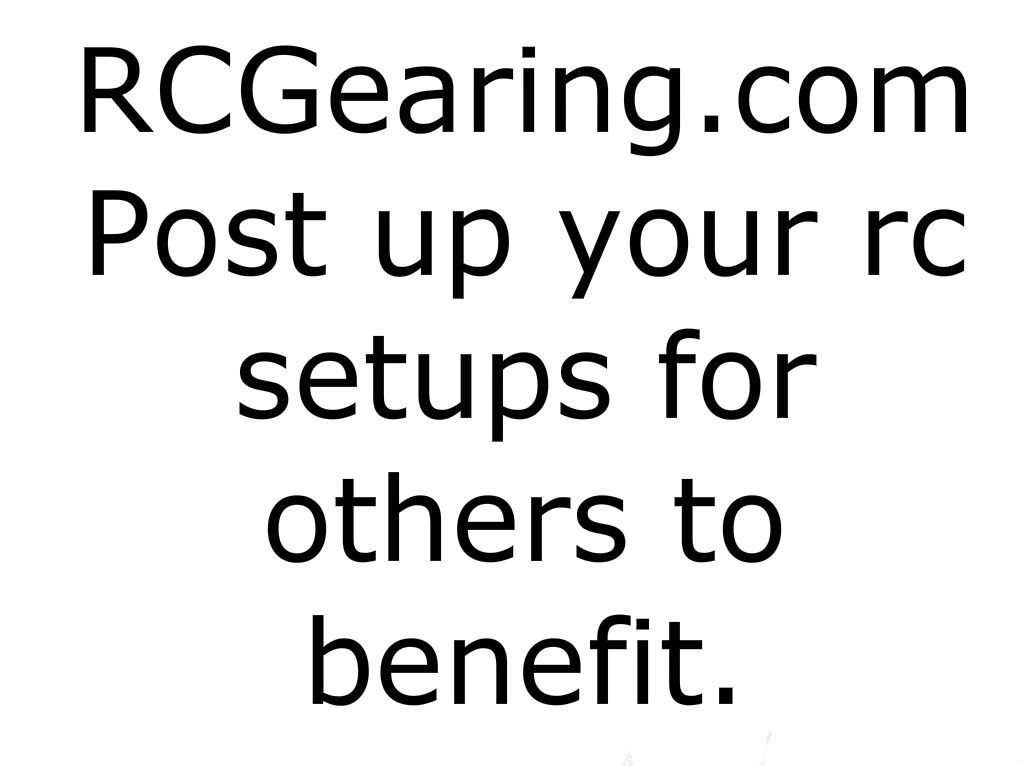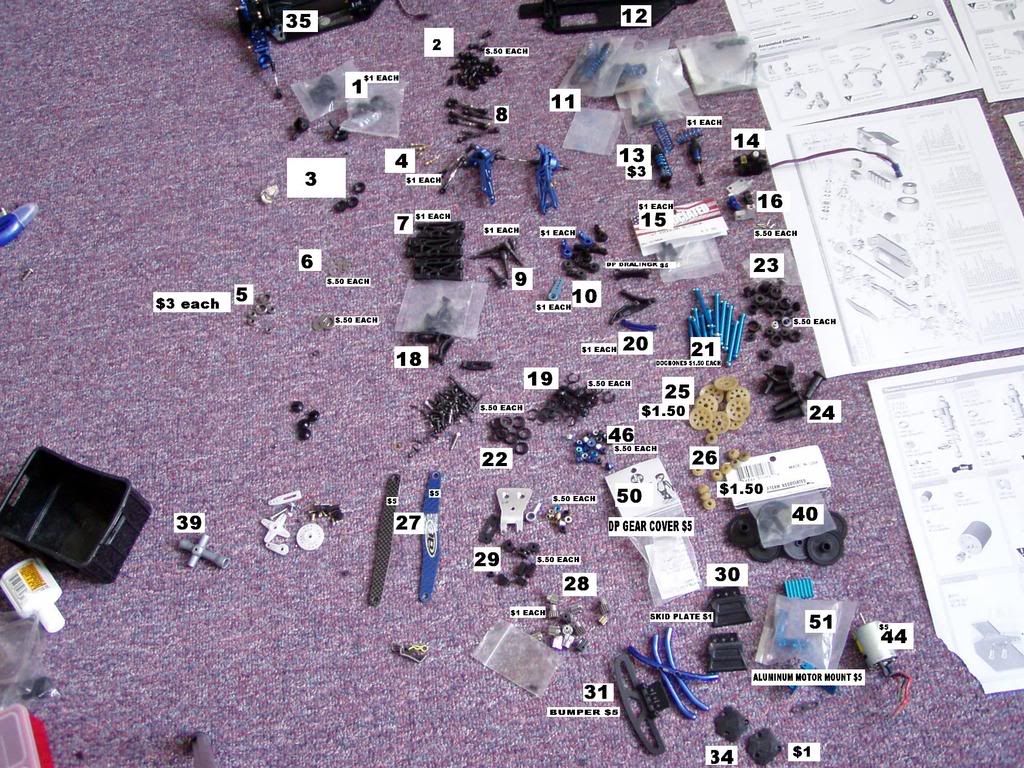 That is an airtronics rc18t servo $9, bellcrank kit $1, carbon fiber chassis all hopped up with metal inside with hs-55 servo (missing a few small parts to make a roller but I don't know which) $30-50 obo, stock rc18t motor $5
A flat $5 shipping fee applies. Thanks guys. I hope someone can use this. I bought sportwerks recoil, so i am selling all my rc18t stuff. Pm me with your shipping address, send paypal payment to
[email protected]
, and let me know which items you want and how much you wanna pay. If you back out, I will immediately refund you. Serious offers are very welcome. Thanks.
MORE PICTURES HERE:
http://s203.photobucket.com/albums/a...%20tl-01parts/
---
Last edited by HoaRC; 07-17-2008 at

08:11 AM

.
06-18-2008, 05:08 PM
Tech Addict
---
pm sent
06-20-2008, 09:01 AM
Tech Regular
Join Date: May 2007
Posts: 365
---
don't miss out on the biggest collection of rc18t parts!
06-20-2008, 09:12 AM
Tech Initiate
Join Date: May 2008
Posts: 24
---
are you willing to sell the blue arms, carriers, hubs? I think they are attached to your carbon chassis? Well it looks like two are attached, two are not

price?
06-22-2008, 08:46 AM
Tech Addict
---
how much for all of it??
07-06-2008, 09:53 AM
Tech Elite
Join Date: Sep 2001
Location: Newville,Pa
Posts: 2,152
---
YGPM
07-06-2008, 10:08 AM
Tech Addict
---
I know we have talked about some of your parts but i go have a xxxt rtr minus rx/tx. let me know if you are interested.
Currently Active Users Viewing This Thread: 1
(0 members and 1 guests)
Posting Rules
You may not post new threads
You may not post replies
You may not post attachments
You may not edit your posts
---
HTML code is Off
---