BRAND NEW ASSEMBLED B44 w/EXTRA's !!!
06-10-2008, 03:39 PM
BRAND NEW ASSEMBLED B44 w/EXTRA's !!!
---
Hey Guy's
I have a Factory Team B44 that I built, painted, and never ran. Unfortunately I sold my B4 and now I am selling this so that I can concentrate on my truck classes at the track. I have the oroginal box, manuals, etc. It has a brand new JR Z8800T servo in it ($109.99) and I put firm two stage Pro-Line foams in it because the track it was built for is very loamy. It has never had any electronics hooked up, and never been run.
You get: FT B44 $324.99
JRZ8800T Servo $109.99
Pro-Line foams $12.95
Assembly & Paint $??????
That's a total of $447.93 without labor and paint.
I will sell everything mentioned above and include a new, never out of the bag JConcepts body for the B44 ($29.00 value) for $400 shipped!
New price as of 06/12/08 (see below)
Not looking for any trades right now.
Thanks Guy's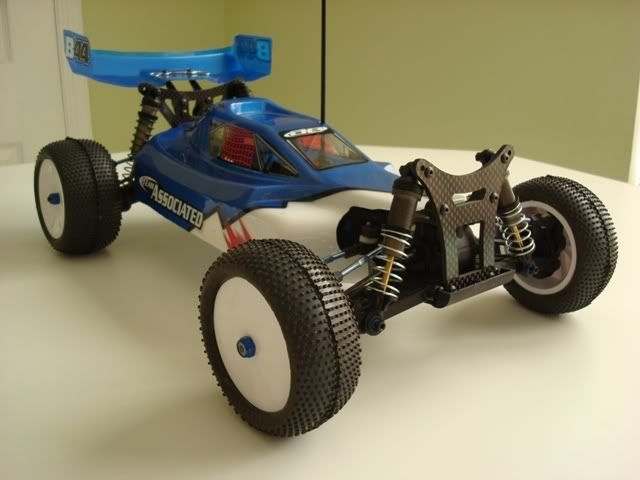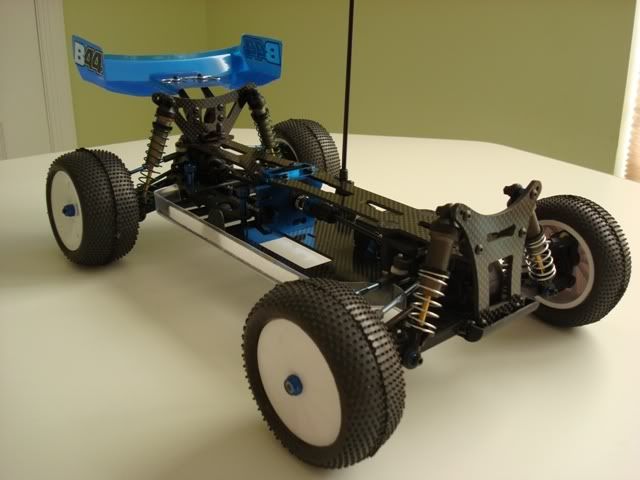 ---
Last edited by BADAZZPSD; 06-12-2008 at

08:14 AM

. Reason: Added pictures.
06-11-2008, 12:10 PM
---
Finally got the pics up.
06-11-2008, 12:47 PM
Tech Regular
Join Date: Apr 2008
Location: FL
Posts: 488
b44
---
wow that is sweet.
06-11-2008, 01:18 PM
---
Thanks for the compliment, much appreciated.
06-12-2008, 08:13 AM
---
Morning bump
Price lowered to $380 shipped including the spare nip body!
06-12-2008, 09:13 PM
---
Thanks for the offer but I need the cash for my brushless truggy project.
06-12-2008, 09:18 PM
Tech Addict
Join Date: May 2008
Location: Florida
Posts: 749
---
sent you a pm
06-12-2008, 09:41 PM
---
PM replied. Still available.
06-13-2008, 10:23 AM
---
Will sell the B44 as a roller without the servo or extra body for $300 shipped!
06-13-2008, 10:51 AM
---
Thank you. I hate to part with it, the guy's at the local track are very successful with the B44's, but I'm to involved with the other classes and don't have enough time between heats.
06-13-2008, 11:19 AM
---
06-14-2008, 06:14 AM
---
Weekend bump!