**Spring Sale LOOK !!**
05-28-2008, 10:47 PM
Tech Adept
**Spring Sale LOOK !!**
---
Okay guys, need this stuff moved.. I do not have PP sorry. PayPal will only be accepted for the Savage as it is for a friend and he has PP. Money Orders / Cash / Trades accepted for everything else. MAKE ME SOME OFFERS !
1.
HPI Savage 25
Blue Aluminum Rear Bulkhead
TSAIS Aluminum Side Pipe
Hitec 645MG Steering Servo
Both servos are waterproofed
Stock .25 engine
Stock Body (pretty beat)
Spider Gear Mod
Racers Edge Fuel Filter
Proline 40 Series Bow Ties on Yellow Velocity Wheels (95% tread they are like new)
Stock Wheels / Tires in good shape
Comes with original manuals
Stock Pipe
Stock RX / TX
I am selling this for a friend who is getting out of the hobby and wants this gone. It has not run for over a year, but he claims last time he ran it, it was a running machine. Only thing it needs are a Roto Start and a grub screw for one of the driveshafts. Other then that it is in nice shape and will be a great truck for someone. **Only one set of tires will be included w/ the truck, buyer may choose.
$215 OBO
2.
Traxxas Stampede Roller
Venom 17t motor (runs, but could use a rebuild)
Stock Traxxas 2018 Servo (works, but could use replacing)
Losi King Pin rear tires in GREAT shape.
Traxxas Rib tires on the front also in GREAT shape.
Stampede Wheels
Stock body
Needs-
RX / TX
ESC
Pinion for motor
Battery
Front body posts (one is broken, the other is still there)

$70 Shipped OBO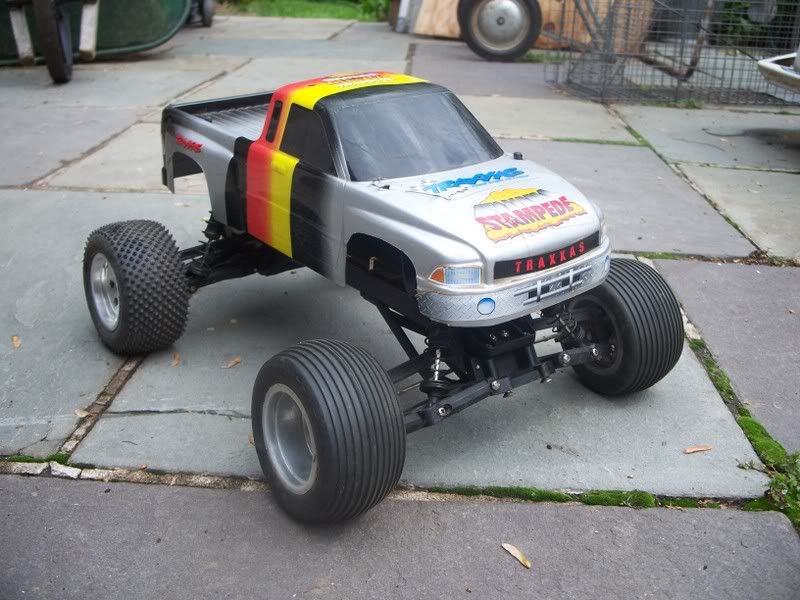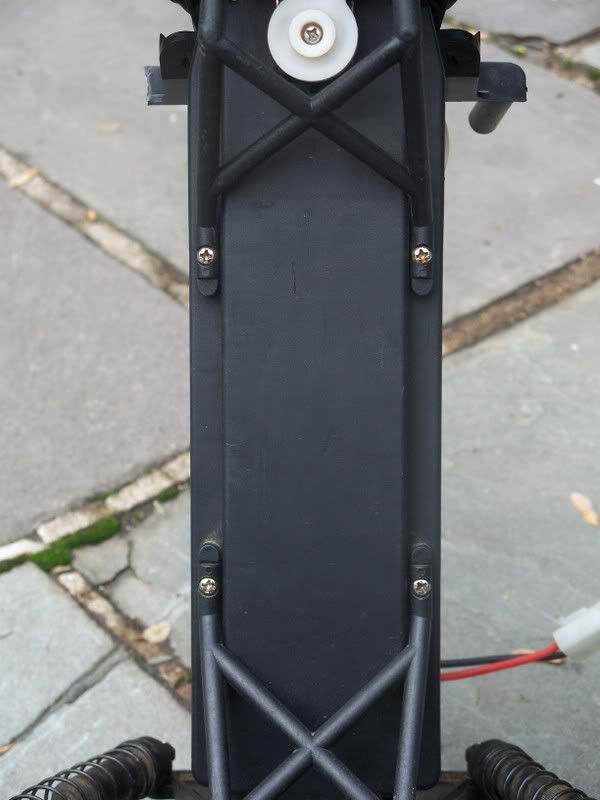 3,

Traxxas Nitro Sport SE
RD Racing Rear Aluminum Shock Tower ( Slightly bent. Not too hard to bend back)
Powerline Aluminum Front Shock Tower
Powerline Aluminum Rear Bulkhead
Traxxas Aluminum Big Bore Shocks (4)
RPM Blue A-Arms All Around
Duratrax Ball Bearings
Pro .15 Engine (ran last summer, but could use a rebuild)
Dubro Fuel Filter
Traxxas High Torque Steering Servo
EZ-Start 2 System
Lunsford Titanium Turnbuckles
Original Nitro Sport Body (pretty beat up, but works)
Losi King Pin Rear Tires on TRX Nitro Rustler Wheels(not pictured)
Proline Front Tires on RPM Wheels (not pictured)
Reciever Pack Box (not pictured)
And a bunch of other odds and ends for it.
Needs-
RX / TX
7.2v for the EZ Start
Pipe
The pictures do not show everything included w/ the truck. It will all be together when shipped.
$145 OBO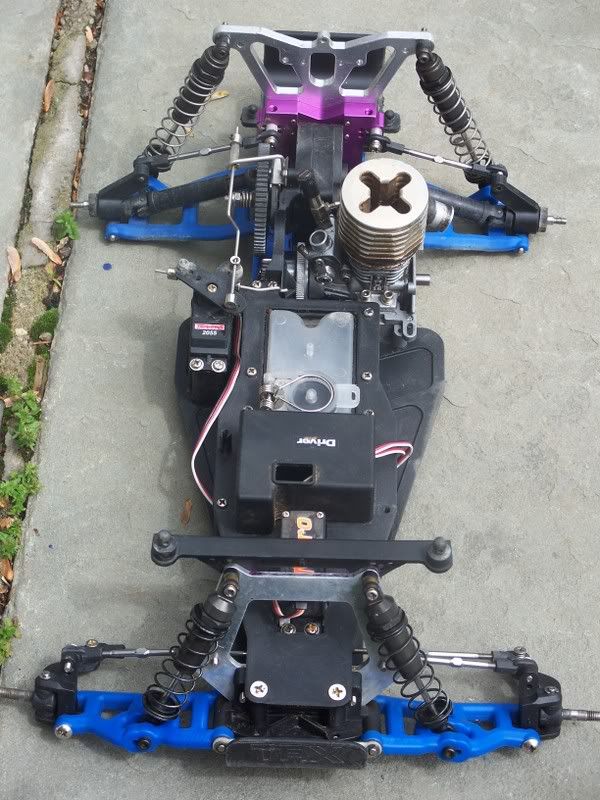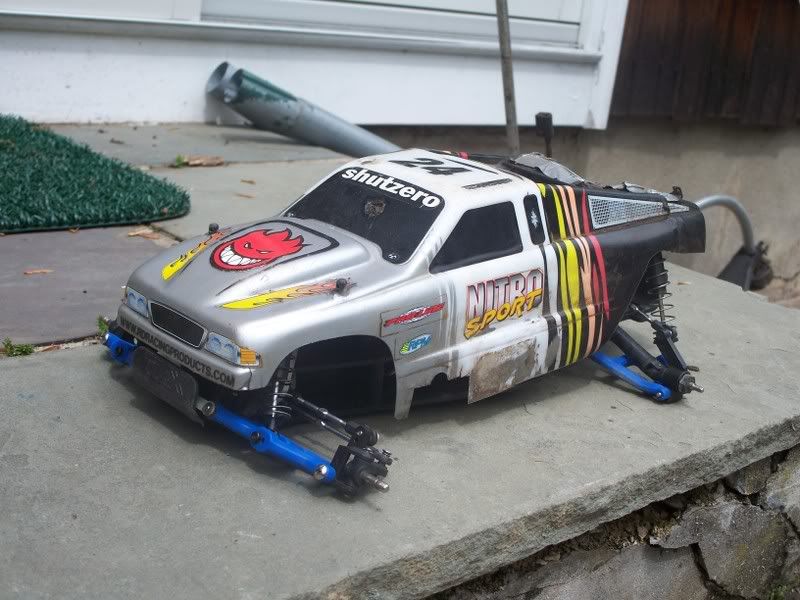 4. OFNA 1/8 Buggy Body. Specifically for the Ofna 9.5 Violater / Ravager,
but fits most other buggies including a Hyper 7 and others.
Its
BRAND NEW
and still has the overspray film on it. It comes pre-cut and ready to go. Still has original package w/ graphics, booklet etc..
$25 Shipped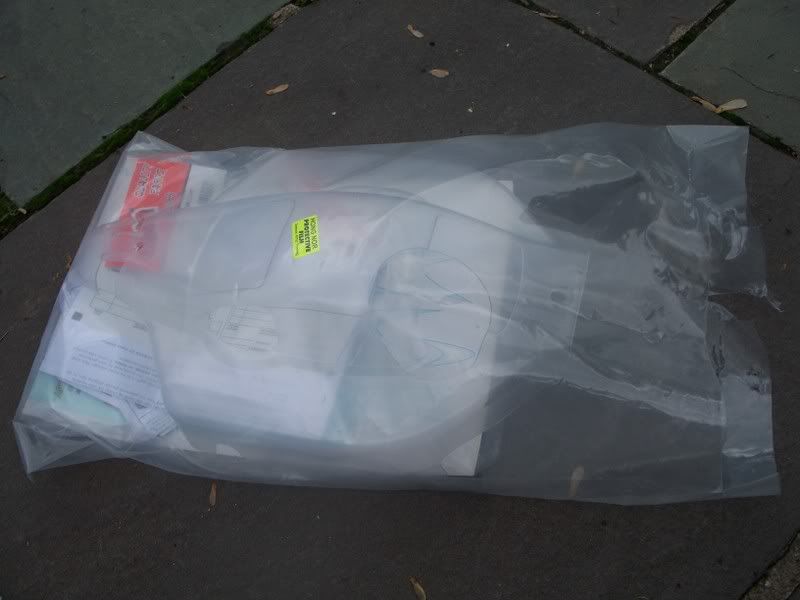 5.
Stock set of 8 MT Shocks
These came off my original TNX and were NEVER used. They are brand new and oil filled. Would be great a back up pair or to put on that truck your rebuilding.
$12 shipped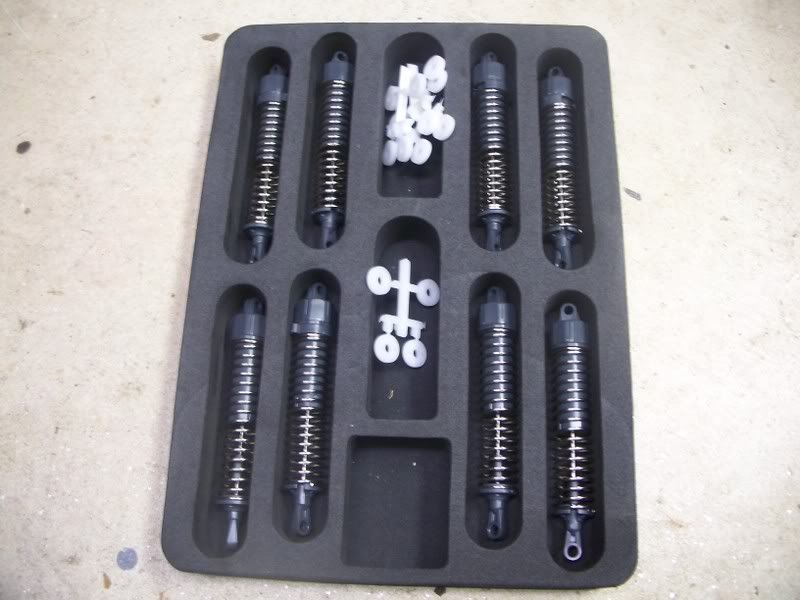 6.
(2) Hot Bodies Aluminum Shocks. Will fit T/E-Maxx or the rear of most Nitro / Electric ST's. They are threaded.
$5 shipped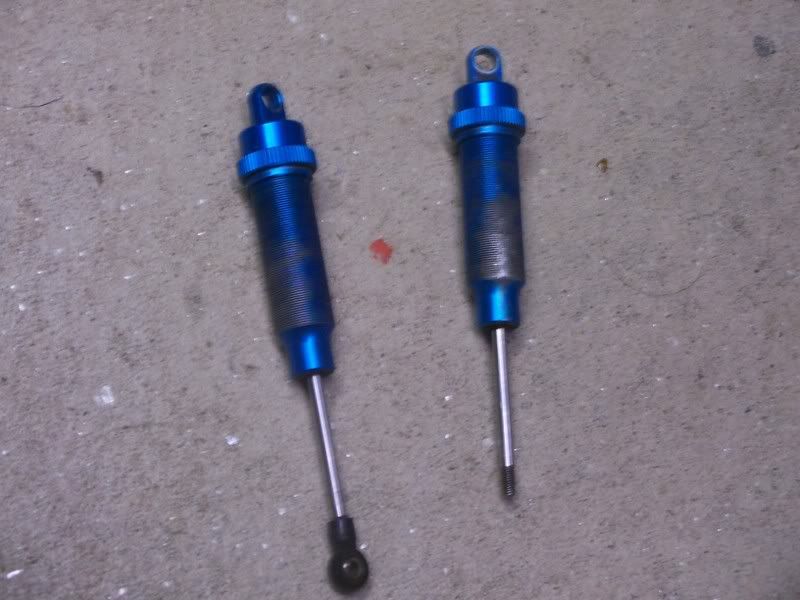 7.
Stock Mini LST ESC. Great shape w/ Mini Deans plug installed.
$20 shipped OBO
8.
Stadium Truck body. Good shape, great for a beater body. Originally off an RC10GT, but will fit most other trucks. Will be great for a test / bash body.
$15 shipped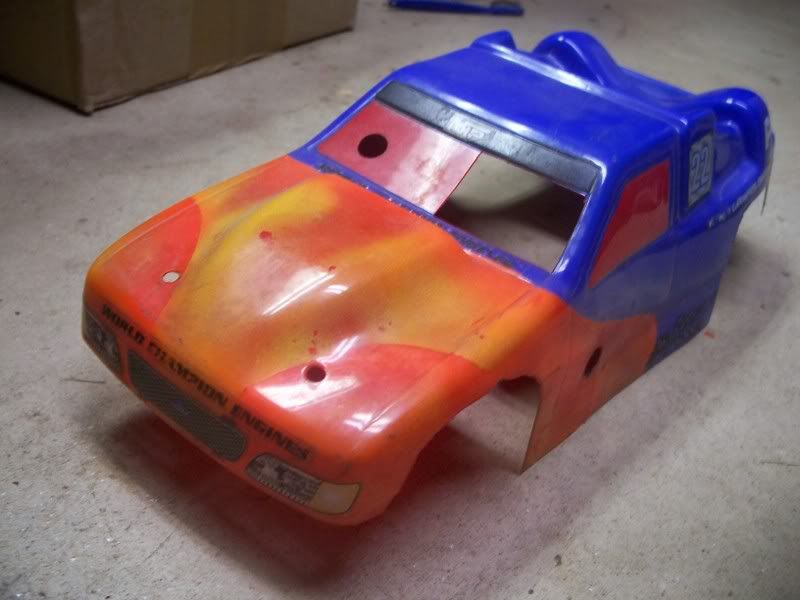 9.
Set of (4) MT size tires and wheels. These came off a TNX 3.0 and are in great shape. They will be cleaned before shippping, but have lots of tread left and are a sweet looking wheel.
$30 shipped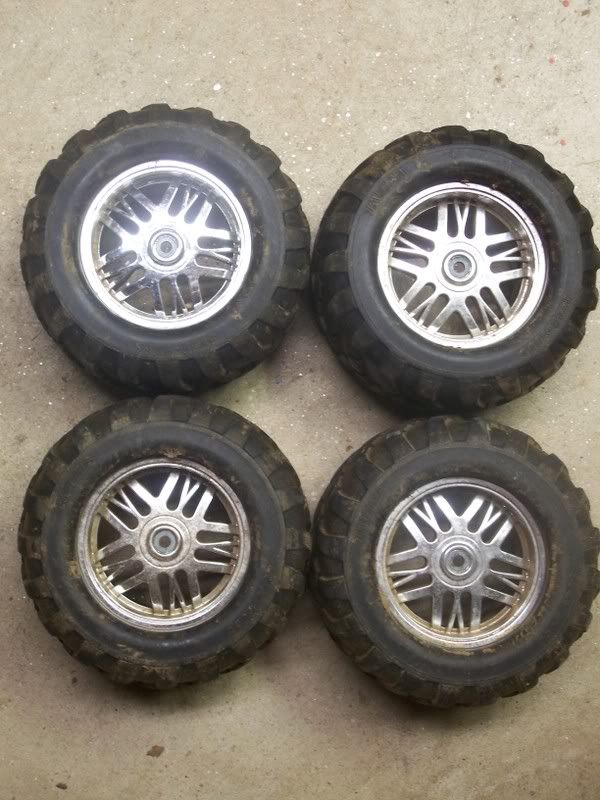 10.
JR XS3 FM Synthesized Radio. Great condition works perfect.
$75 shipped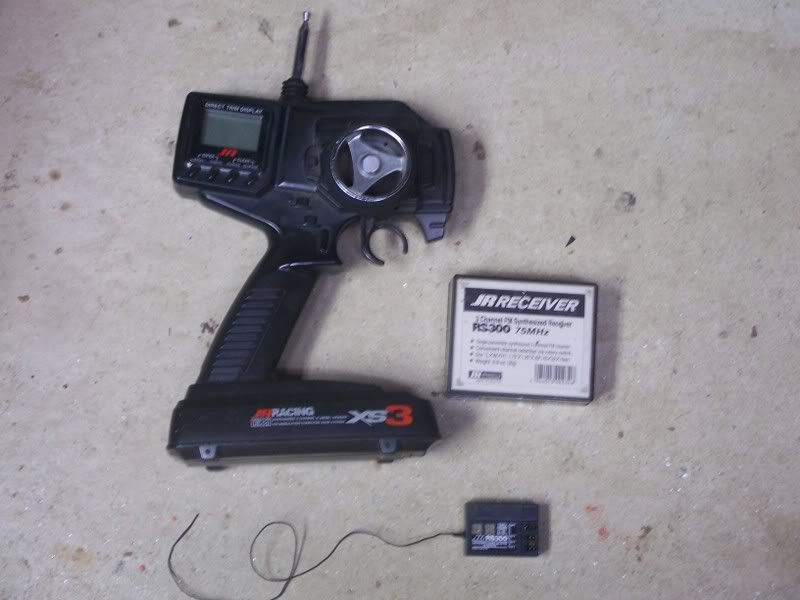 ---
Last edited by Nitro182; 06-04-2008 at

08:09 AM

.
05-28-2008, 11:58 PM
Tech Master
Join Date: Aug 2007
Posts: 1,086
---
any trades on the mlst esc, pm me.
05-29-2008, 07:48 AM
Tech Master
Join Date: Sep 2007
Location: VA
Posts: 1,608
---
I'll vouch for Nitro, he's a great guy and takes care of his gear. Buy his stuff!
05-29-2008, 08:43 AM
Tech Adept
---
PM sent Tyhodge.
Thanks Salteen
C'mon everyone this stuff needs to go ASAP!!!!!!!!!!!!!!!! MAKE ME OFFERS!
05-29-2008, 09:12 AM
Tech Adept
---
BUMP lets go guys
05-29-2008, 11:02 AM
Tech Adept
---
Bump!
05-29-2008, 09:50 PM
Tech Adept
---
Night bump
PM me with anything your interested in. All prices are negotiable, trades are welcome except for the Savage!!!
05-29-2008, 10:28 PM
Tech Adept
---
Last bump before bed
05-31-2008, 08:23 AM
Tech Adept
---
badump bump
06-02-2008, 09:56 AM
Tech Adept
---
BUMP !!!

Everything is negotiable.
06-04-2008, 08:07 AM
Tech Adept
---
Another bump

TNX shocks pending
Currently Active Users Viewing This Thread: 1
(0 members and 1 guests)
Posting Rules
You may not post new threads
You may not post replies
You may not post attachments
You may not edit your posts
---
HTML code is Off
---