FS/[email protected], ON: HPI RS4 3 Evo+ Nitro Onroad Remote Control Car
05-28-2008, 05:00 PM
FS/[email protected], ON: HPI RS4 3 Evo+ Nitro Onroad Remote Control Car
---
Thank you for looking! Please read the following...
1. Local deals PREFERRED! That means GTA. Scarborough, Richmond Hill, North York areas only. I will not drive downtown. I'll consider delivering depending on how far or meeting halfway or something. I will ship on buyers own expense.
2. CASH (local deals only) and money order ONLY if it is being shipped (will have to wait till it clears). NO alternatives.
3. PM is best but if you are in a hurry and you are local, text 4168800038. TEXT ONLY PLEASE! I do NOT listen to numbers that I don't know or that are unknown.
4. I am willing to trade. Specifically looking for HPI Hellfire.
5. Do not bother lowballing and if you do, you will be completely ignored.
What I have up for sale is a HPI RS4 3 Evo+. This car has had less than a quart of fuel ran through it (used only 20% Blue Thunder Nitro) and has been properly broken in and professionally tuned by 7 time Canadian Champ, Dino. This car has been mainly run at the track and a few times in front of my house. It has been babied and maintained properly. I will fully disassemble, clean and relube everything before it is sold. The R/C car will come with the following:
1. HPI RS4 4 Evo+
2. Cuda Body (has a crack in the front bumper from going up one of those pods in the turns at fastcats)
3. Upgraded fiber disk brake ($20 value)
4. Aftermarket suspension ($50 value) and original suspension
5. Brand new and original rubber and rims that came with the car
6. 2 sets of brand new rims ($20 dollar value)
7. 1 set of used foam tires
8. Brand new remote control that came with the Evo+ still in bubble wrap and reciever
9. HiTec High Torque front servo ($60 value) and stock rear servo
10. 2 extra HPI header-to-engine gaskets
11. Original box, manuals, warrenty and tools that came with the car
This car will not come with a roto-start since I have an older RS4 Evo that I will be using it on. It can be bought online or in a r/c store near you for anywhere from 30-50 dollars. You do NOT have to buy it from HPI. You can use any other brand as long as it has the same head. I upgraded the parts that needed the most attention. The factory disk brake was made of plastic. It faded after one use. Fiber will last a very long time depending on how you setup the car. The suspension was also not as responsive as I would of liked it to be so I upgraded it with aftermarket suspension. This is truly RTR (ready-to-run). There isn't anything else to do to the car to have fun with it. If you getting more serious, then you can get some parts for camber and toe adjustment (about $50). And I'll also teach you how to tune the engine according to the weather.
You need the following:
1. 12 AA Batteries
2. Roto-Start or alternative (you can get a pull start for about $25)
3. Certain screw drivers, allen keys and hex-keys that didn't come with the car for disassembling and cleaning
4. 20% Nitro Fuel (Do not use anything more than that. If the concentration levels get any higher and it's not properly tuned, you risk engine damage)
Here are some pictures: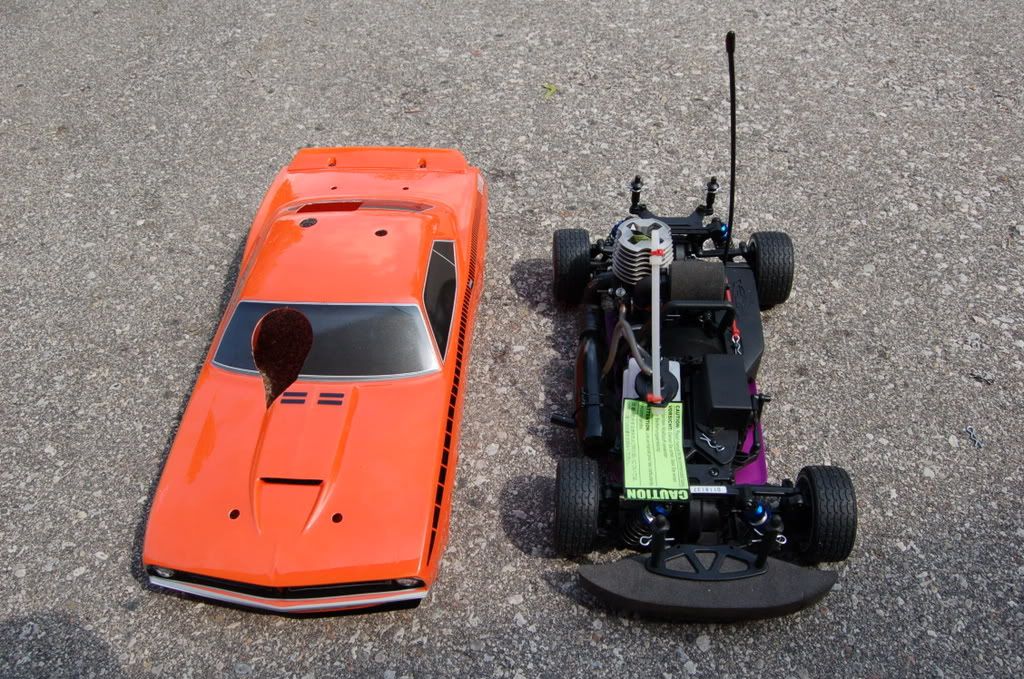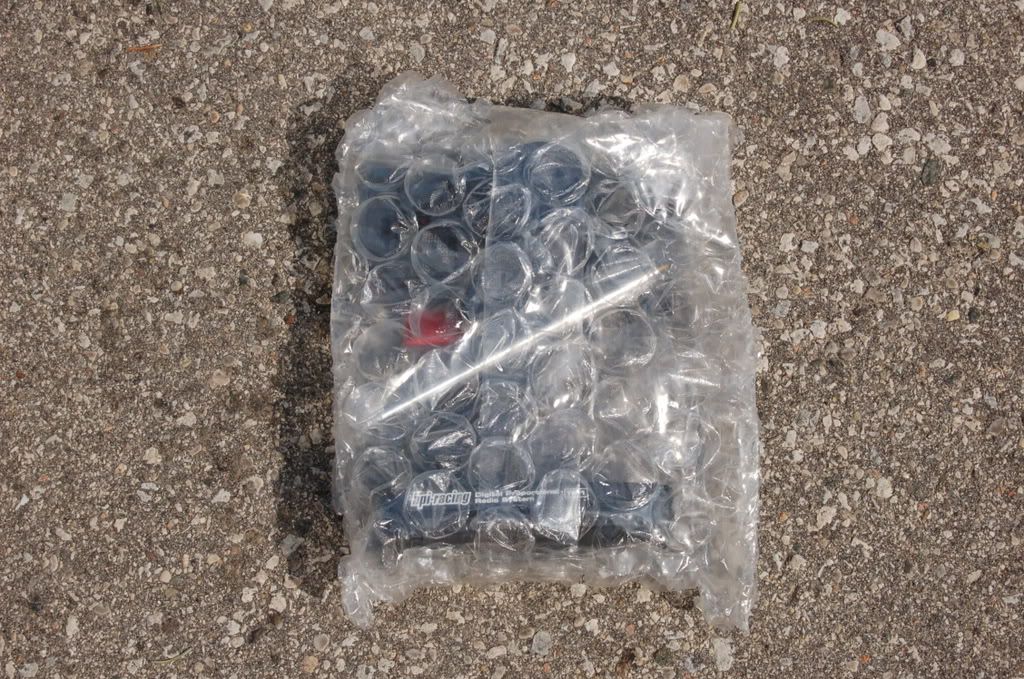 PRICE: $300
PM or TEXT ME at 4168800038 if you need questions answered or want to have a look at it. Thanks for looking.
[email protected]
05-30-2008, 02:36 AM
---
06-02-2008, 10:03 PM
---
Currently Active Users Viewing This Thread: 1
(0 members and 1 guests)
Posting Rules
You may not post new threads
You may not post replies
You may not post attachments
You may not edit your posts
---
HTML code is Off
---