1980s Futaba Fx10s(2 of them)! Vintage!
05-26-2008, 02:59 PM
1980s Futaba Fx10s(2 of them)! Vintage!
---
I have two Futaba FX10 for sale. I though i did have them sold but something came up.
Selling because I am too scared to drive them and could use the money too.
One is a roller and the other is almost ready to run.
Roller has front alum. shocks, harder platic arms and shock tower, metal bumper brace. The brace will protect the front from breaking as easily. All the roller needs is speed control, radio, and receiver.
Almost ready to run is 100% restored. It has a BRAND NEW chassis that HASNT be used once. All it would need is a radio and receiver.
Spares
There is almost one whole car in spares alone.
PACKAGE DEAL (paypal only)
includeds two cars
two attack radios
all spares
original box (if wanted. It will increase shipping cost because of its size)
Price: 120$ plus 20$ for shipping
will take offers or trades
i really need alum front bulks for my maxx
I would rather not seperate the cars yet.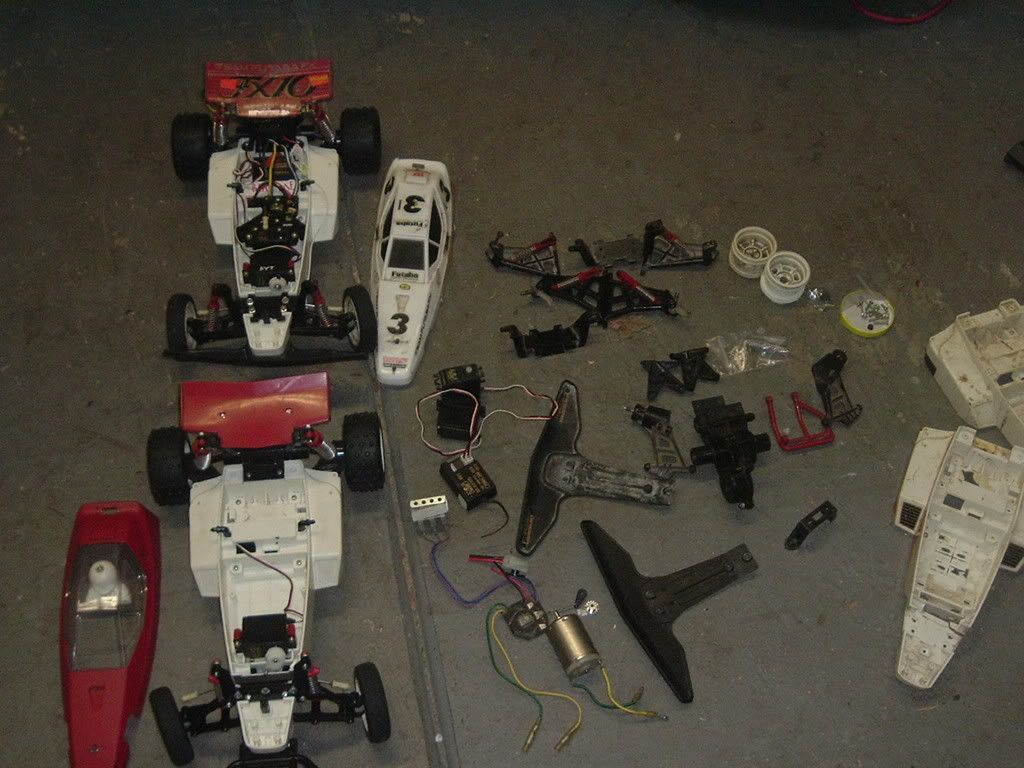 more pictures here
http://s190.photobucket.com/albums/z...r/fx10%20sale/
05-26-2008, 03:04 PM
---
will also trade for mlst(1) hop ups or brushless system
05-26-2008, 05:18 PM
---
really want these come.
will included a roller lunch box for 35$ more
http://i190.photobucket.com/albums/z...le/sale003.jpg
http://i190.photobucket.com/albums/z...le/sale004.jpg
05-26-2008, 09:12 PM
---
ttt
05-27-2008, 08:20 PM
---
ttt
05-27-2008, 11:30 PM
---
ttt will bargain
05-28-2008, 03:42 PM
---
ttt
anyone? make an offer
05-30-2008, 12:53 PM
---
ttt
06-01-2008, 12:01 AM
Currently Active Users Viewing This Thread: 1
(0 members and 1 guests)
Posting Rules
You may not post new threads
You may not post replies
You may not post attachments
You may not edit your posts
---
HTML code is Off
---