Losi 8T ROLLER
05-26-2008, 09:48 AM
Tech Regular
Losi 8T ROLLER
---
I have my Losi 8T ROLLER up for sale. The truck has under 2 gallons ran through it, comes with aluminum servo saver top, aluminum rear diff inserts, aluminum servo tray stiffener, CVD condoms. I will include the losi hump pack battery and the losi aluminum top plate and the extra rear hinge pin braces. Also comes with a set of Panther Gaters 38 series with one race on them and a set of Proline LPR crime Fighters that are still good for practice. I will include the Losi clutch set-up. it has Max-life shoes on it and i have some extra A-arms with it too. I also will include the pipe with it that is in the picture. The body is in good shape, I only used it 2 times so there are no cracks on it. $400 shipped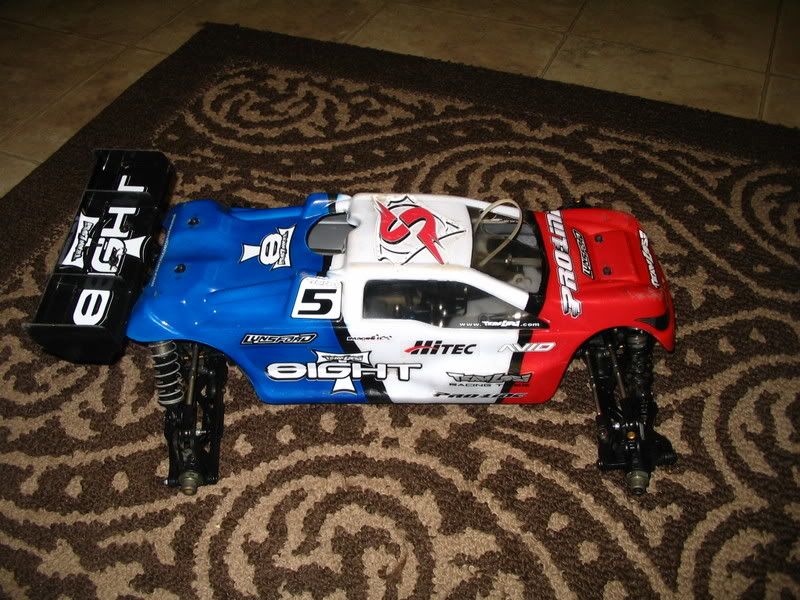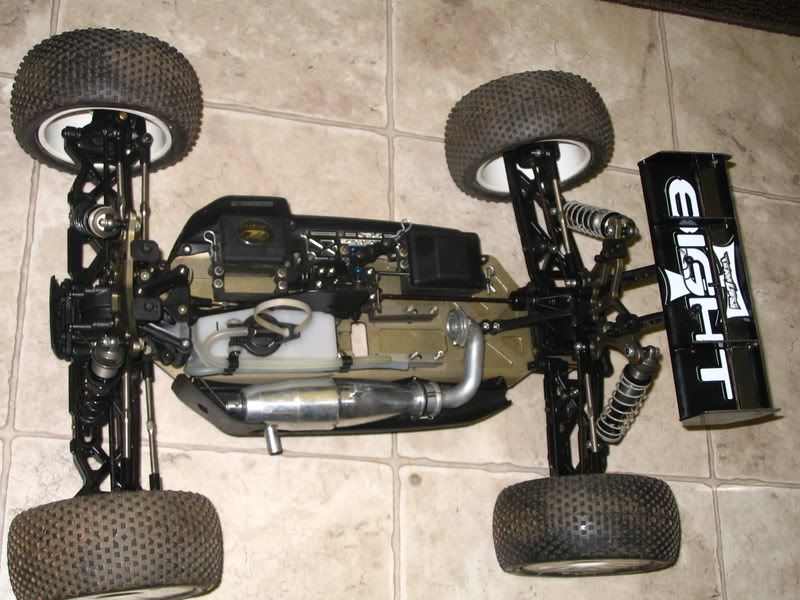 05-26-2008, 11:03 AM
Tech Regular
---
pm back
05-26-2008, 01:34 PM
Tech Regular
---
TTT
05-26-2008, 05:21 PM
Tech Fanatic
Join Date: Aug 2007
Posts: 794
---
I have seen this guys trucks and they are clean. Bump for good seller
05-26-2008, 07:01 PM
Tech Regular
---
gracias
05-26-2008, 08:32 PM
Tech Regular
---
I should have mentioned no trades
just cash
05-27-2008, 12:59 PM
Tech Regular
---
bump bump
05-27-2008, 01:12 PM
---
Any Pics of the bottom of the chassis?
05-27-2008, 01:21 PM
Tech Regular
---
yup i have some, i thought i posted a picture of it. I will post a picture of it in a few hours when i get home from work.
05-27-2008, 02:37 PM
---
Good deal. Looking forward to seeing them.
05-27-2008, 04:52 PM
Tech Regular
---
05-27-2008, 05:24 PM
---
ygpm
05-28-2008, 10:20 AM
Tech Regular
---
Truggy Sold
Currently Active Users Viewing This Thread: 1
(0 members and 1 guests)
Posting Rules
You may not post new threads
You may not post replies
You may not post attachments
You may not edit your posts
---
HTML code is Off
---