Hot Bodies L:ightning Buggy Parts Lot
05-24-2008, 05:23 PM
Tech Elite
Hot Bodies L:ightning Buggy Parts Lot
---
I have a Hot bodies Lightning Buggy for Parts. Just about everything is there except for the diffs, fuel tank and radio tray.
Some of the parts that are included are:
Front and Rear Shock Towers
Chassis and Mud Guards
Chassis Braces
Front and Rear Arms
Front and Rear Swaybars
Stock body
Pro-Line Crimefighters on OFNA Rims
Steering Assembly
Front Bumper
Front shocks (Not Pictured)
and much more
*If there is a specific part that you are looking for pm me and i will let you know if I have it.
$100 shipped OBO or trade for ???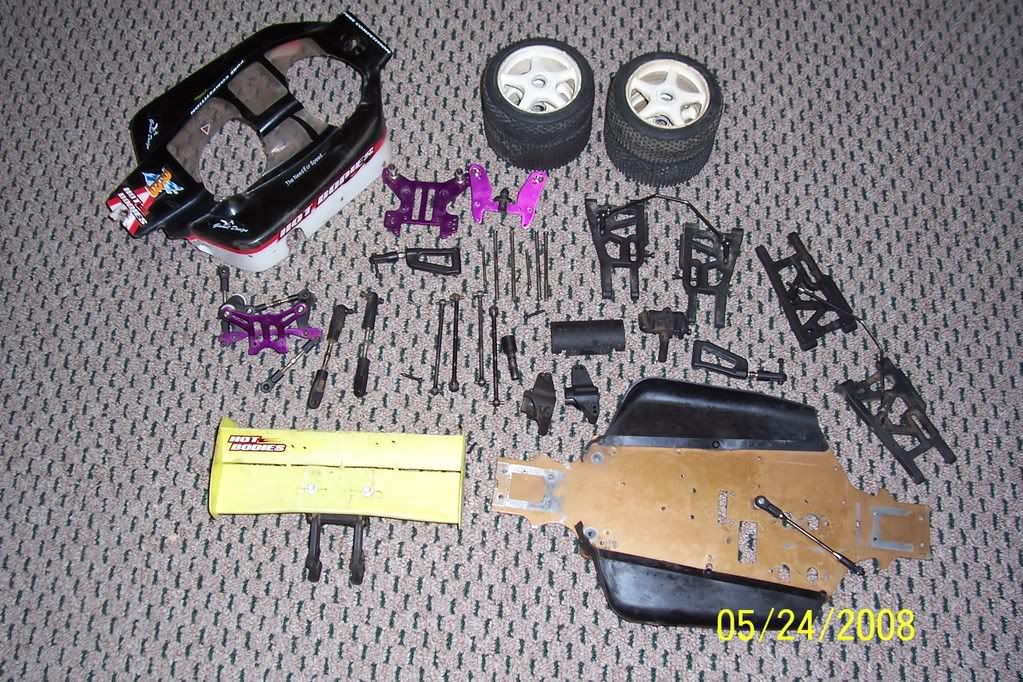 05-25-2008, 12:07 PM
Tech Elite
---
$85 shipped for everything!

For $100 shipped I can throw in 3 servos (2 Traxxas 2055's and an Airtronics 94156 MG)
05-26-2008, 05:35 PM
Tech Elite
---
BUMP
05-27-2008, 08:09 AM
Tech Elite
---
BUMP
Currently Active Users Viewing This Thread: 1
(0 members and 1 guests)
Posting Rules
You may not post new threads
You may not post replies
You may not post attachments
You may not edit your posts
---
HTML code is Off
---