Like New Kyosho Inferno GT
05-19-2008, 12:55 AM
Tech Master
Like New Kyosho Inferno GT
---
I bought this car about 2 months ago and broke in it properly it was a pain but the engine runs very smooth, it has 10 tanks through it and comes with original box and electronics, radio and a blitz 1600 hump pack that has only been charged once, Also I put a RMV Turbo air filter on it that is included with 6 or 7 extra air filters,this car is like new, Also come with the aston martin body the front has 2 small cracks from running the body so low also have the ferrari body that never has been mounted it's brand new, The car is RTR. I payed $450.00 shipped from BMI Hobbies, I will sell it for $350.00 SHIPPED 2-3 Day Priority Mail. Any questions please ask. I will post the pic of the ferrari body and stock radio if needed. I ran the os 8 plug and 20% trinity monster fuel.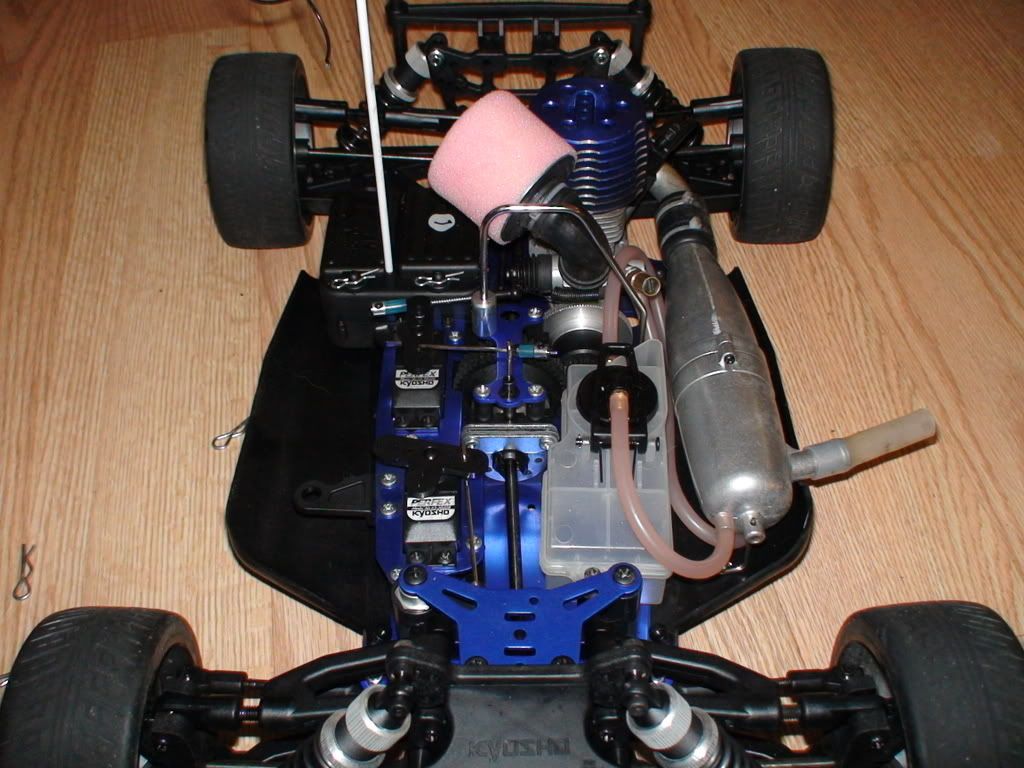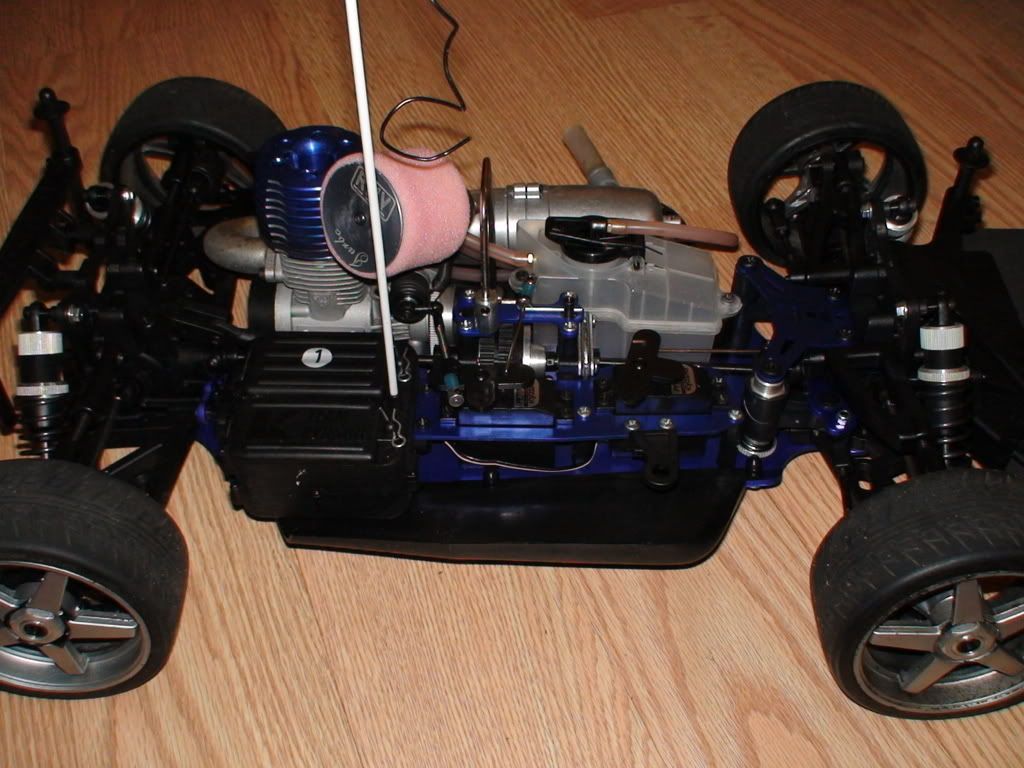 05-19-2008, 04:33 PM
Tech Master
---
Bump
05-20-2008, 01:39 PM
Tech Master
---
TTT
05-21-2008, 10:11 PM
Tech Master
---
One more bump. I do not sell junk and this thing has had ONLY 10 tanks through it, It's dirty in the pics but I can clean it up before shipping. If it does not sell soon I will just keep it no big deal. It is a very big fun car to drive. And it's RTR.
05-22-2008, 04:00 PM
Tech Master
---
05-22-2008, 06:55 PM
Suspended
Join Date: Mar 2008
Location: NORTH CAROLINA
Posts: 397
---
WILL YOU TAKE ANY TRADES
05-22-2008, 08:43 PM
Tech Master
05-23-2008, 08:12 PM
Tech Master
---
Here's the other body that goes with it brand new never mounted.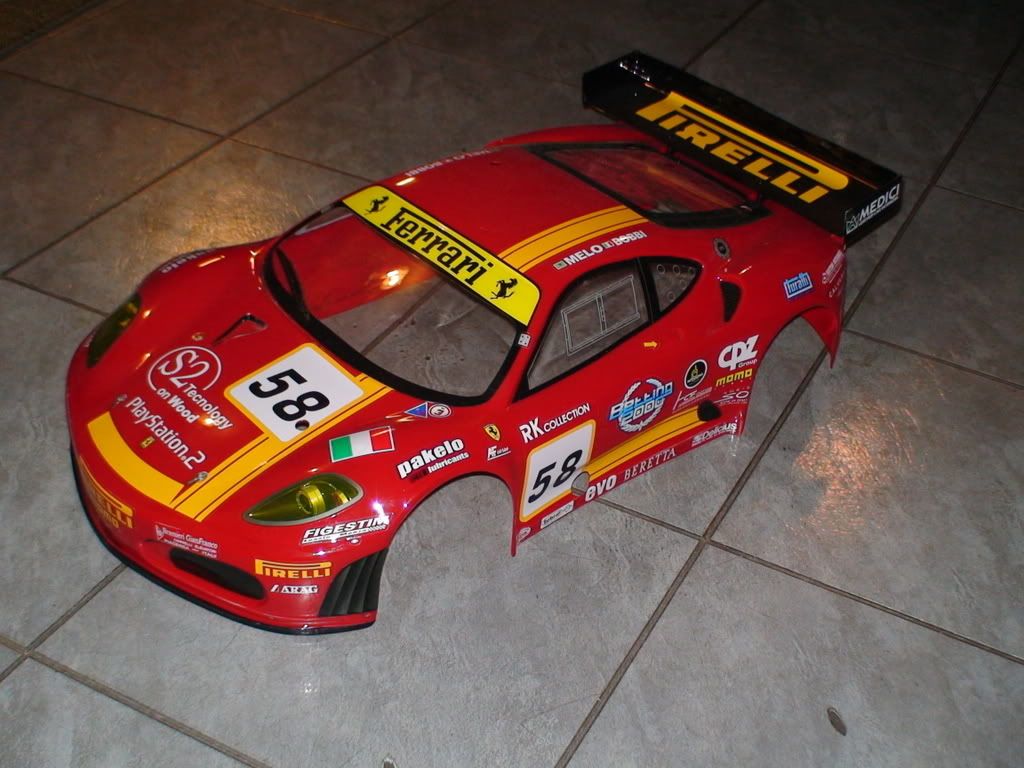 05-23-2008, 08:49 PM
Tech Master
---
$290.00 shipped bottom dollar, it will cost me around $35-$40 to ship it.
05-23-2008, 09:53 PM
Tech Fanatic
Join Date: Jun 2007
Posts: 818
---
e-mail sent!
05-24-2008, 03:53 AM
Tech Master
05-24-2008, 11:47 AM
Tech Master
---
Currently Active Users Viewing This Thread: 1
(0 members and 1 guests)
Posting Rules
You may not post new threads
You may not post replies
You may not post attachments
You may not edit your posts
---
HTML code is Off
---