** Spektrum pro reciver,Lipo batts, GTX,Motors**
04-30-2008, 06:23 PM
** Spektrum pro reciver,Lipo batts, GTX,Motors**
---
Bought brand new last week, spektrum pro series reciver. Ran a total of 15 minutes, still has the protective coating on the top. 70.00 shipped.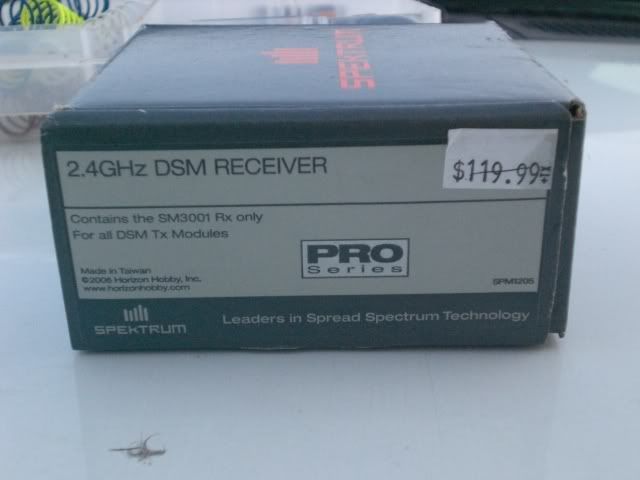 JR 8450 high speed servo. This servo is crazy fast. Looks and works great asking 40.00 shipped.
Trinity Li-pro 4500 battery. only ran a handfull of times, strong- fast pack. only asking 45.00 shipped.
Novak GTX. Brand new wires and deans plug. Set-up switch is missing but the end of a pen or your hex works perfect for set-up. This is every bit as good as one with a set-up switch. asking 40.00 shipped.
Mod motors: Eurotek tuned Trinity shock. I have 2 of these. one 13X2 and one 15X2 and they both RIP!. Only broken in and used 1 race day at the track, cant even tell they are used. Asking 25.00 shipped each.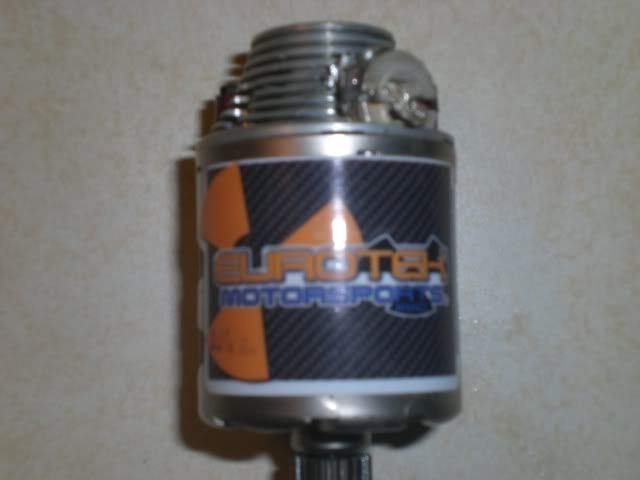 The rare purple endbell stocker. Perfect condition, only a handfull of runs, strong stock. asking 10.00 shipped.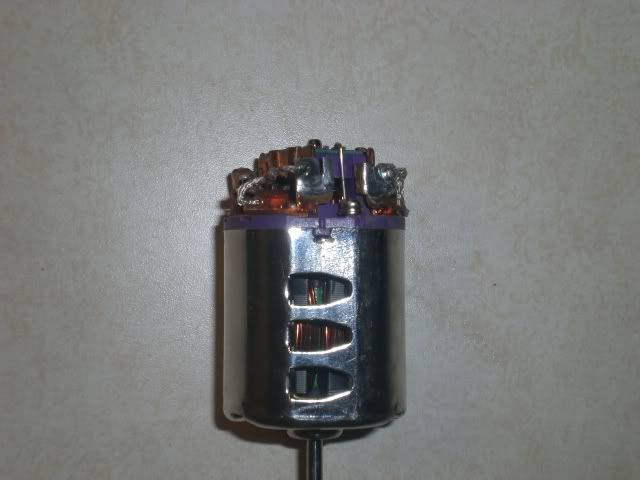 04-30-2008, 06:34 PM
Tech Addict
Join Date: Dec 2007
Posts: 739
---
i will take the lipo lmk how to pay thanks
04-30-2008, 07:43 PM
Suspended
Join Date: Apr 2008
Posts: 37
---
is the lipo still for sale? lmk thnx
05-01-2008, 04:43 AM
---
bump
05-01-2008, 04:47 AM
Tech Master
Join Date: Feb 2008
Posts: 1,441
---
you have a pm
05-01-2008, 07:09 AM
Tech Adept
Join Date: Apr 2008
Posts: 152
BUmp
---
Bump, He's a great painter to. Ask him about his ebay store!
05-01-2008, 03:53 PM
---
GTX and motors still available, the rest is sold. 20.00 for the mods, 35 for the gtx.
05-01-2008, 05:41 PM
Tech Master
Join Date: Jul 2006
Location: Grande Prairie AB Canada
Posts: 1,312
---
pm on gtx.
Currently Active Users Viewing This Thread: 1
(0 members and 1 guests)
Posting Rules
You may not post new threads
You may not post replies
You may not post attachments
You may not edit your posts
---
HTML code is Off
---