Charger System FS 2 Pitbulls and Hobbico PS
02-03-2007, 11:39 AM
Tech Regular
Join Date: Jun 2002
Location: Aurora, Ontario CANADA
Posts: 496
Charger System FS 2 Pitbulls and Hobbico PS
---
Hi There -
Time to hang up the RC thing. Well, actually I hung it up a while ago but was reluctant to sell of the chargers and PS "just in case". Well, I don't think that time will come again anytime soon as much fun as it was.
So here is what I have. It's a complete charger system, which consists of 2 CE Pitbulls re-cased with black cases. THESE are NOT X2s! I bought the cases directly from CE some time back.
The two Pitbulls have been recased and rewired as you can see for the pics. There are not adapters to worry about coming out from the back, the all-black wires have been soldered directly to the charger, although you could easily remove them and re-install the adapters (which I do have - see photos - one has been cut) if you really wanted to. There are a few scratches on the black cases but nothing a small sticker couldn't fix. You can also see I made some adapters for the alligator clips so that you could safely charge Deans plugs batteries and not worry about the clips slipping off. I also made an adapter so you could connect the chargers to a car battery or someone else's power supply.
Connecting the chargers together to the power supply is a custom-made "octopus" using Trinity banana plugs and slot car wire and Deans plugs. A nice clean system that you could connect other items to.
The Hobbico power supply is pretty normal, other than I shortened the main wire and installed a cooling fan near the back. The wire was shortened because at the track I went to they had lots of power bars nearby and I didn't need the extra length.
So take a look at the photos to see a neat charging system that will get a beginner or a seasoned pro off and running.
ASKING $175 USD OBO PLUS SHIPPING
Send questions to
[email protected]
I am located in Canada and have sent to the USA many times.
Thanks for looking, and have a great day!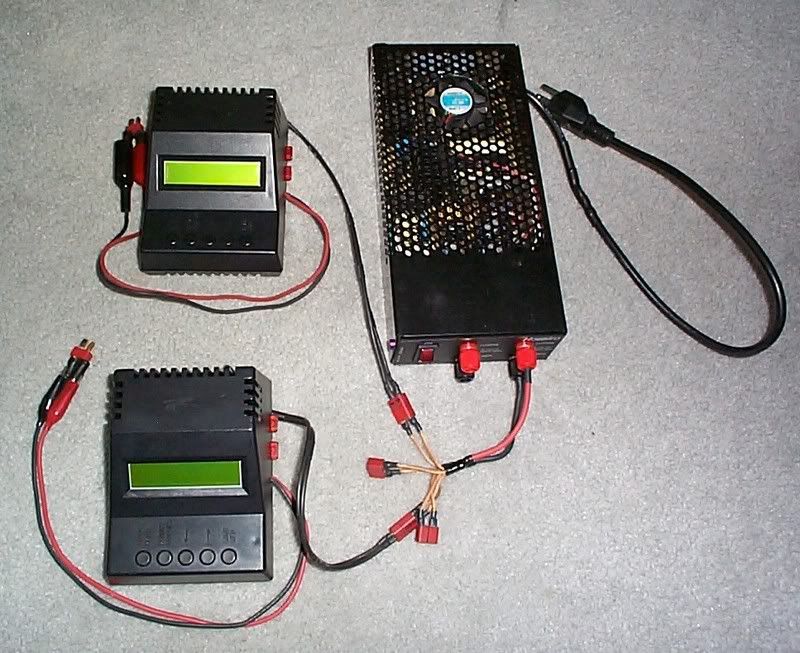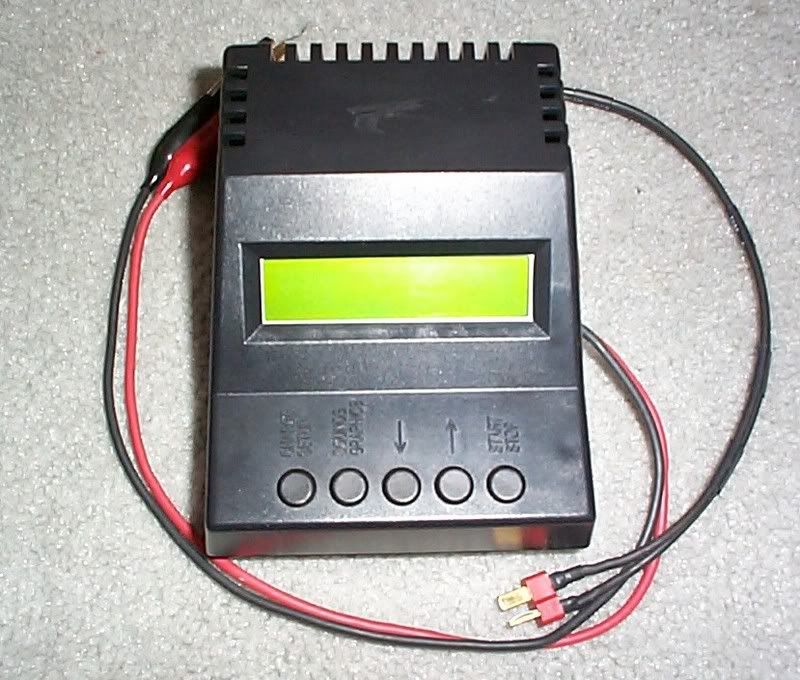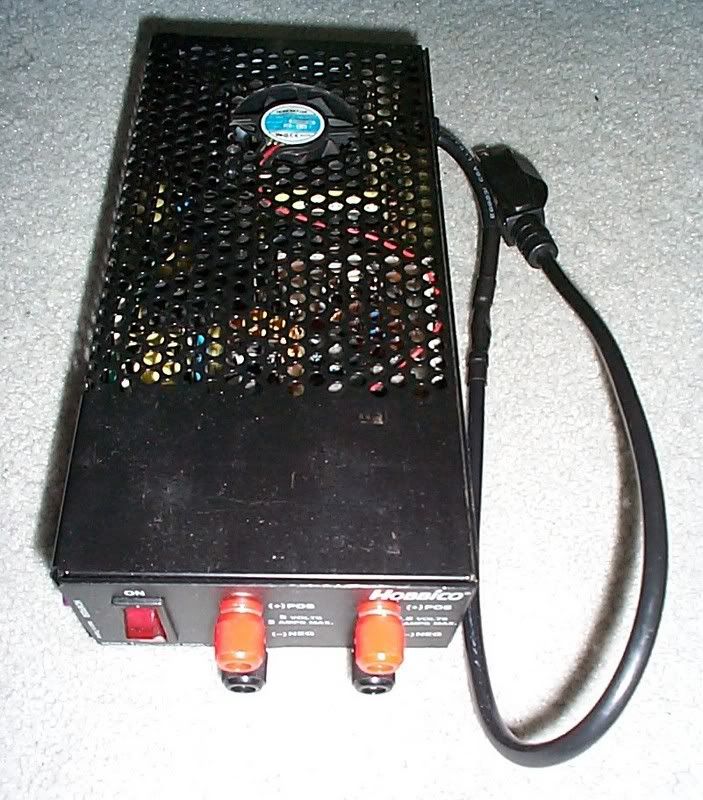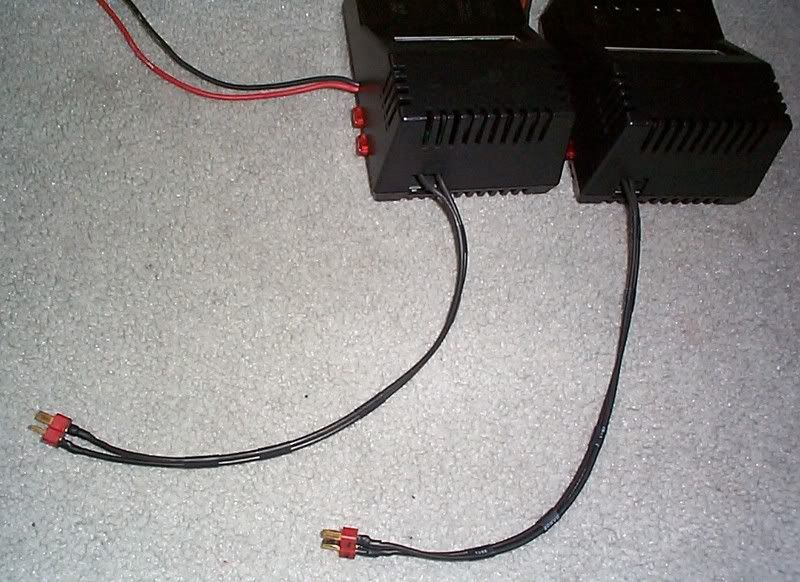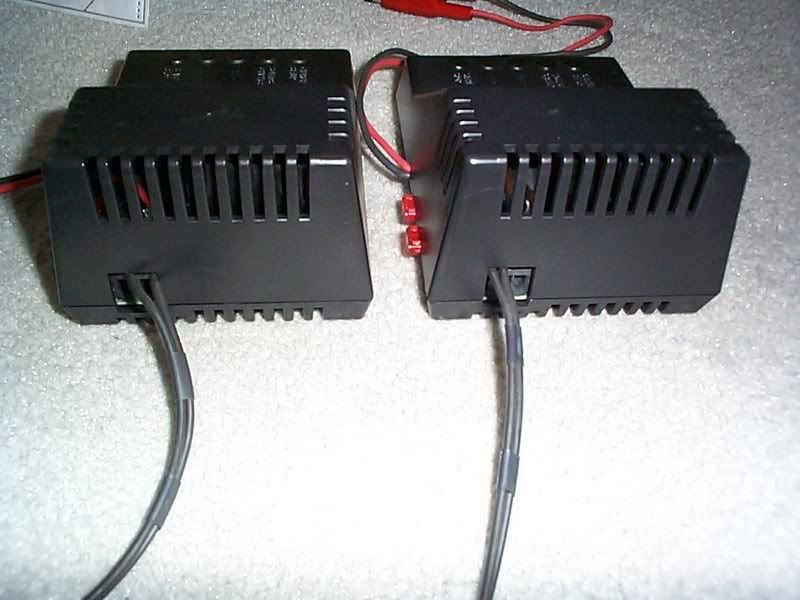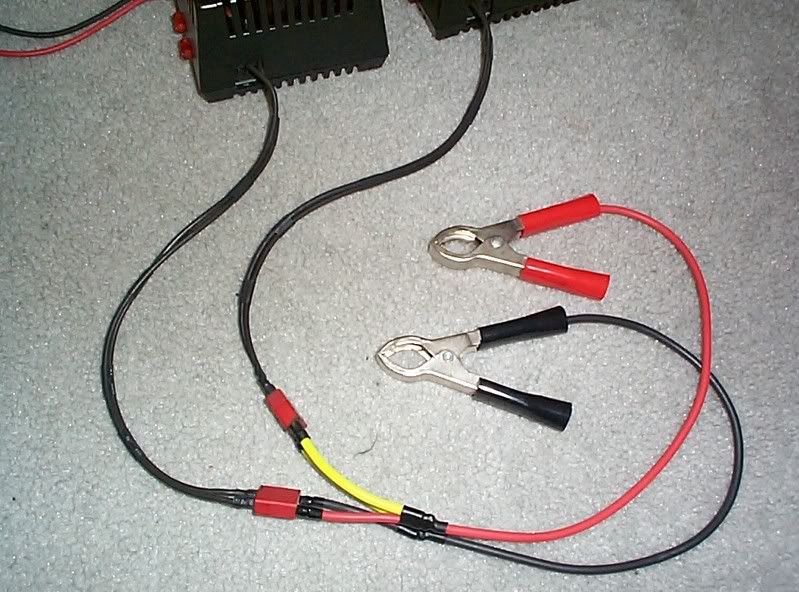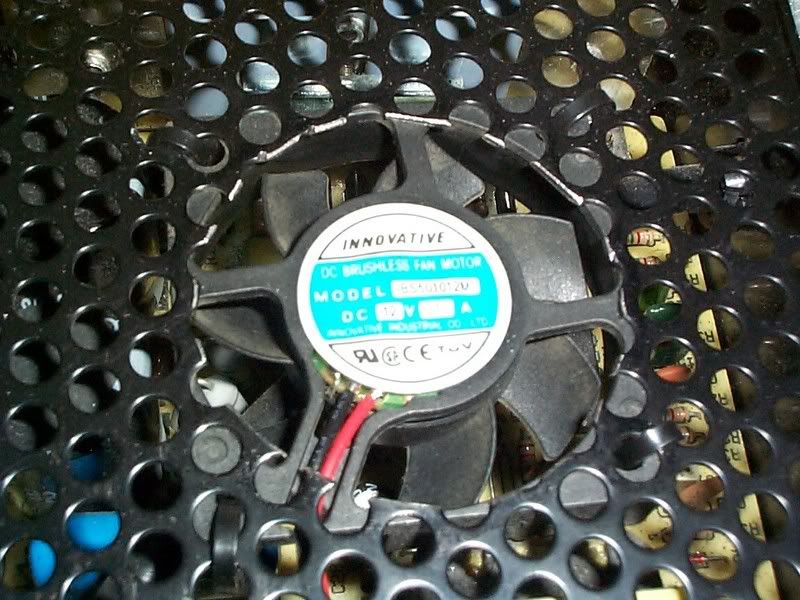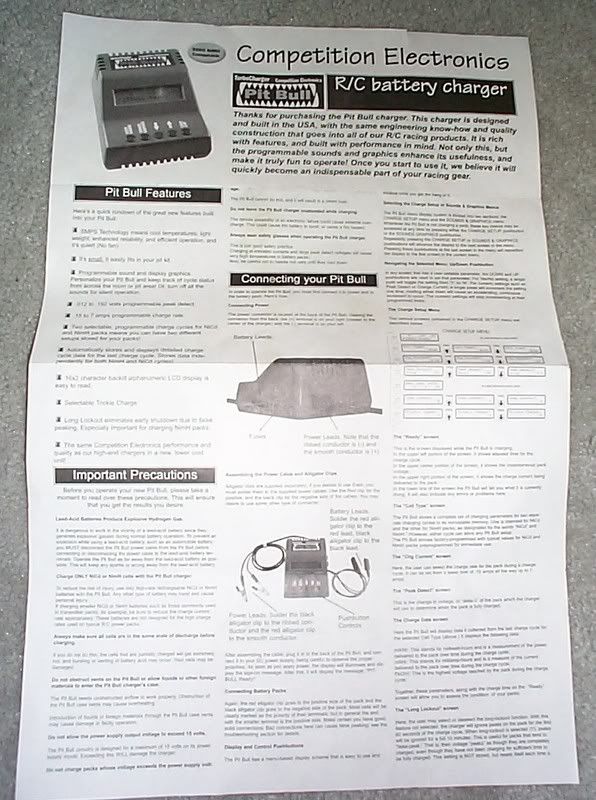 Currently Active Users Viewing This Thread: 1
(0 members and 1 guests)
Posting Rules
You may not post new threads
You may not post replies
You may not post attachments
You may not edit your posts
---
HTML code is Off
---