EOI: Tamiya Evo IV MS, Spektrum, Brushless and More!
07-12-2006, 05:51 AM
EOI: Tamiya Evo IV MS, Spektrum, Brushless and More!
---
I am retiring for rc as its costing to much and I need money to fund another hobby.
These items are EOI and will only sell if I get the right price as im in no hurry.
Tamiya TB Evo IV MS barely used, still in top condition although I did bend the front damper stay at last weeks meet but its still holding up fine, always cleaned and rebuilt after every meet and very well looked after. Bottom of the chassis is barely scratched and still looks brand new. Comes with full steel screws through out the chassis with about 150 spare screws, clear blue diff covers, 414 body posts so shells can be interchangeable with a 415, 2 spool diffs (costed $50 each) 1 1way, A few sets of tires, 1 set of Sorex 36ís mounted on sorex dish rims, 1 set of eleggi foamies, 1 set of yokomo drift radials and 2 tires mounted on speedmind rims with chrome lip. Still have original box and manual. Has a few little spares like shaft, Front knuckles, and out drives. Also have a few miscellaneous items like damper oil, silicone diff lube, shims, 2 silvercans and 1 sports tuned and a few sets of deans which will be included with the chassis.
Selling for $380aud obo
Novak Super Sports brushless esc (not SS+) with ss5800 motor which also is in great condition with deans.
Selling for $200aud
Almost brand new Spektrum DX2 with both Spektrum servos (Z270 which is unused and Z590 which has been used about 3 times but has broken mounts as a result of not using washes also have a aftermarket Kimbrough servo saver) still on its 1st batteries and was only bought brand new a little over a week ago and used a maximum 5 times.
Selling for $200
Sold! Pending Payment
4 shells which i might include with the chassis all used some in better condition then others, Infinity G35, Yokomo 180sx, FD rx7 and s13 Silvia.
3 GP 3300 2 in great shape not sure what there taking on 1 shorted out and needs to be resolded 1 cell looks dead but other 5 look fine and 1 monster metal that doesnít want to charge.
Selling for $30aud
Sold! Pending Payment
2 chargers, 1 Ansmann acs 67 dc and 1 Ansmann ACS 67P+.
Selling both for $50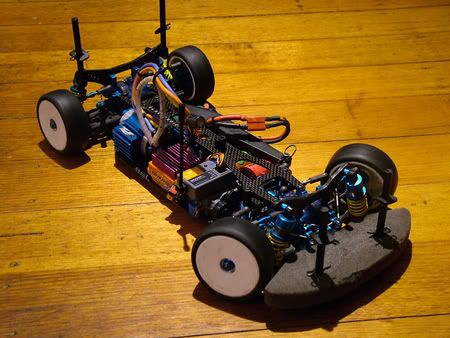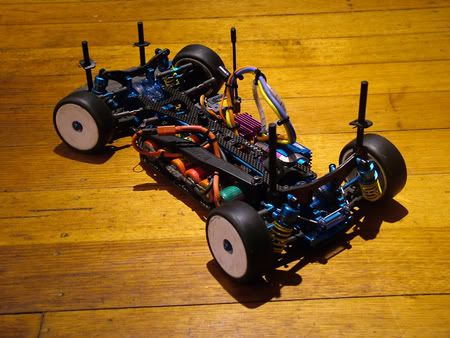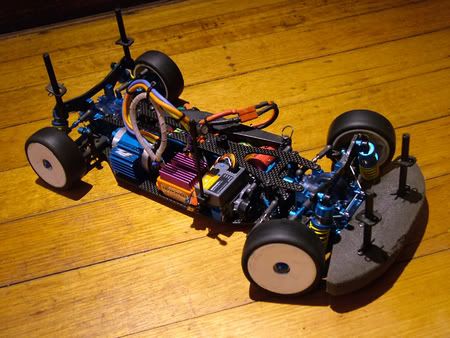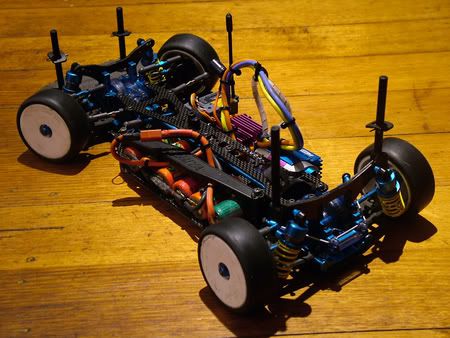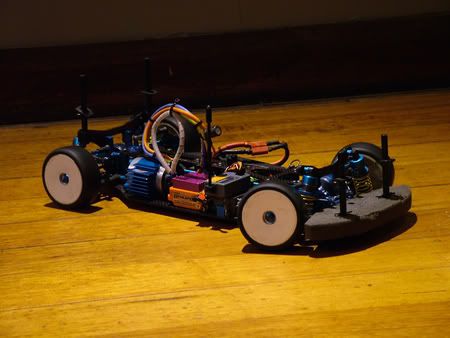 ---
Last edited by *sil80*; 08-02-2006 at

02:25 AM

.
07-12-2006, 08:57 AM
Tech Adept
Join Date: Apr 2006
Location: Burien
Posts: 121
---
no asking price? is this where everyone puts up what they are willing to pay?
07-12-2006, 03:06 PM
---
if your genuinely interested pm me a offer
07-13-2006, 01:00 AM
07-14-2006, 04:49 AM
---
TTT
07-14-2006, 05:28 AM
---
Im willing to seperate now so taking offers on everything!
Get in before it goes on Ebay.
07-14-2006, 02:36 PM
Tech Apprentice
Join Date: Jun 2006
Posts: 91
---
how much you looking to get for the brushless setup?
07-15-2006, 03:16 AM
---
All PMs Replied
07-17-2006, 03:36 PM
---
PMs Replyed.
BUMP!
07-18-2006, 05:33 AM
---
Now have prices
07-26-2006, 03:39 AM
---
Bump!
Havenít checked the forums lately, as I took it for a drive and have been pretty reluctant to sell. All PMís replied.
07-31-2006, 09:41 PM
---
Update!
08-02-2006, 02:25 AM
---
Brushless back up for sale!
Currently Active Users Viewing This Thread: 1
(0 members and 1 guests)
Posting Rules
You may not post new threads
You may not post replies
You may not post attachments
You may not edit your posts
---
HTML code is Off
---