Epic 1 designs
03-28-2013, 10:22 AM
---
My first themed paint job for Ryan Spencer...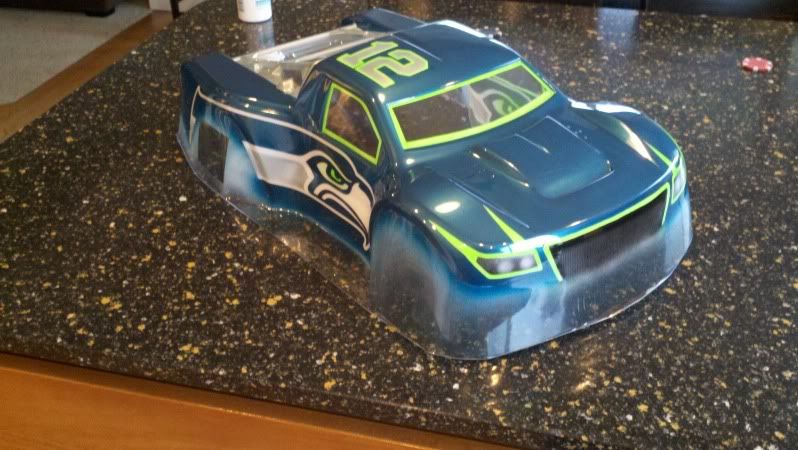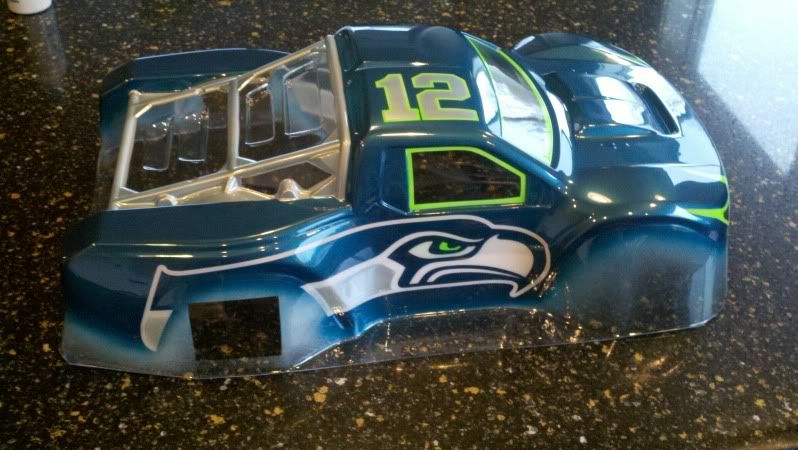 03-29-2013, 07:06 AM
Tech Master
Join Date: Sep 2010
Location: Rochelle, IL
Posts: 1,471
---
Nice work, Looks Fast!!
04-02-2013, 10:14 AM
---
William Weiderman
04-02-2013, 10:16 AM
---
I had someone ask so I'll just answer on here. Everything is paint and its all freehand drawn and cut (except Seahawks logo's and #12 and the little dots/carbon look)
---
Last edited by H3RESQ; 04-02-2013 at

10:54 AM

.
04-02-2013, 10:53 AM
04-02-2013, 04:17 PM
Tech Master
Join Date: Jul 2010
Location: Conn / Mass
Posts: 1,845
---
Hate the Seahawks. Love their colors and logos though. Sherman can suck a donkey nut.

...paint job well done! Carbon fiber would have been fitting seeing how they have it on their helmet.
04-02-2013, 05:10 PM
---
Careful now, I am a lifelong Washington boy. Seahawks rock, and yes there uniforms do as well. Oh, how football can get the blood flowing. I wish your team a great season and hope there only loss is to the Hawks in the Superbowl.
Ya, I almost did the "carbon" look on it but there helmets actually have a little different shape than carbon. So, last minute I decided not to. Look close, it actually has little points at the bottom of there "carbon like" pattern. I might be doing another one for Ryan in "away" colors and I will see if my vinyle guy can make me a proper stencil.
04-07-2013, 07:58 PM
---
Harley Yoshi
04-16-2013, 08:44 AM
04-17-2013, 12:11 PM
04-17-2013, 12:26 PM
Tech Addict
Join Date: Apr 2012
Location: Punxsutawney, Pa
Posts: 568
04-19-2013, 11:22 AM
---
Casey Stowe
Andrew Tuck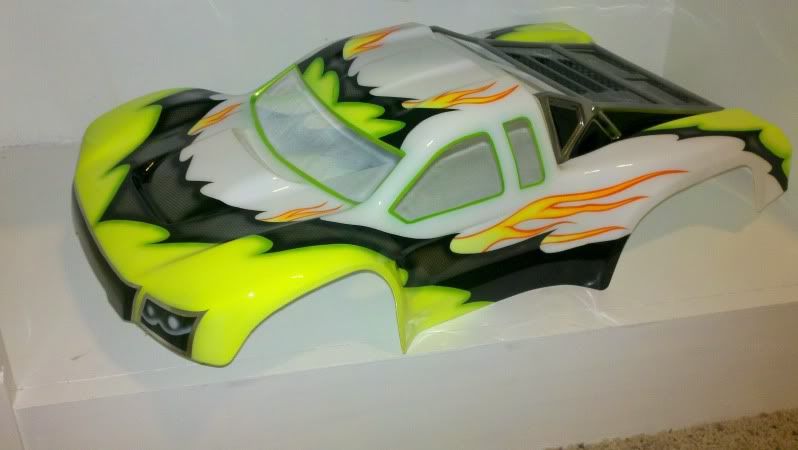 04-24-2013, 06:07 PM
04-24-2013, 07:58 PM