Rikter Skins and Graphics
08-03-2009, 07:36 PM
Rikter Skins and Graphics
---
Hey guys, got a new thread started, the Radio Control and Mainstream sites are up and going now. Any questions, I'll be here to answer them. Thanks
08-03-2009, 07:52 PM
Tech Master
Join Date: Jan 2009
Location: Sioux city, IA
Posts: 1,838
---
Do you not do skins for Airtronics M-11 radio?
09-03-2009, 02:06 PM
---
Fresh one for Scott Jakes
09-22-2009, 08:03 PM
---
Updates to the site, new designs and skin products out this week.
09-25-2009, 11:26 AM
10-06-2009, 10:31 PM
---
Traxxas TQ, Spektrum DX 2.0, JR XS3 Radio Skins
10-11-2009, 04:47 PM
---
New logos sheets available for yall.
We now have "Racer" logo sheets available for you to represent up to 5 of your sponsors! Custom name logos included in the sheet.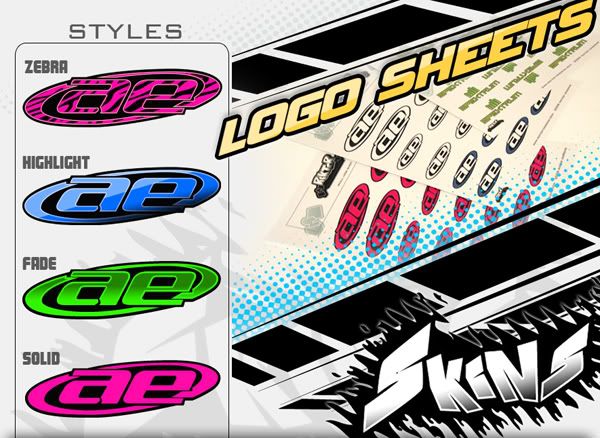 10-19-2009, 03:40 PM
---
Some new JConcepts Slash and SC10 skins.
01-12-2010, 04:29 PM
---
Hey guys, just wanted to update yall that the new site is up and available for placing orders.

We also have had a lot of interest in the Disney "Cars" Slash skins. They are not on the site yet but you can contact us here for them.
02-09-2010, 01:07 PM
---
Hey guys,

We have some new bodies, radios and designs up on the web site. We just added the Hot Bodies Ve8 and the HPI Blitz, a couple others also so check it all out. We also have a deal this month for free shipping on purchases over 35.00
02-15-2010, 09:16 PM
Tech Addict
Join Date: Feb 2006
Posts: 734
---
Hey Jarrod. Sent you an email.
02-18-2010, 10:18 AM
---
Hey guys, heres a peep at the new HPI Blitz skins.
02-18-2010, 11:26 AM
Tech Master
Join Date: May 2007
Posts: 1,269
---
Picked up my skins today for my Dx3r. Thanks again man awesome work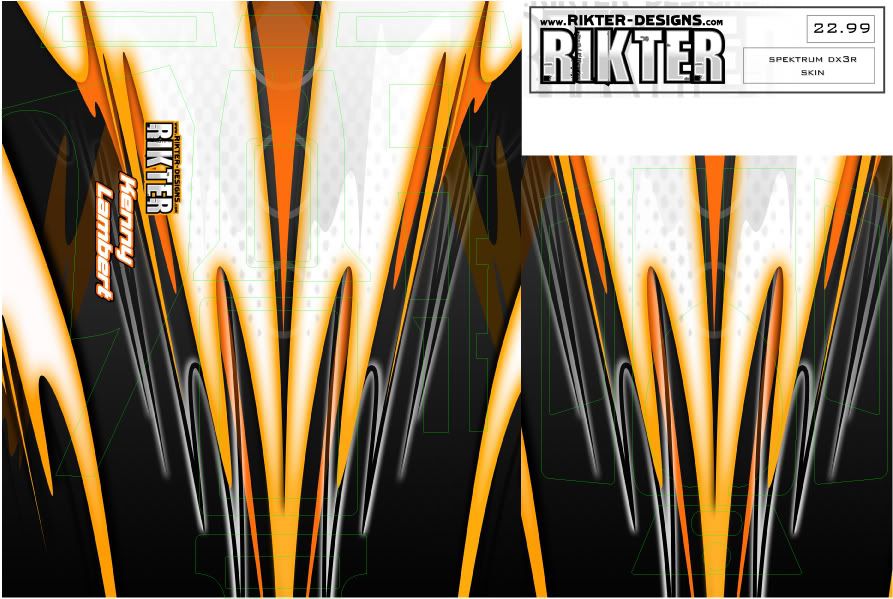 02-18-2010, 11:59 AM
Tech Addict
Join Date: Feb 2006
Posts: 734
---
Sick, can't wait to see mine.
02-18-2010, 05:39 PM
Tech Master
Join Date: May 2007
Posts: 1,269
---
Skins all mounted up. Looks sick thanks again