Vintage Kyosho 300ZX NEW - Worth?
03-06-2012, 04:35 PM
Tech Master
Join Date: Oct 2002
Location: Irving, Tx
Posts: 1,253
Vintage Kyosho 300ZX NEW - Worth?
---
I sell alot of rc equipment but rarely come across anything vintage. I recently had a friend bring this to me questioning it's worth.
It is all original. The car was built and put back into the box. The body was never painted or electronics ever installed. The wiper style speedo and, spoilers, stickers, etc are all still in the original bags and the body was left untrimmed. Anyhow can you guys look at these pics and maybe post up what this thing may be worth? If any of you are interested in it feel free to throw out some offers to. I think he would part with it for the right price. Not that he knows what it is worth or anything but he gets rid of nothing.. Thanks.
.
Please click te thumbnail for the bigger picture.
.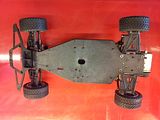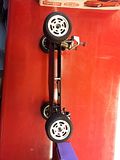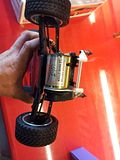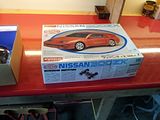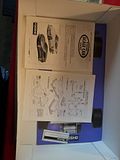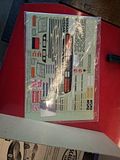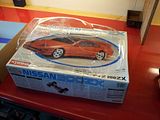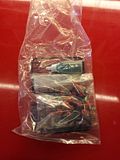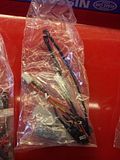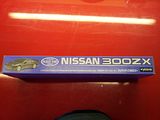 03-07-2012, 12:36 PM
Tech Master
Join Date: Oct 2002
Location: Irving, Tx
Posts: 1,253
---
OK well does anybody know of any vintage sites for kyosho that I can ask on?
03-08-2012, 06:33 AM
Tech Rookie
Join Date: Mar 2012
Location: Korea
Posts: 13
---
wow.. I own a 300zx tt... i want this!
03-08-2012, 10:12 AM
Tech Adept
Join Date: Dec 2008
Posts: 102
My Two Cents
---
I own a 300zx and looked all over for 1/10 scale body to paint like my real car to display at shows. I found one on ebay years ago and paid 89 dollars with shipping and there were no decals,wings or original box. If you posted your for sale link on nissan Z32na fourm you would get the guys in a bidding war and see what happens. I had my car painted and put on a tricked out TC3 in my office, great conversation starter. I am not in the car show thing anymore but I think you would get a better price from a target group of guys and girls on the 300zx fourm. Hope this helps, with the right group you should get at least 200.00 because the original box,decals and body are the money items the car is just an old Kyosho 1/10 scale.
Currently Active Users Viewing This Thread: 1
(0 members and 1 guests)
Posting Rules
You may not post new threads
You may not post replies
You may not post attachments
You may not edit your posts
---
HTML code is Off
---