1/5th scale stock car
04-10-2012, 07:25 AM
Tech Regular
Join Date: Aug 2006
Location: New Hampshire
Posts: 257
---
From looking at the pictures and knowing the width is only a couple of inches. I think it could work. Wheelbase wise it would be a bit longer. But would still be willing to try it. Unless someone is going to make some sort of oval car body for it in the near future. Like a Nascar style body, or a Dirt Latemodel. I think that would be cool.
04-20-2012, 07:46 AM
Tech Regular
Join Date: Jun 2006
Location: none
Posts: 292
---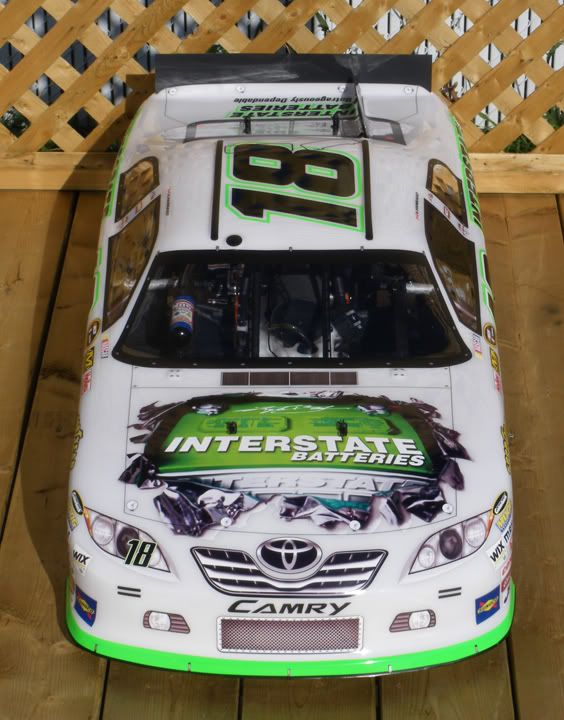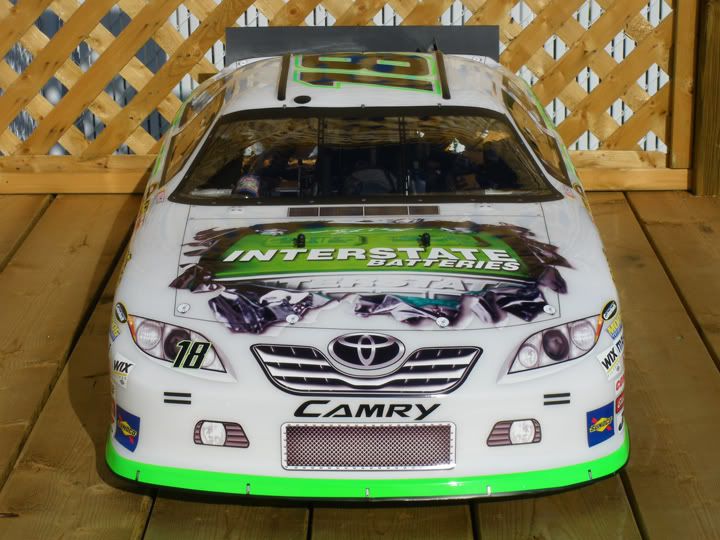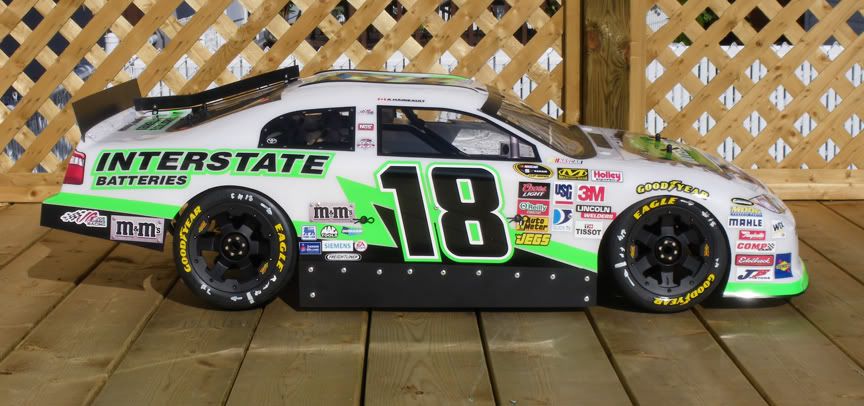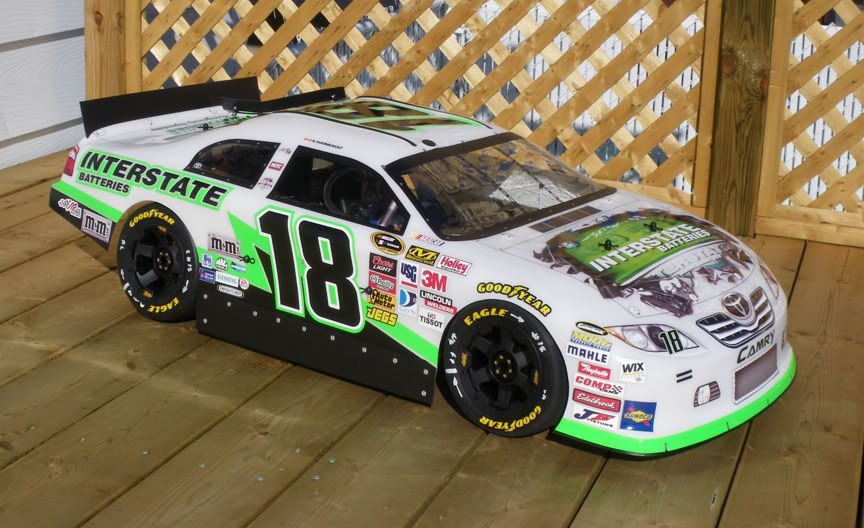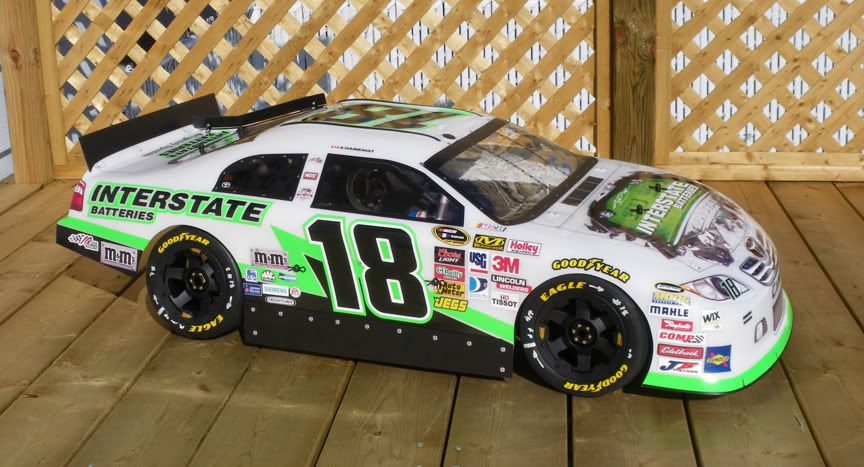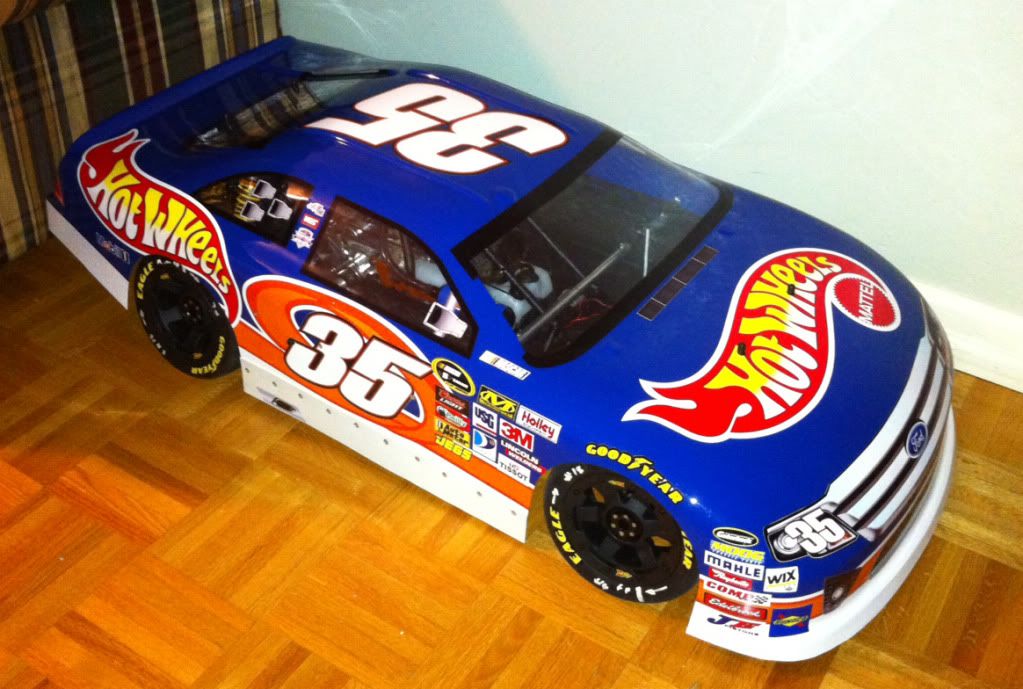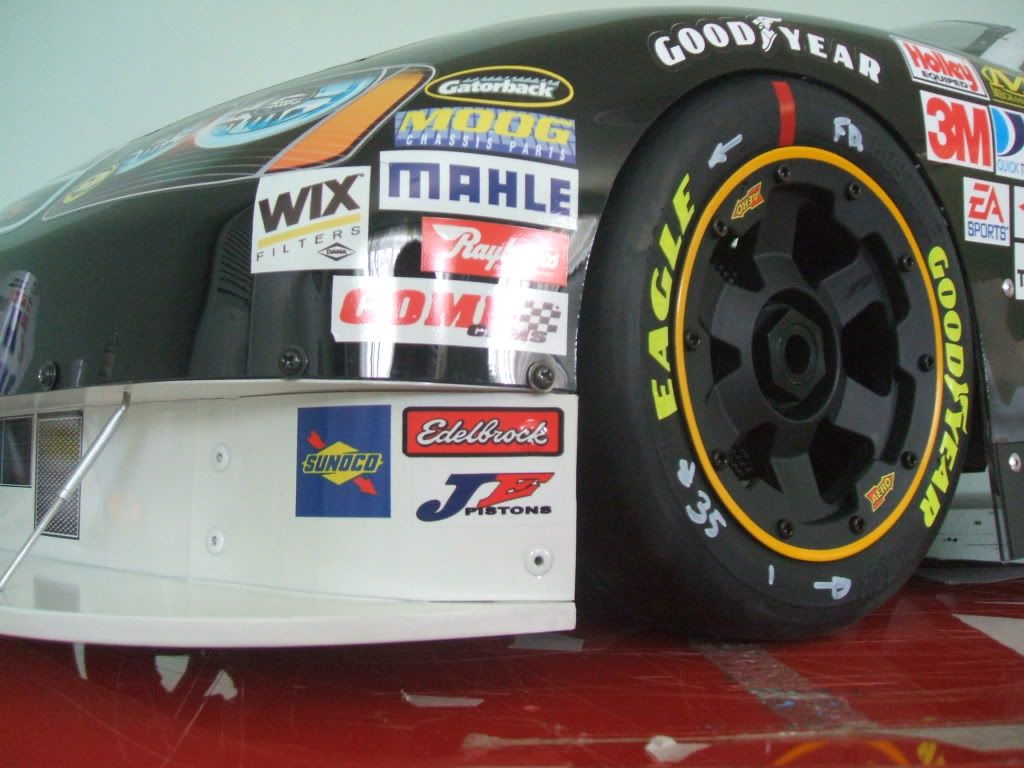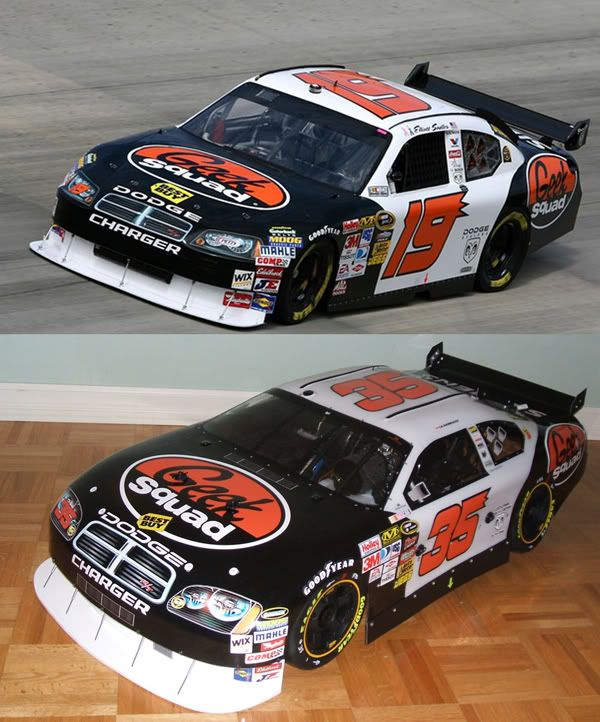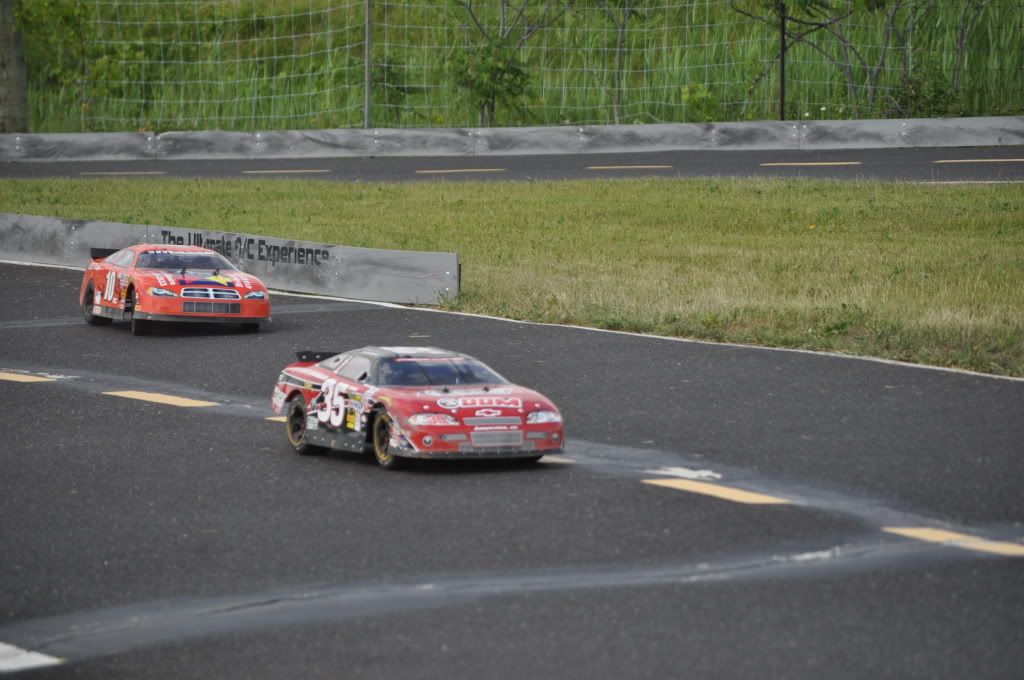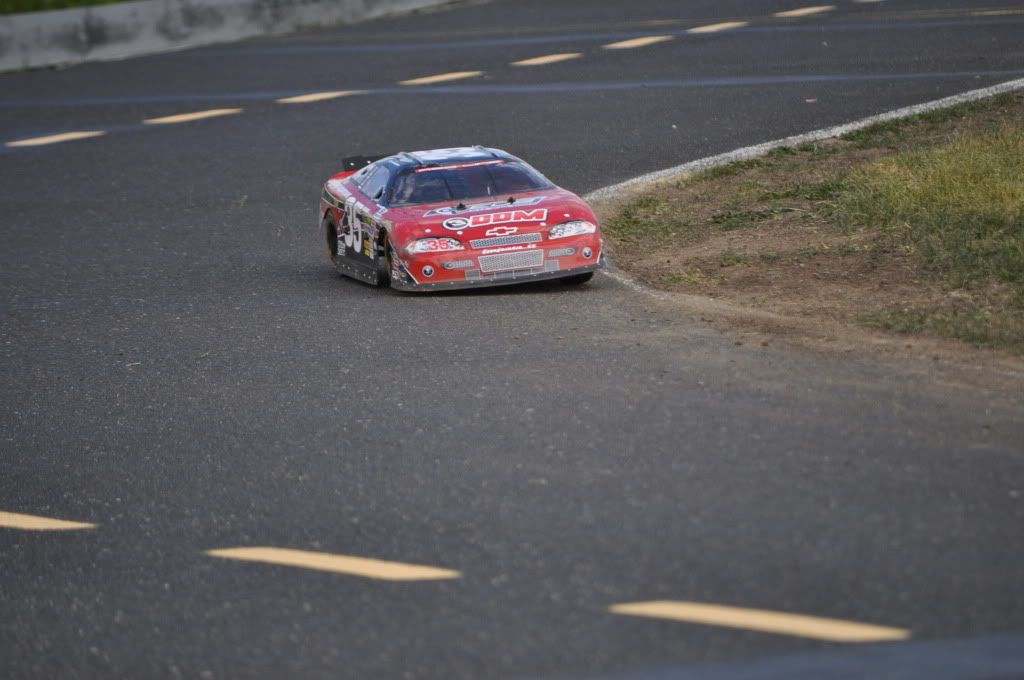 ---
Last edited by big-al; 04-20-2012 at

07:58 AM

.
04-21-2012, 03:39 PM
Tech Adept
Join Date: Nov 2011
Location: Wiltshire, England
Posts: 158
---
With those, do you start it, and then put the body on, or is it an electric starter?
04-22-2012, 03:54 PM
Tech Adept
Join Date: Jun 2011
Location: melbourne, australia
Posts: 163
---
nice work big-al

any chance of you posting some pics with the body off??

it would be nice to get some clear pics of how your body mounts are set up.
to get an idea of how high the body is mounted in relation to the chassis


cheers
a
06-30-2013, 12:31 AM
Tech Rookie
Join Date: Jun 2013
Posts: 1
Couple Questions
---
Where would I get the body, where would I get those tires, where would I get the decals, about how much would it all cost, and does this project work with a baja 5b or 5t? This looks absolutely awesome and was looking for another style of racing for my baja. And would this body work with my OBR 30.5cc reedcase with 3- speed transmission? Don't want to start sinking money into a project that wont fit on the car i already have.
08-19-2014, 12:44 PM
Tech Adept
Join Date: Oct 2011
Posts: 116
---
Speechless...big-al those are stunning!
08-21-2014, 11:41 AM
Tech Adept
Join Date: Apr 2003
Location: Southern California
Posts: 246
---
The bodies and paint schemes look great, are you making these bodies. I don't have a 1.5 scale but if I did that would be how I would want it to be.
08-22-2014, 11:05 AM
Tech Master
Join Date: Jul 2003
Location: indpls,ind
Posts: 1,508
---
09-27-2014, 08:17 PM
Tech Regular
Join Date: Aug 2006
Location: New Hampshire
Posts: 257
---
Air bubbles or not I'd still buy them They looked cool. Its a shame Big-Al doesn't make them anymore.
11-02-2014, 02:02 PM
Tech Master
Join Date: Jul 2003
Location: indpls,ind
Posts: 1,508
12-19-2014, 07:04 PM
Tech Initiate
Join Date: Jan 2011
Location: Warrior, Al
Posts: 48
---
nice paint jobs
Currently Active Users Viewing This Thread: 1
(0 members and 1 guests)
Posting Rules
You may not post new threads
You may not post replies
You may not post attachments
You may not edit your posts
---
HTML code is Off
---