Xbox 360 Wireless N Adaptor
07-24-2014, 05:06 PM
Xbox 360 Wireless N Adaptor
---
For sale is my used XboX360 Wireless N Adaptor. Adult owned, got a XboX One so don't need any more. Got it new for Christmas of 2013. Will ship to your door for 30$. Pay- Pal only, lower 48 states.
With increased speed, range and wireless security features, the Wireless N Networking Adapter is your fastest connection to Xbox Live. Seamlessly download or stream HD movies, TV episodes, and games from Xbox Live marketplace in full 1080p and 5.1 surround sound from anywhere in the house. Compatible with a/b/g/n networks, the compact design fits easily onto the back of your console or offers the flexibility of off-board placement.
Designed for versatility and ease, the Wireless Networking Adapter 'N' enhances your Xbox 360 experience in the digital home, seamlessly synchronizing with the Xbox 360 system with the newest Wireless N standard. Wireless N offers increased speed, coverage and reliability and can easily stream media-intensive applications such as 'Games on Demand', HD movies, videos and music to your Xbox 360 system from Xbox LIVEŽ or your Media Center PC.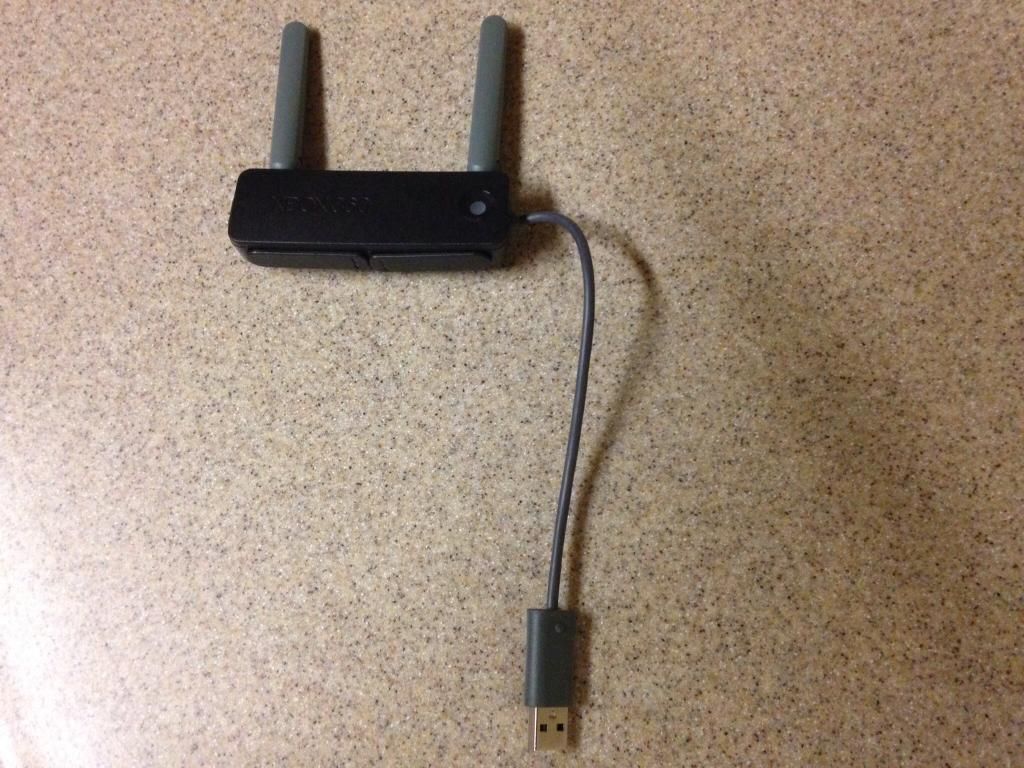 ---
Last edited by mattie696; 08-02-2014 at

08:13 PM

.
07-25-2014, 02:32 PM
---
Bump
07-28-2014, 05:22 AM
---
Bump
07-30-2014, 08:18 AM
---
Hump Day, Bump Day.
07-30-2014, 03:46 PM
---
Send a PM of what you got.
08-01-2014, 10:52 PM
---
Bump
08-02-2014, 08:13 PM
---
Price Drop
08-12-2014, 06:31 AM
---
bump
08-17-2014, 08:13 PM
---
Bump open for trades
08-19-2014, 12:24 PM
---
bump
08-21-2014, 07:17 PM
---
bump
08-26-2014, 08:47 PM
---
bump
08-31-2014, 09:45 PM
---
Bump will trade for servos.
Currently Active Users Viewing This Thread: 1
(0 members and 1 guests)
Posting Rules
You may not post new threads
You may not post replies
You may not post attachments
You may not edit your posts
---
HTML code is Off
---