Ibenez RX 6string Guitar.
12-24-2008, 04:55 PM
Ibenez RX 6string Guitar.
---
250.00 plus shipping from Michigan.
Excellent condition Ibenez RX 6 string guitar. in 9.5/10 conditon Color is a Medium Dark electric blue (looks purpleish in pics, but it is BLUE). softshell case and new set of D'Addario Super Slinkys in a 9 to put on. Guitar has been played Very little so its basicall new. will need to have the intonation and truss adjusted as it was stored for the last few yrs, strings loosened, truss loosened. once the truss and inntonation is adjusted, it ll play like butter. I strongly suggest you take it into your local music shop and have it re setup, around 40.00 to have done.


250.00 SHIPPED willing to trade for Scale Crawler or Axial Crawler items, Hop ups ect.....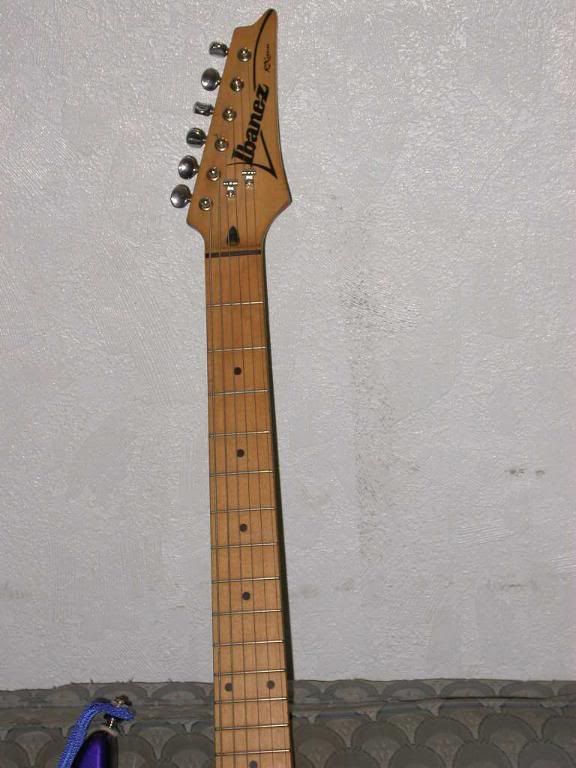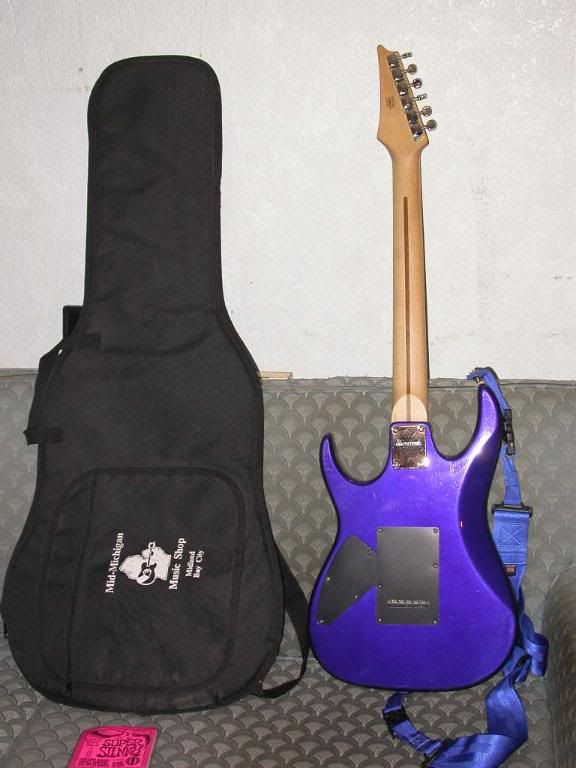 paypal ok. feedback here under user name Timmahh, and well as many other forums under same name, HBF, LSF, RCTech RCCrawler, RCNitroTalk. and ebay under user name SBGasser and old username of levi0804.
pm me or email any questions. levi0804 at yahoo.com
thanx and merry xmas.
---
Last edited by Timmahh; 01-29-2009 at

05:38 PM

.
12-25-2008, 04:21 PM
---
ttt
12-26-2008, 08:40 AM
---
ttt
12-27-2008, 12:38 AM
Tech Regular
Join Date: Jun 2007
Location: San Diego, CA
Posts: 263
---
is this the japanese made rx? what rx model is it? if its not the japanese model, your asking price is way steep.. you can pick these up for $199 on ebay. if it is the japan model, pm me
12-27-2008, 08:33 AM
---
pm replied too
12-29-2008, 09:53 AM
---
300.00 plus shipping, or trade for Axial or Scaler items for crawlers.
TTT
12-31-2008, 03:06 PM
---
TTT
01-02-2009, 09:11 AM
---
ttt
01-07-2009, 06:25 AM
---
ttt
01-29-2009, 05:37 PM
---
Price Drop. 250.00 PLUS SHIPPING from 48642.
Currently Active Users Viewing This Thread: 1
(0 members and 1 guests)
Posting Rules
You may not post new threads
You may not post replies
You may not post attachments
You may not edit your posts
---
HTML code is Off
---