Sworkz S350GT...1/8 Conversion
03-24-2016, 10:21 PM
Sworkz S350GT...1/8 Conversion
---
So I had a spare buggy that wasn't in use so I decided to tackle this conversion...Turned out pretty well using the MGT7 Parts as well as a few other bits and pieces. Buggy was a S350 EVO II but Im sure it should work with the older Sworkz buggies as well.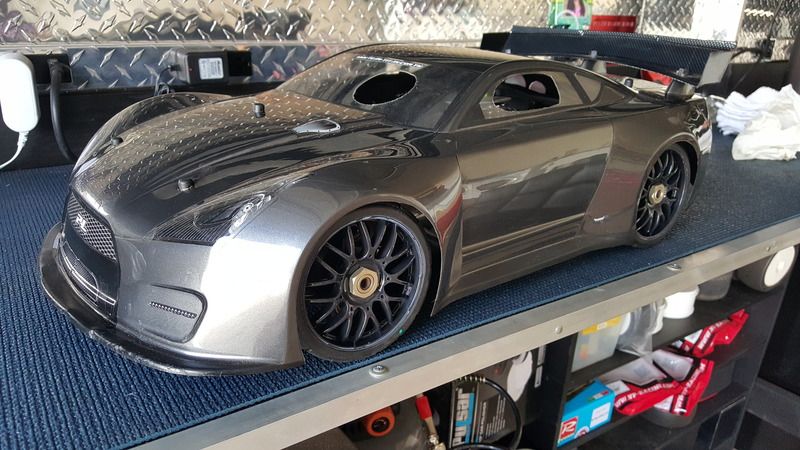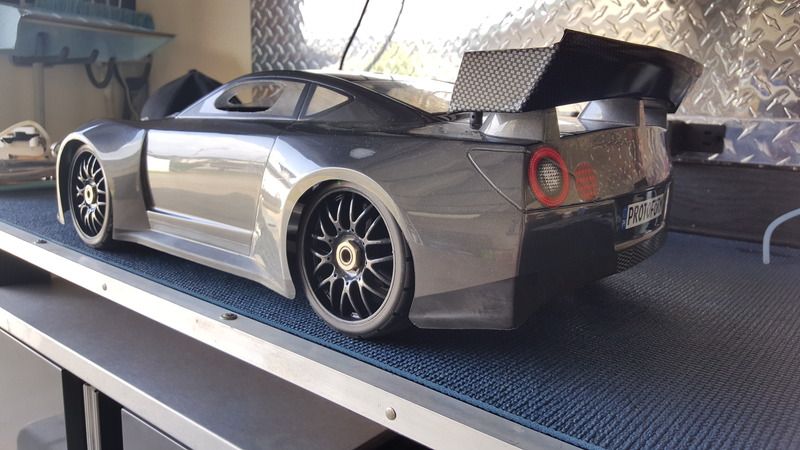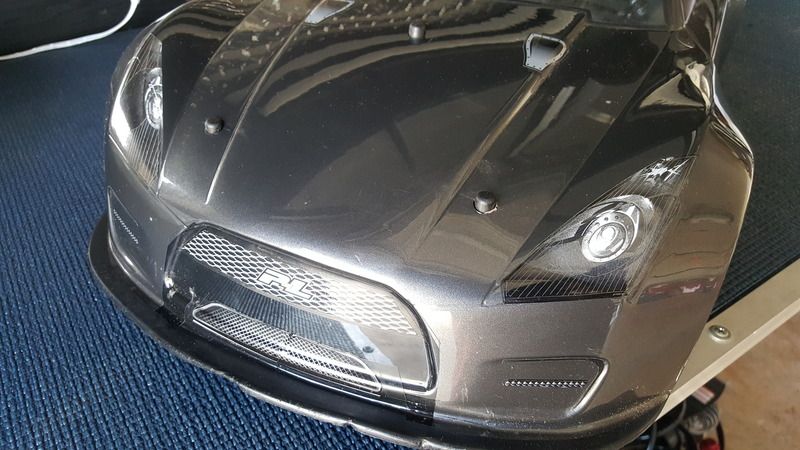 My headlight buckets on my play body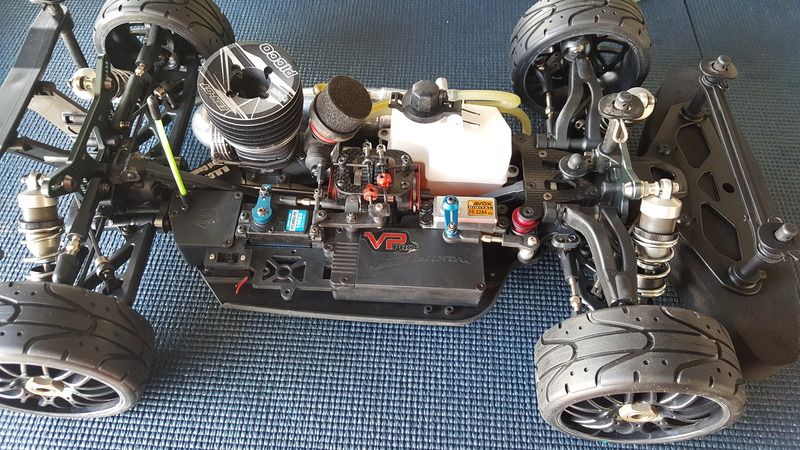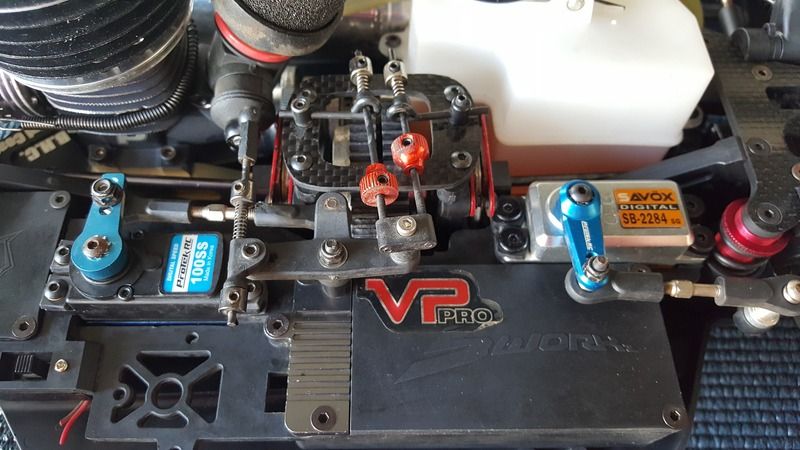 Mugen 2 speed assembly..this was the most painful part of the conversion. Had to fabricate a new top plate out of graphite to fit the 2 speed assembly using the Sworkz mounts. Also had to cut the chassis opening larger to accommodate the gears. took me awhile to find the right rear drive shaft assembly that would fit. The Intech BR6 rear fits perfect.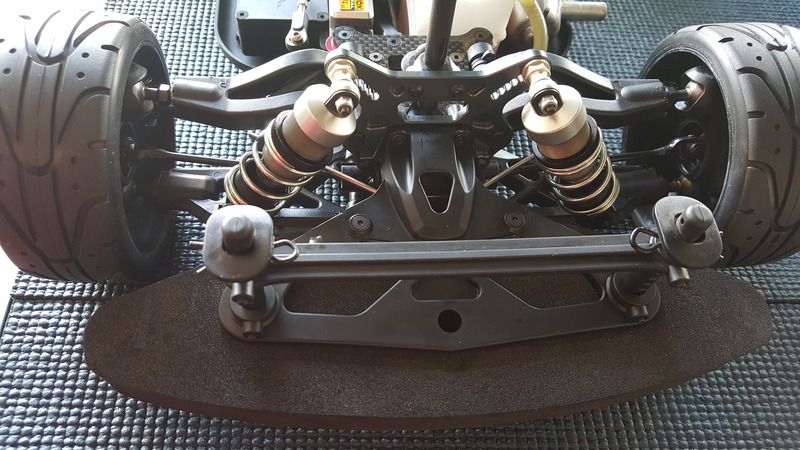 Mugen front tower, shocks, bumper...all direct fit...pretty much..stock front bumper had to be ground down to form a hing pin retainer.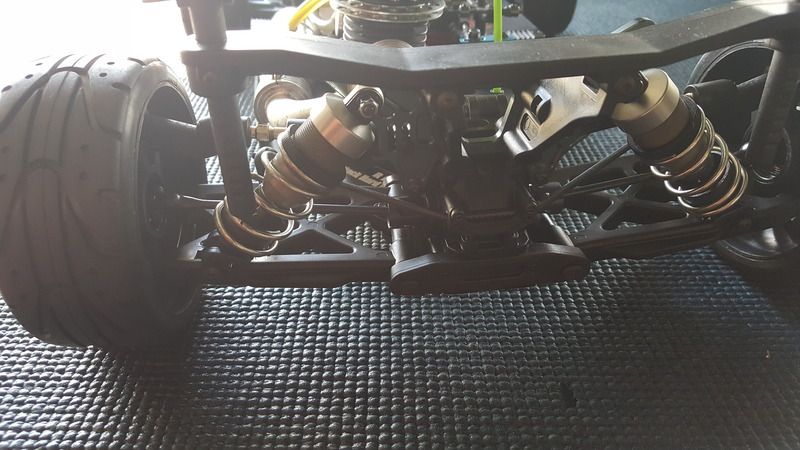 Mugen rear tower, shocks, body mounts....again, pretty much a direct fit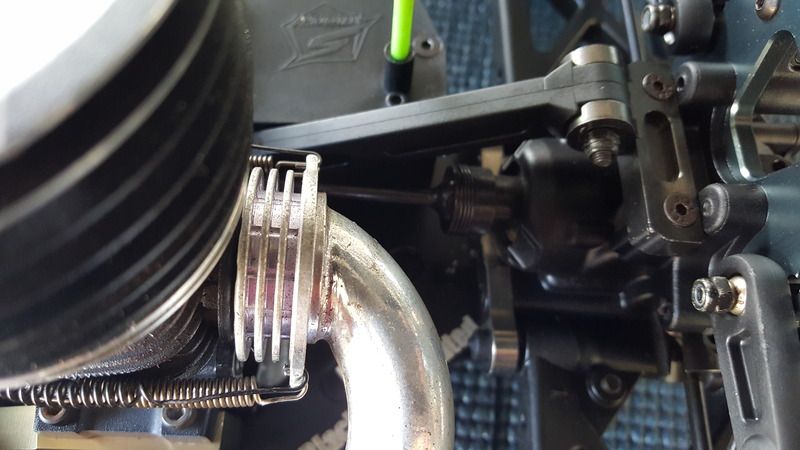 Intech BR6 rear drive shaft (because of new 2 speed)
Also installed a S350T truggy tank with rear mount relocated using an old kyosho mount to clear clutch bell gears.
03-24-2016, 10:24 PM
---
Car runs great with no hiccups. will shave the front upper arms like the Mugen to attain less front castor in the future but for now, this thing rips. We don't have any racing going on here with these but seems its starting to get popular here so we are trying to start up some local GT racing soon.
03-25-2016, 06:53 AM
Tech Elite
Join Date: Sep 2008
Location: Ashland city tn
Posts: 2,668
---
awesome !!


i always thought/wished GT8, GT8E and GT-light would take off more in my area
03-25-2016, 01:48 PM
Tech Adept
Join Date: Feb 2010
Location: westerville ohio
Posts: 249
---
I was just thinking about this car as a gt. Nice conversion by the way.
03-25-2016, 02:28 PM
Tech Regular
Join Date: Dec 2009
Location: Newark, Calif.
Posts: 287
Sworkz
---
Great job looks nice what body is that looks clean?
03-25-2016, 05:51 PM
---
Thanks guys. The body used is a protoform...the one for the MGT7....forget the name....will post a link later tonight
03-26-2016, 08:10 AM
Tech Fanatic
Join Date: Nov 2009
Location: Croatia
Posts: 869
---
Great job
The body is Protoform PF8-GT
03-26-2016, 05:08 PM
Tech Master
Join Date: Feb 2012
Location: Brooklyn, NY
Posts: 1,056
---
Very nice work!!
03-27-2016, 03:09 AM
---
Thanks guys and yes, that's the protoform pf8.
Gonna take her for another run tomrw with the Blitz body to see if there's a difference. Hopefully play around with gearing too.
03-27-2016, 11:47 AM
Tech Master
Join Date: Feb 2012
Location: Brooklyn, NY
Posts: 1,056
03-31-2016, 04:49 AM
---
well, didn't get to run it this past weekend due to my schedule. Will have to wait a couple weeks after our off road race.
Thanks for all the feedback
01-13-2019, 05:43 AM
---
Bringing this back from the dead....dusted off the cobwebs and ran this the other night...went online to look for some spares and noticed Sworkz now make a S35-GT! Wow.....anyone got info or photos of it? Seems not much info out there that I could find...only saw it on ebay as well. Want to know if mugen parts fits this as well...2 speed etc.
any info is greatly appreciated.
Currently Active Users Viewing This Thread: 1
(0 members and 1 guests)
Posting Rules
You may not post new threads
You may not post replies
You may not post attachments
You may not edit your posts
---
HTML code is Off
---