Ofna dm1 1/7 drag ready
02-22-2012, 08:49 PM
Ofna dm1 1/7 drag ready
---
Here is my custom dm1. Originally started as dm1 spec, then later converted it to a pro 1/7 scale. Currently running a lrp30 bump start ofna pipe. Stock gearing enough to pull 65mph plus. Run both jr 9100 servos. This is my baby that I pamper to drag race @150 ft. Let me know what you all think or any possible suggestions.thanks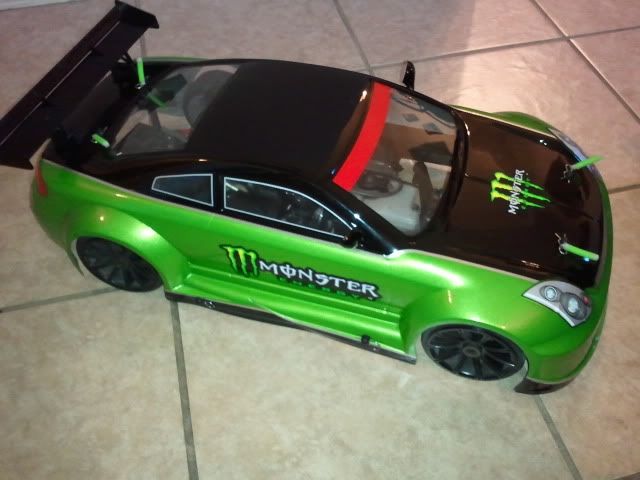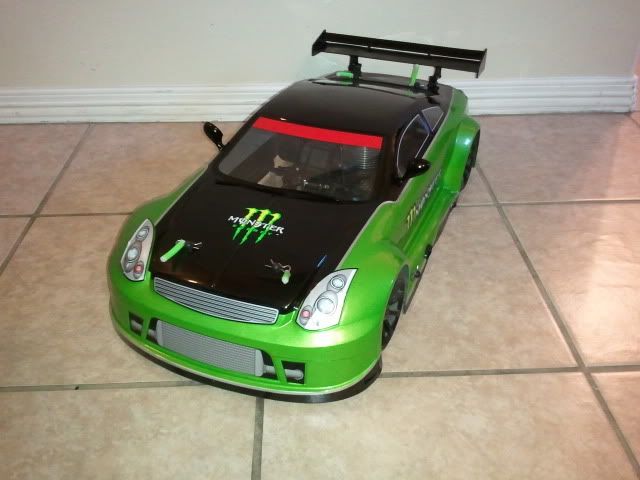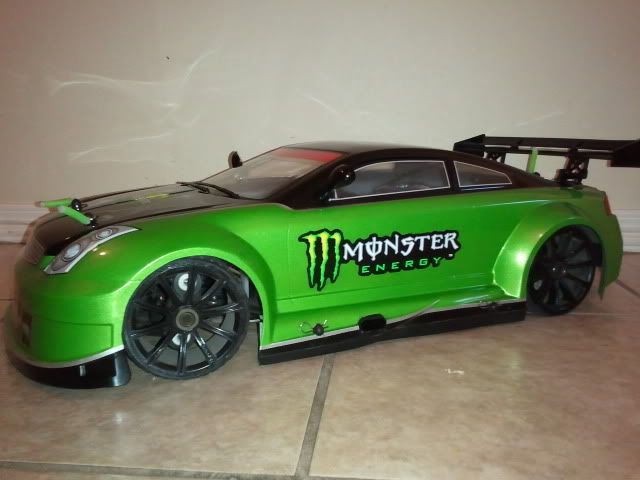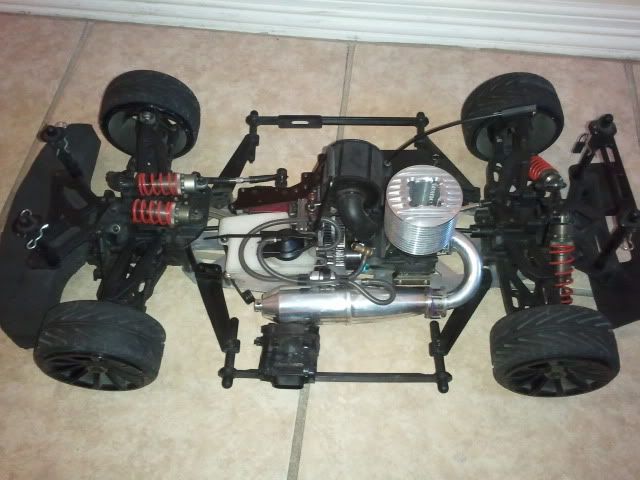 02-23-2012, 12:34 AM
Tech Champion
Join Date: Jan 2011
Posts: 6,006
---
Really nice looking RC there...
Video??.......
02-23-2012, 06:55 AM
Tech Addict
Join Date: Oct 2009
Posts: 600
---
What times are you getting?
02-23-2012, 09:28 AM
03-08-2012, 10:13 AM
Tech Rookie
Join Date: Mar 2012
Posts: 1
HI, dasmurf93
---
WHERE CAN I BUY THAT PART THAT IS YOUR CAR FOR THE SIDES? WHICH ONE WITH SCISSORS FRONT BACK?

THANKS..
03-08-2012, 10:10 PM
---
03-09-2012, 05:17 PM
Tech Master
Join Date: Jan 2006
Location: Virginia
Posts: 1,807
---
There already is a thread for the DM-1 cars. So, why start this one ?
By the way, if you ever get an engine that puts out some serious
power and r.p.m.'s, you may want to invest in some better tires.
03-09-2012, 09:13 PM
Tech Addict
Join Date: May 2011
Location: Utah
Posts: 543
suggestion
---
dasmurf......

Nice looking car. It must have some grunt with a .30.

By way of suggestion, I'd say look at that gasket between your manifold and muffler to make sure it isn't sliding into the exhaust pipe. My phone picture looks like the gasket is out of wack. I had that happen once and it really affected my top rpm.
03-13-2012, 10:42 PM
---
So you are telling me that the lap doesn't have serious power? Well I would like some suggestion what is out there that has more power and torque to move my 1/7 th scale from point a to point b faster than it is already.
By the way never had any issues with the tires. I get awesome grip where we run now on my 1/7 th scale mamba 2 speed i do run belted sweeps.
Really I open to any motor suggestions.
Currently Active Users Viewing This Thread: 1
(0 members and 1 guests)
Posting Rules
You may not post new threads
You may not post replies
You may not post attachments
You may not edit your posts
---
HTML code is Off
---