Hi,
Okay... so I am about to embark on my 1st race that will be relying on IFMAR rules and regulations. Was going thru the rules last night, and noticed that it state that the cutouts for engine head, air filter, fuel tank must follow the contours, and max gap between shell and these parts are 20mm.
Usually, when I am cutting the shell for this area (cooling head, air filter, fuel tank), what I am left with is a big hole that is shaped like a man's private parts
. Is this a violation of IFMAR's rules? the perimeter of the hole does follow the contours of the cooling head, air filter and fuel tank... but the 'inside' of the hole....... does not.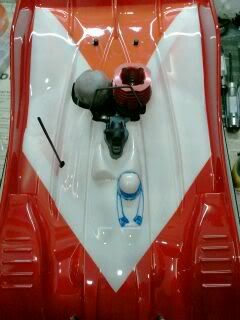 notice the area behind the fuel tank cap, but before the cooling head/air filter (roll bar in the middle of it all)...
any advice / insights / comments most welcome.
thanks
sam