Hey whats up today I realized I had my old tmaxx the 1.5 enigne I think it is, and an old electric 4tec. The tmaxx was torn apart, but the 4tec was working, but oh well if this works it will be worth it imo
Anyway took out the dremel and started cutting away at some things and making room. Then I drilled 2 holes and bolted down the engine.
I lined up the clutch gear from the engine with the gear that drives the belt to operate the FWD, but I cut that belt and now will run a single belt from the engine gear to the original fwd belt gear.
I still need to mount down the battery pack, throttle servo, and gas tank, but I have them positioned to where they will probably be placed.
Heres some pics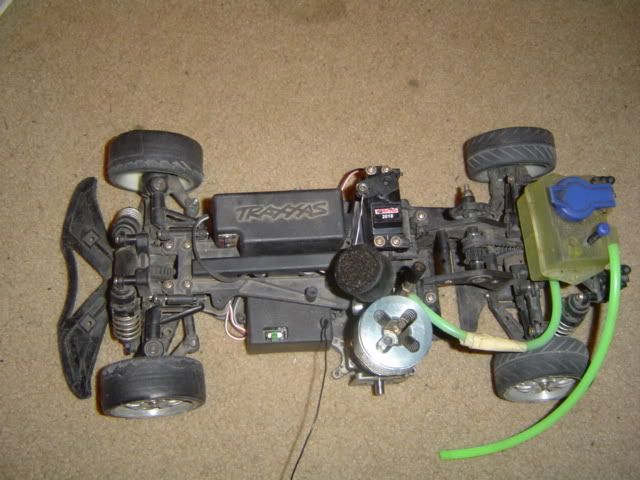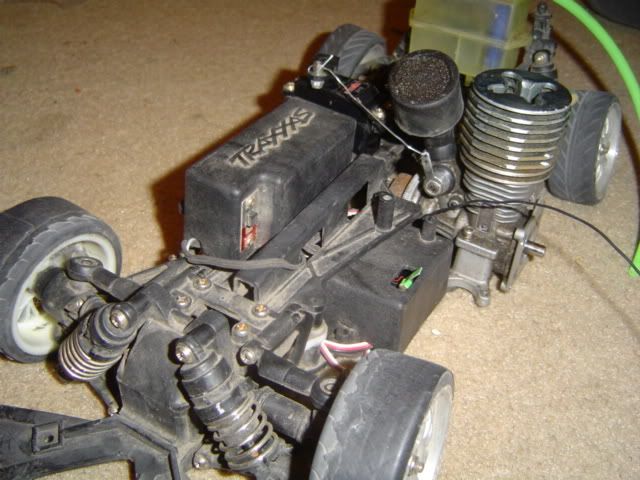 Only thing is the heads on the bolts under the chasis holding the engine in are really close to the ground, need to just get smaller headed bolts or somthing.
The chasis is pretty flimsy as well since it's plasitc, do they make aftermarket aluminum chasis for the electric 4tec?
Think it will work?
..Actually even better idea, I'll just run an oem belt from the rear "transfer case" gear around the bottom of the engine gear and up to the FWD gear. Might be a little tight fit, but that might add extra clamping to keep the belt securely on the engine gear. Damn shouldn't have cut the original belt out