Serpent SRX8-GT
04-02-2019, 03:44 AM
Serpent SRX8-GT
---
Being involved with the Gt category from almost the beginning, Serpent has understood the direction and path necessary to produce a race winning car. With the S811-GT being our Designer Billy Eastonís first GT, mating his knowledge of design with team drivers Joaquin Desoto and his son, as well as countless other team members, was a match made in heaven. Working tirelessly on new concepts, suspension geometry, product assembly and durability, our team was able to create an absolute monster of a product. The SRX8-GT has innovations at virtually every corner, while being one of the easiest cars we have ever produced to work on. Here at Serpent we are extremely proud of the SRX8-GT and have taken great pride in the design, from top to bottom. We didnít just want to make a new car, we wanted to make a new car that simply changed the game. If youíre looking for sheer performance and quality in one product, look no further the SRX8-GT is the one for you, this product is simply rivaled by no-one. Product
600057 Serpent Cobra SRX8 GT 1/8 GP
Product-description
The SRX8-GT is an all-new 1/8 scale Nitro powered On-road racing car introduced for the GT class. The SRX8-GT shares many high performance parts from the successful SRX8 platform. In addition to the details carried over from the SRX8 platform, we have introduced many new, design concepts to push the SRX8-GT well into the future as well as set its self apart from all competition.
Web link:
www.serpent.com/600057
Intro-date
April 2019
Check out the promo site!!!
Serpent SRX8 GT
---
Last edited by dan_vector; 06-30-2020 at

11:03 PM

. Reason: http://promo.serpent.com/srx8-gt/
04-02-2019, 03:48 AM
04-02-2019, 05:44 AM
Tech Initiate
Join Date: Jul 2012
Posts: 28
---
The specs of this car are mega. It is going to be a right bit of kit
04-02-2019, 09:01 AM
---
No word yet on an electric version but I bet it probably isn't at the top of their priorities at the moment. I'd guess we may see an electric version before the end of the year. It might be possible to convert a nitro version into electric using SRX8E parts but that'll be an expensive way to do it.
04-02-2019, 09:03 AM
04-02-2019, 09:33 AM
Tech Rookie
Join Date: Oct 2008
Posts: 13
---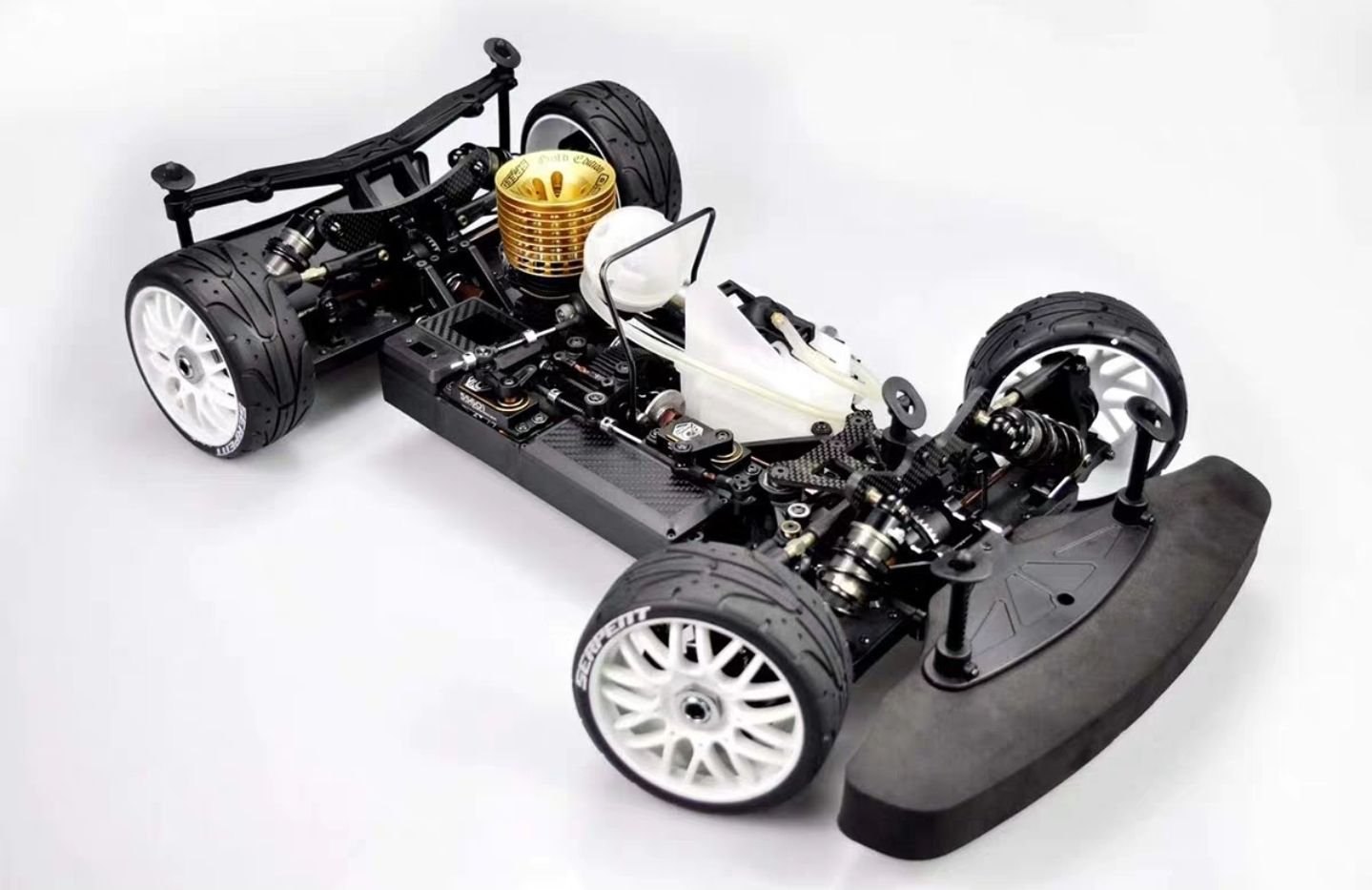 Truly a piece of art !
04-02-2019, 09:06 PM
Tech Regular
Join Date: Apr 2016
Posts: 339
---
Looks really good. Yea, not sure about the exposed diff..what if I want to run in a parking lot, wouldn't little rocks get in.
04-02-2019, 10:19 PM
---
The production car I've seen has plastic covers over the diffs. Also if you look at the Cobra GT thread a few posts up from bottom there is some pre-production photos showing the clear plastic covers installed.
04-03-2019, 07:58 AM
Tech Addict
Join Date: Jun 2009
Location: RC Track
Posts: 631
---
Car looks really nice!

Wonder if using the SRX8e steering servo horn will make the steering linkage parallel rather than having it at a slight angle.
04-04-2019, 01:57 AM
---
The promo site is now live so head over to check out the full specs of this awesome machine.
I can't wait to get mine and start testing for the first big GT8 race for me which will be the GT8 euros in Germany in June.
Serpent SRX8 GT
http://www.serpent.com/600057
04-05-2019, 10:56 AM
Tech Regular
Join Date: Jul 2007
Posts: 402
---
Looks to be a nice ride. Wonder id that rear diffuser will fit the 3.1 rear diff riser??
04-05-2019, 02:24 PM
Tech Addict
Join Date: May 2011
Location: Utah
Posts: 565
Tires??
---
Nice looking machine.....What 's the story on the 'SERPENT' logo tires ?? Treaded AND looks like a wider profile.....
04-05-2019, 03:34 PM