Losi Gen III Tray
08-14-2012, 05:02 AM
Tech Addict
Join Date: Apr 2012
Location: South Oz
Posts: 527
Losi Gen III Tray
---
Hey guys just upgraded to the Gen III tray and im am also upgrading to LiFe aslo.

Which life battery would run in this that will fit nicely or a little dremelling??

I got told the 1700 mAh but is there any otheres else where that are around 1500 mAh plus and a smaller size then 54 x 31 x 31???
08-14-2012, 05:56 AM
Tech Fanatic
Join Date: Dec 2008
Location: Broussard, Louisiana
Posts: 956
---
My set up, reedy 1700 mah life pack.
I dremeled the ribs down a little but not lower then the screw.
This is how the botom of the battery looks with no foam after 6 months of racing. Not bad either.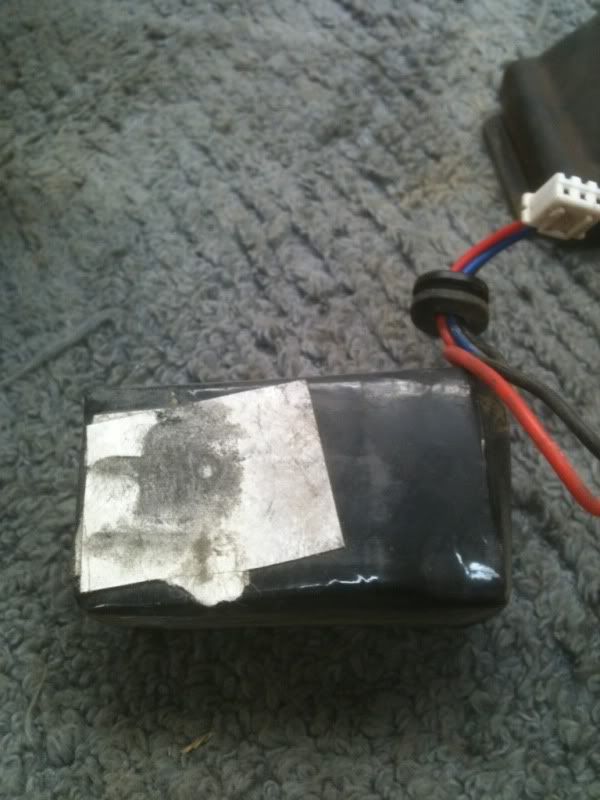 Charge lead on the outside.
08-14-2012, 10:20 PM
Tech Master
Join Date: May 2012
Location: Vietnam
Posts: 1,085
---
I run a lipo from exceed, and I NEVER had to drimmel anything. the secret with the radio tray is that the battery cover does NOT snap DOWN it SLIDES into place, just place it over the battery and make sure the screw holes are under the throttle linkage, then you should be able to slide it to the rear and get the tab in place with the screw holes lining up. When I first got it I tried to lock the tab first then get the screw holes to line up this is NOT how it is done, it takes me like 3 seconds to get it down doing it the slide way. Hope this helps
08-15-2012, 09:18 PM
Tech Adept
Join Date: Jan 2007
Location: Nappanee IN
Posts: 232
---
08-22-2012, 07:56 AM
Tech Master
Join Date: Mar 2009
Location: NE, Pa
Posts: 1,350
---
I use this one. Its a Dynamite Life pack 1300 mah and it last 3 quals and a 20 min main. I started a thread a few months ago and was recommended this pack and it works great.
http://www.dynamiterc.com/Products/D...ProdID=DYN1413
I had the reedy 1700 and it works good too but you cant use the flat receiver top. You can use the flat top with the dynamite pack though.
08-23-2012, 05:30 AM
Tech Addict
Join Date: Apr 2012
Location: South Oz
Posts: 527
---
I have the protek RC life battery it wouldnt fit just fell short but with a bit of pressure pushing down on the lid and all screwed in well,

Well the battery wont ever move around inside there because its a tight fit.
---
Last edited by MrLosi88; 08-23-2012 at

06:08 AM

.
Currently Active Users Viewing This Thread: 1
(0 members and 1 guests)
Posting Rules
You may not post new threads
You may not post replies
You may not post attachments
You may not edit your posts
---
HTML code is Off
---