What bodies fit Hotbodies Lightning Truggy
11-24-2010, 12:52 AM
Tech Apprentice
Join Date: Dec 2004
Location: New Plymouth, New Zealand
Posts: 76
What bodies fit Hotbodies Lightning Truggy
---
I have just purchased a second hand HB Lightning Pro2 truggy and want to know what bodies will fit on this?

I cant find original bodies anywhere in stock so am having to resort to another brand, but as I dont have a local shop at all, I cant go in and try different shells out.

So can anyone help and tell me what will fit easily?

Thanks
11-24-2010, 01:35 AM
Tech Addict
Join Date: Jun 2010
Posts: 721
---
hi scott.

got your truggy away today, late today right before shop shut so may not show as sent untill tomorrow morning.

never knew you were on here.

checked with a mates xt8, and it looks as it fits just with holes cut in differnt spots, as what your probably going to have to do.

got your losi yet?
11-24-2010, 07:24 AM
---
Im sure almost any body out willl fit. Just look at demensions, they makes bodies that say are for a that car only but they can be a lil modified to fit. For example when i ran Xray and wanted bulldog bodies i used mugen bodies because pro line didnt make xray molded bodies for bulldog.
11-24-2010, 08:23 AM
Tech Master
Join Date: May 2010
Location: Madison, NJ
Posts: 1,441
---
Yup thats what I had to do. I have an Xray and cannot find bodies for it. So I took a Proline(not a bulldog, I don't like the flat bed-area style) made for the RC8T and made it work. All I had to do is drill my own holes, trim the engine hole differently, and hack about 2.5" off the back. I actually like the way it came out...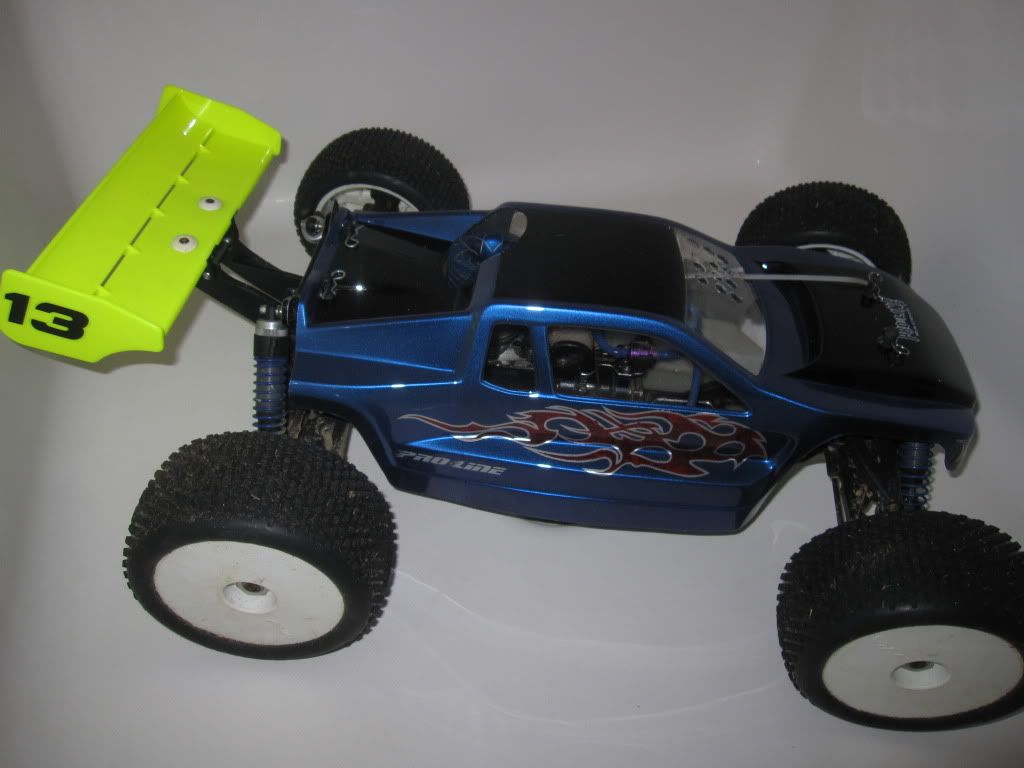 Currently Active Users Viewing This Thread: 1
(0 members and 1 guests)
Posting Rules
You may not post new threads
You may not post replies
You may not post attachments
You may not edit your posts
---
HTML code is Off
---