Need help indentifying sleeve
12-05-2009, 01:19 PM
Tech Elite
Need help indentifying sleeve
---
I got this in a lot of Go parts but it is not a Go. I am not sure on the bore size but it is bigger than common long stroke motors.
Pay no attention to the rod, it is on backwards and that is a Go rod.
Thanks,
Rex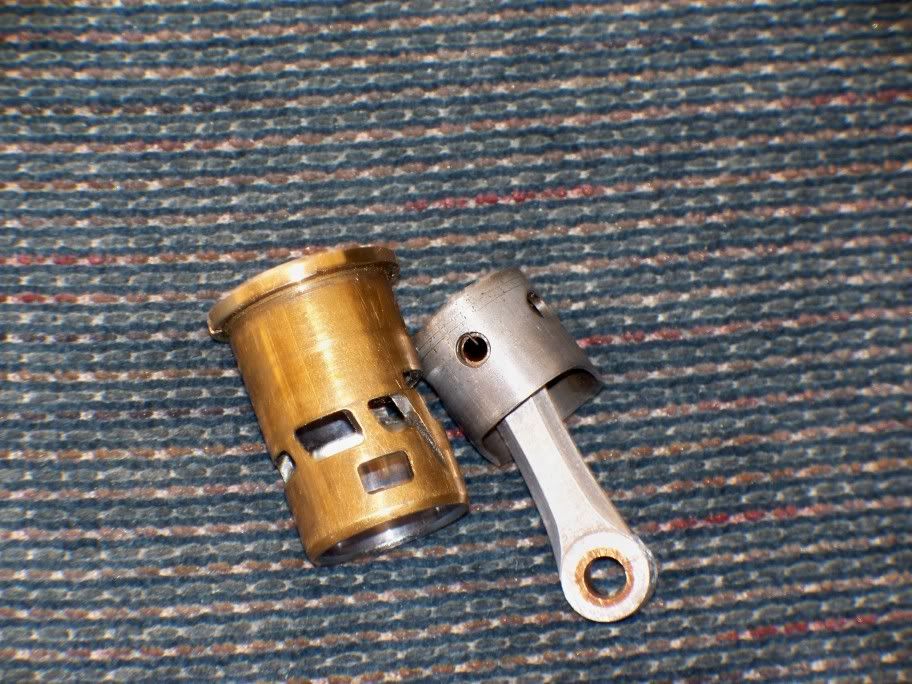 12-05-2009, 01:45 PM
---
cant tell if its taiwan or italian .21,.28 (prob a .21 if it had a go rod)but to me it looks like a Trinity Extech or Sirio CL7B sleeve.
12-06-2009, 03:10 AM
Tech Champion
Join Date: Aug 2007
Location: Holland
Posts: 8,509
---
The dot under the exhaust tells me a Novarossi and from what I have read the rods from Novarossi are exchangeable with GO.
12-06-2009, 03:31 AM
12-06-2009, 08:24 AM
---
i honestly dont beleive its in the novarossi family.
here is a sirio and extech sleeve.
sirio
extech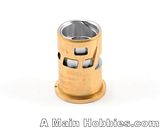 12-06-2009, 11:47 AM
Tech Elite
---
Looks like the Sirio, it does not have a cast piston so I don't think it's an Rb/Nova.
Thanks guy's!

Rex
12-06-2009, 12:34 PM
---
i have seen novarossi,jp racing and rb sleeves with and without the dimples,some have 1,2 and 3 and some have none.
i believe those dimples have something to do with the production/batch codes as i see no other purpose for them being there.
i am still convinced it is not a novarossi,rb sleeve.
also novarossi use both cnc milled billet and microcasted pistons.
12-06-2009, 12:56 PM
Tech Elite
---
I thought possibly a Axe Rossi, they have big bypass ports.

Rex
Currently Active Users Viewing This Thread: 1
(0 members and 1 guests)
Posting Rules
You may not post new threads
You may not post replies
You may not post attachments
You may not edit your posts
---
HTML code is Off
---