TRX 3.3 got a wee bit warm
08-28-2009, 10:55 PM
TRX 3.3 got a wee bit warm
---
It got over 300 i know for sure... maybe 310-320. It doesnt have much pinch left... i was having a hard time tuning it even over 4 turns out. I couldnt keep it running right.
Think its still okay? With the glow plug it has a bit of resistance.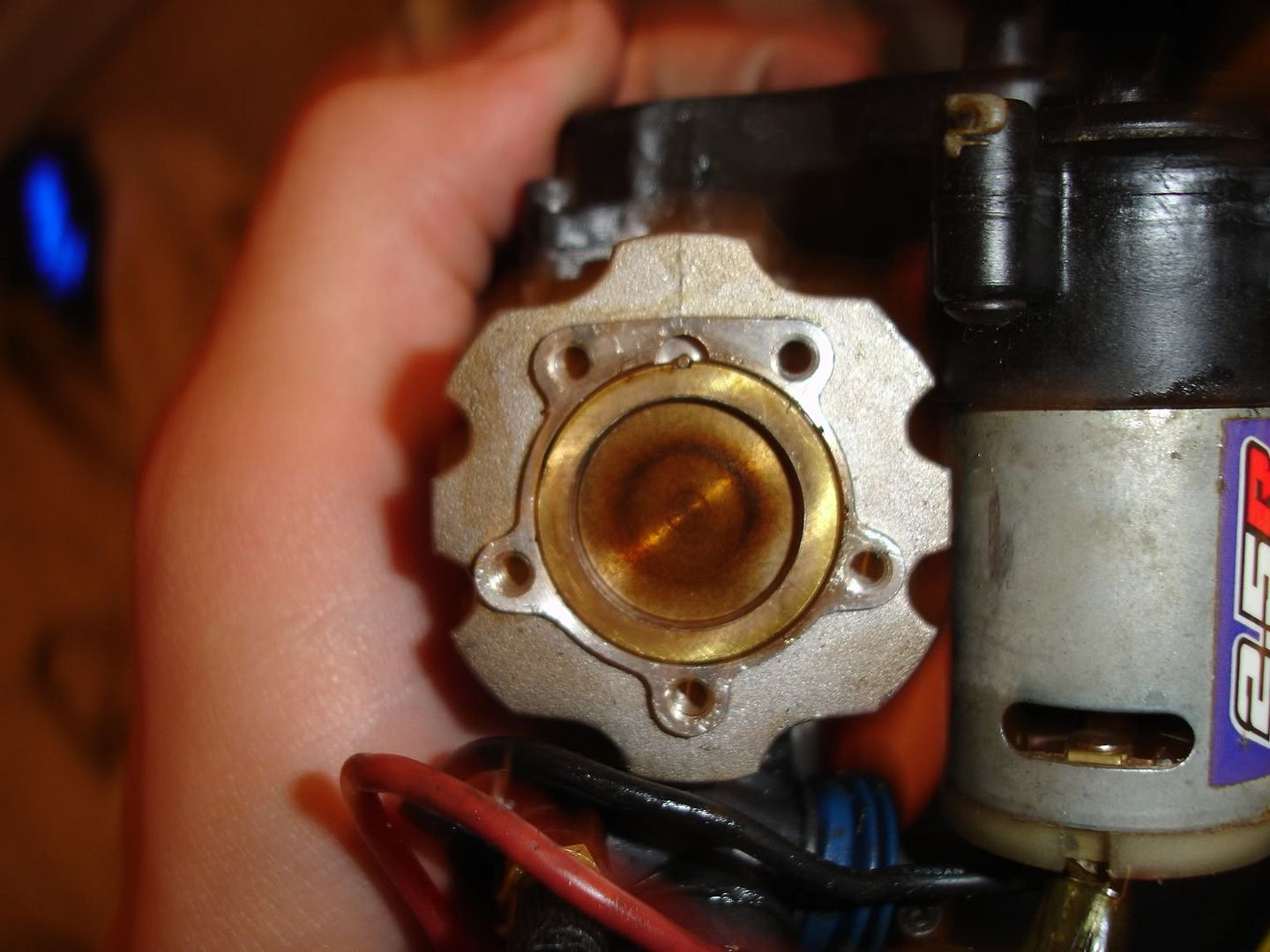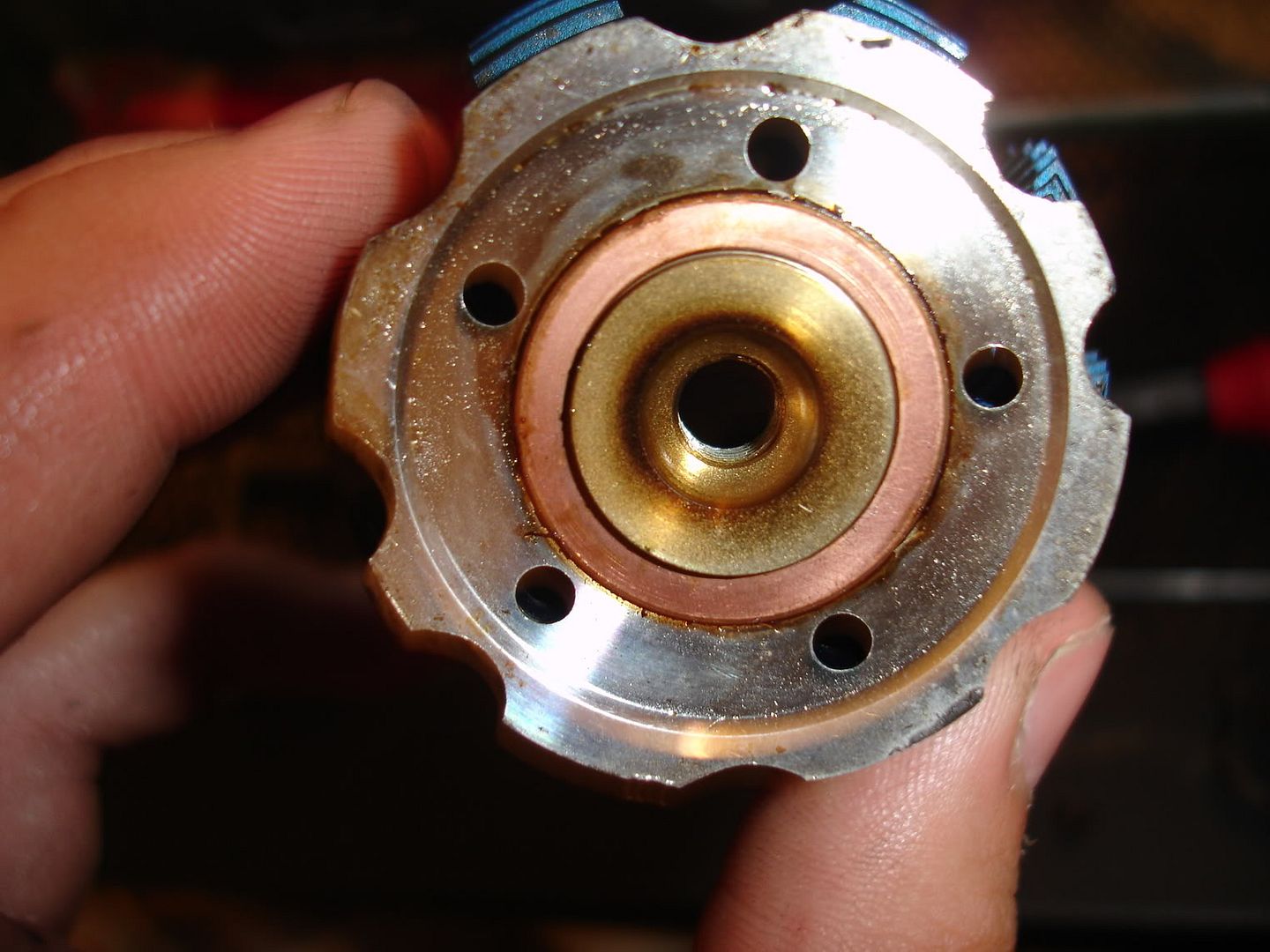 I wanna know before i try running it again.
08-28-2009, 11:05 PM
---
I never got more than 4 gallons from the 2.5's.
08-28-2009, 11:07 PM
---
the thing is... this has about less than a quart thru it since i've had it. it ran great one day, then terrible the next. i took the head off and the piston was silver... i bet it doesnt even have a gallon thru it.
08-28-2009, 11:12 PM
---
Bring it back to stock settings. Set the idle gap back to 1mm and then try to start it. You'll have to, more than likely, lean the low speed needle until it starts. Then you can tune the high speed to get top end power. You will hten notice that the motor ill rev high at idle. Richen the low speed till it idles low, but still rips off the line.
If the motor revs on at the end of a high speed pass the high speed is to rich, if the motor revs on while bilpping the throttle trough corners then the llow speed is lean

Once it runs right, the temps will be what ever they are.
08-28-2009, 11:30 PM
---
alright i'll try that. thanks for the info.

i liked the way it was tuned the day i got it... it would go about 15-20 minutes on a tank and run a consistent 240 degrees. oh well... i'll try tomorrow. i have to convert the revo back to nitro.
08-28-2009, 11:33 PM
---
If the weather changed the motor cold have been running lean.
I don't think running it lean once would hurt it.
20min on a tank
How big is that tank?
08-29-2009, 11:02 AM
---
stock tank. this is the second revo i've seen do this... my friend had a 3.3 in the ext. revo and he got 20-25 minutes on his tanks... bashing. then again i dont do WOT runs over and over... i drive around and hit little jumps
08-29-2009, 01:02 PM
Tech Regular
Join Date: Sep 2008
Location: tn cell... 931 638 3897 lv msg.. thanks
Posts: 472
air leak?
---
look for air leaks.. may have a lot to do with tune issue.. and high temp..
08-29-2009, 02:03 PM
---
15 is believe able just doing what your doing but 25 is pushing it. he must of been walking faster then that was driving
08-29-2009, 05:31 PM
---
well i got it all together today... it started, ran and was running very very rich. it still revs like crazy. so i dont think its burnt up. the temps ranged from 190 to 260 while trying to tune it. failed attempt though, i'm gonna try again tomorrow when i have more time.
08-29-2009, 05:33 PM
Tech Master
Join Date: Jul 2007
Location: Rossville Ga
Posts: 1,398
---
Sounds like it may be running lean. I temp pointing down directly at glow plug to get most accurate temp.
08-29-2009, 09:38 PM
---
no i'm talking about top end sorry... saying it still revs out to the rpms its supposed to hit. i sealed the crank case and carb up. the idle is a bit off and varys... sometimes it bogs right after idle and dies... its all in the tuning i think. i put a new trx 2.5r carb on there hoping that would help. it did quite a bit.
Currently Active Users Viewing This Thread: 1
(0 members and 1 guests)
Posting Rules
You may not post new threads
You may not post replies
You may not post attachments
You may not edit your posts
---
HTML code is Off
---