♦♦♦♦Your RC Toolbox & Tools Thread♦♦♦♦
06-02-2009, 10:01 AM
Tech Regular
♦♦♦♦Your RC Toolbox & Tools Thread♦♦♦♦
---
Just as the title says, post up your toolbox that contains all of your RC stuff. Post your toolbox mods, pictures of your toolbox and tools. Discuss tools and toolboxes here as well.
Here is my RC toolbox, its a Stanely 24gal rolling box. Holds 3 sets of of wheels/tires, my drill, my dremel, a gallon or two of fuel, all my drivers and such, all of my spares, my transmitter, and I screwed a couple divided boxs to the top to hold all of my smaller parts.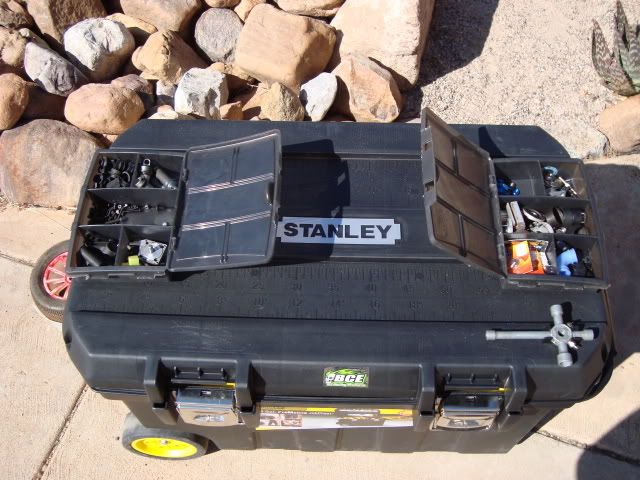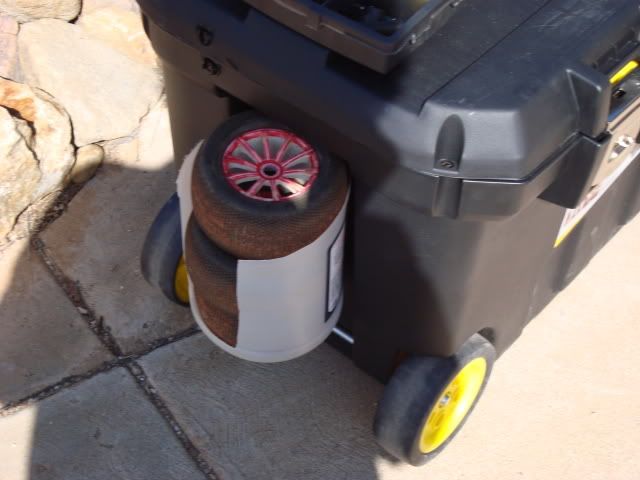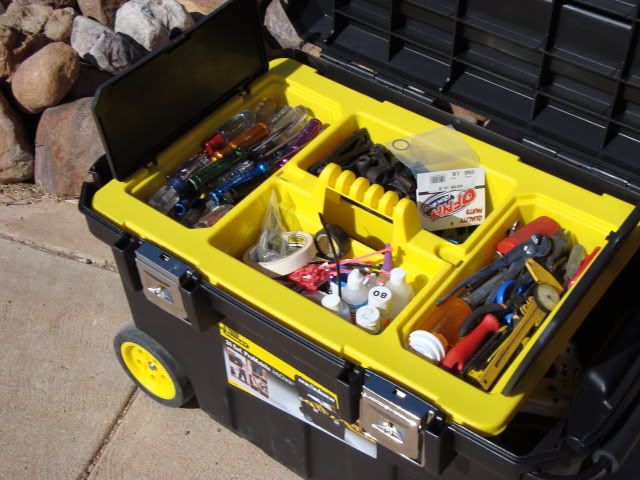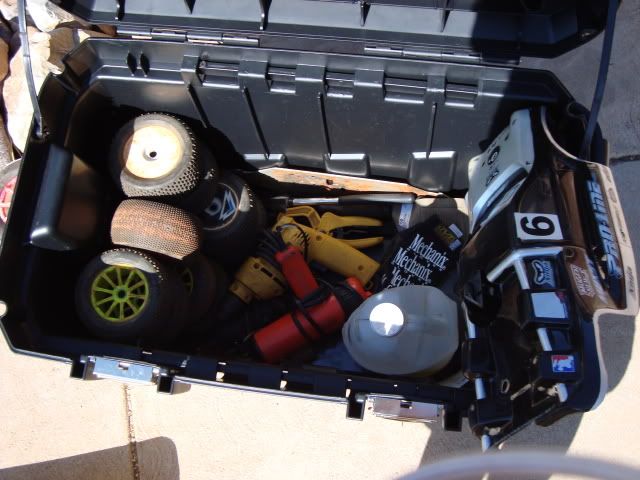 ---
Last edited by Krawlin; 06-26-2009 at

03:43 PM

.
06-02-2009, 02:41 PM
Tech Adept
Join Date: Aug 2007
Location: SoFL
Posts: 197
---
I was looking at the same tool box at Lowes yesterday. LOL you should get a commission and thanks for the tire holder idea.
06-02-2009, 03:00 PM
Tech Regular
---
Yeah I got mine at Lowes too, well worth $50. It's an awesome tool/track box.
No problem, I knew someone would like that! It will only hold 3 truggy tires, but that is that much more room in the box. It would hold 4 buggy tires I believe.
The only thing that that box is missing is a bunch of stickers of my favorite RC brand!
06-02-2009, 03:12 PM
Tech Regular
---
Was just going through my latest issue of Xtreme RC Cars, seems that they like this toolbox also!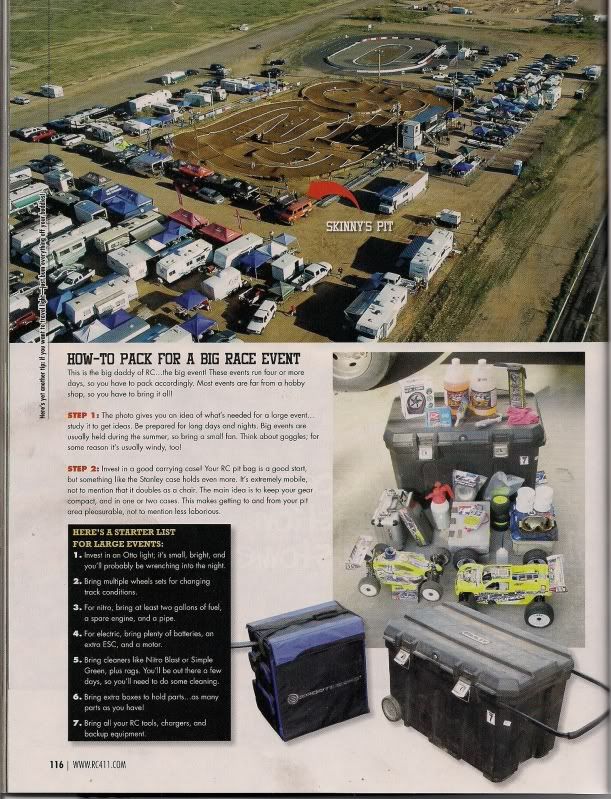 06-02-2009, 09:24 PM
Tech Regular
Join Date: May 2009
Location: Toms River
Posts: 493
---
Yea I also saw that in the magazine, I have a Big Kobalt toolbox but I hardly use it anymore, Even since I made the jump from Nitro to electric theres not much need for it anymore.
Currently Active Users Viewing This Thread: 1
(0 members and 1 guests)
Posting Rules
You may not post new threads
You may not post replies
You may not post attachments
You may not edit your posts
---
HTML code is Off
---