* 2-channel pistol-grip radio made by Futaba®—installed!
* Pull-start DuraTrax .18 (3.0 cc) engine made by O.S.®—installed!
* Factory-built, chassis.
* Racing tuned pipe.
* Customized, pre-trimmed body in one of 6 colors
* "AA" batteries
* Quick start video
* Nitro starter pack
or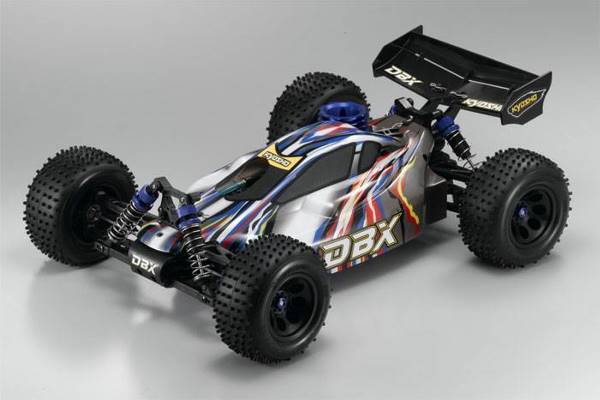 # Factory-assembled chassis with control linkages complete
# Equipped with special muffler and manifold
# Finished pre-painted body
# Perfex KT-3HS / 2-channel 2-servo R/C system pre-installed
# Pre-mounted GXR18 engine fitted with recoil starter
# Note) Fuel, AA-sized batteries X 12 for R/C system and engine starting tools are all sold separately
I'm thinkin the Kyosho.. but it costs more
and doesn't come with a O.S. motor... or starting supplies..
just wondering which one people would prefer...