Help Identify My Car
04-23-2008, 03:22 PM
Tech Rookie
Join Date: Apr 2008
Posts: 2
Help Identify My Car
---
I got this and another car in a trade im not really interested in doing anything w/ it possibly sell but i would just like to know what kind it is.
here is what i know:
on opposite sides of the engine it says 25 and then magnum pro on the other
it has futaba servos and receiver didnt get a remote and dont know if that came on the car
on the gas tank it say F.P. racing
any help on figuring out what it is would really be appreciated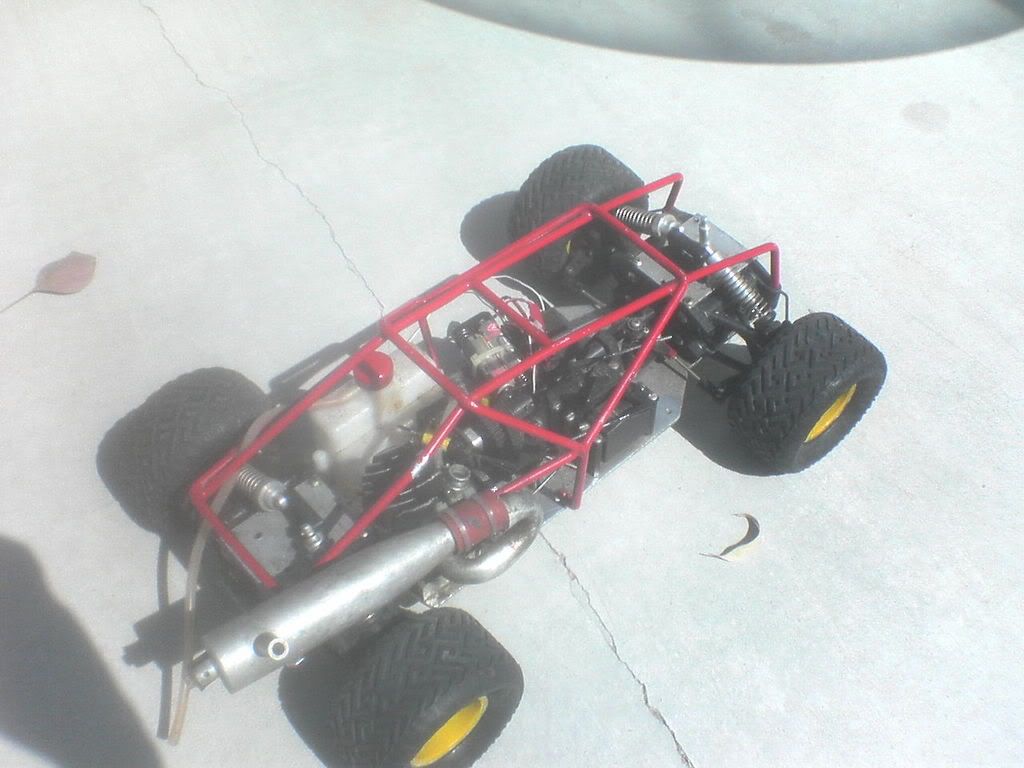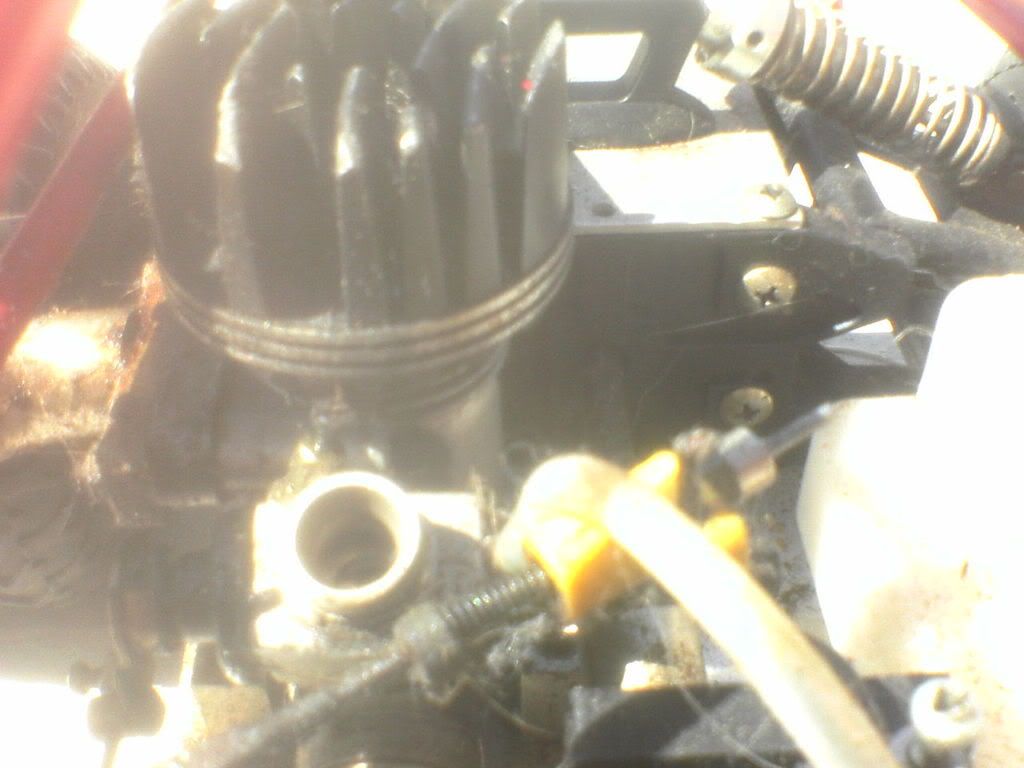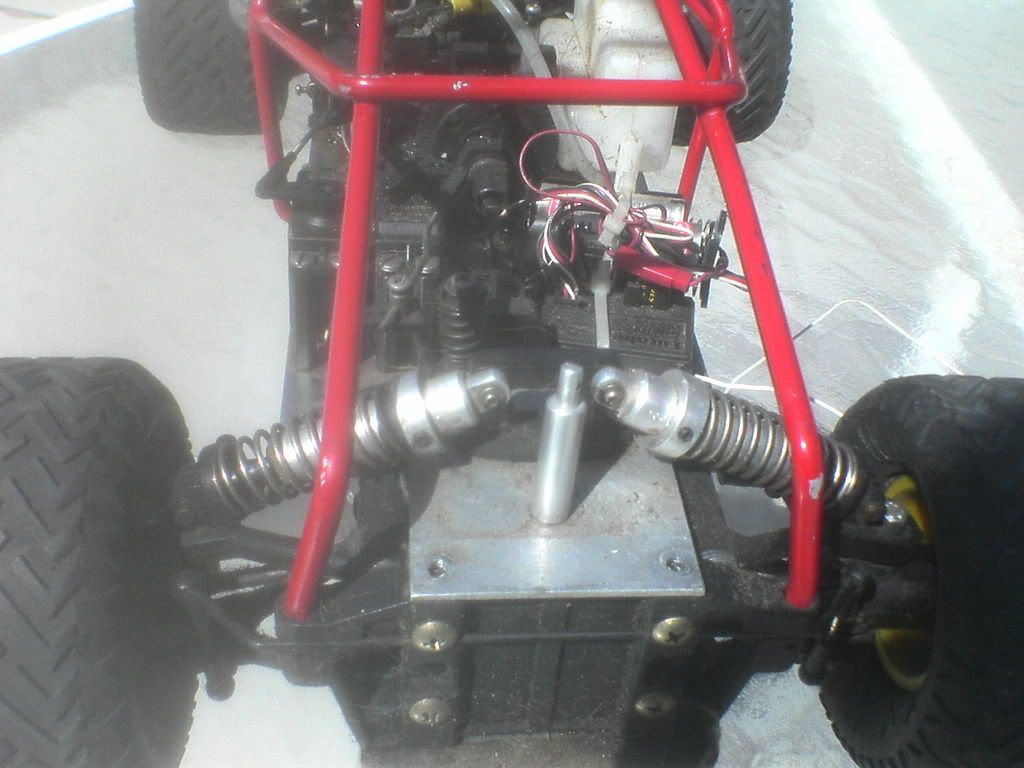 04-24-2008, 01:07 PM
Tech Rookie
Join Date: Apr 2008
Posts: 2
---
bump
hopefully some1 can provide me w/ some info plz
04-24-2008, 04:05 PM
Tech Master
Join Date: May 2007
Location: Northwest Indiana
Posts: 1,061
---
Im not sure but it looks like it may be homemade
04-25-2008, 05:14 AM
Tech Elite
Join Date: Apr 2008
Location: IL
Posts: 2,021
---
looks homemade to me
04-26-2008, 06:06 PM
Tech Initiate
Join Date: Nov 2007
Location: Dallas TX area
Posts: 46
---
you might want to look an Rcca`s website, i saw a car that looked similar to it in one of their readers rides sections it was recent too i think it was kyosho, when i find the magazine i`ll tell you.
04-27-2008, 10:16 AM
Tech Initiate
Join Date: Apr 2008
Location: morrow GA
Posts: 31
---
kyosho land jump. i think thats what its called
01-01-2010, 03:42 PM
Tech Fanatic
Join Date: Mar 2009
Posts: 868
---
sorry but that is not a land jump at all. it does look like a kyosho chassi though. must be home made since nobody has chimed in on this rare vehicle
01-01-2010, 03:50 PM
Tech Master
Join Date: Apr 2007
Location: Brisbane, QLD, Australia.
Posts: 1,097
---
Whatever it is, looks damn terrible!
Look at the angle of the front shocks.
01-01-2010, 03:54 PM
Tech Adept
Join Date: Aug 2008
Location: NORWAY
Posts: 190
---
The suspension looks like the Serpent Cobra orv.
01-01-2010, 03:54 PM
Tech Elite
Join Date: Apr 2008
Posts: 2,462
---
looks like a old serpent with a Kyosho rollcage
Currently Active Users Viewing This Thread: 1
(0 members and 1 guests)
Posting Rules
You may not post new threads
You may not post replies
You may not post attachments
You may not edit your posts
---
HTML code is Off
---