Arrma Nero and Big Rock stretch projects
03-26-2017, 01:25 PM
Arrma Nero and Big Rock stretch projects
---
Have Arrma Nero non diff brain and Arrma Nero Big Rock with diff brain to stretch, add custom batts boxes to and overall customize them. First o
Nero has Leopard 4092 1480kv with Max6 while the Nero Big Rock will get Castle 1717 1650kv and Max6. Both have Hobbystar DSHV-300T servos pushing 425oz of power at 0.15 seconds. Got a lot of the Nero done but haven't started the Bog Rock yet
New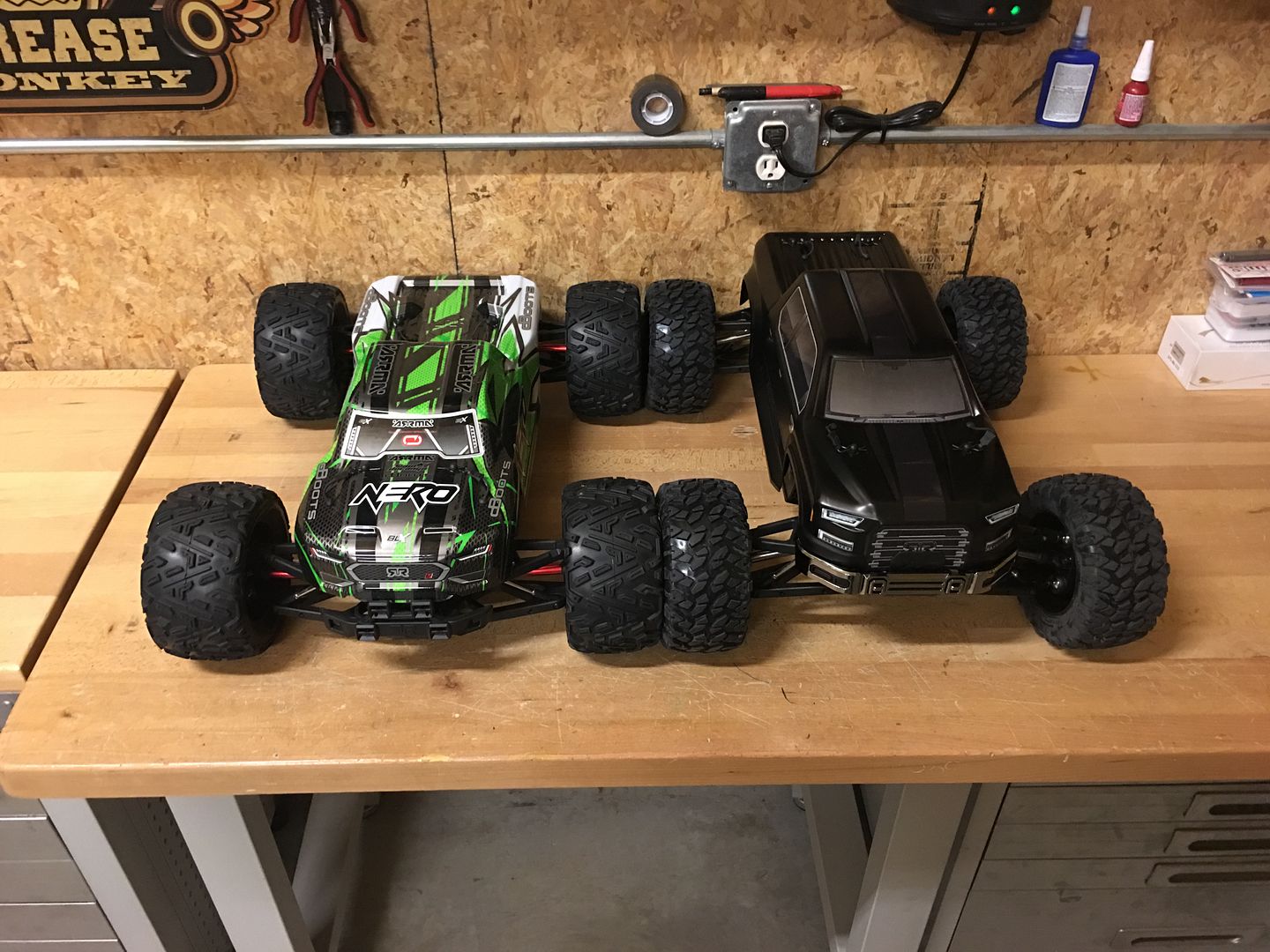 Parts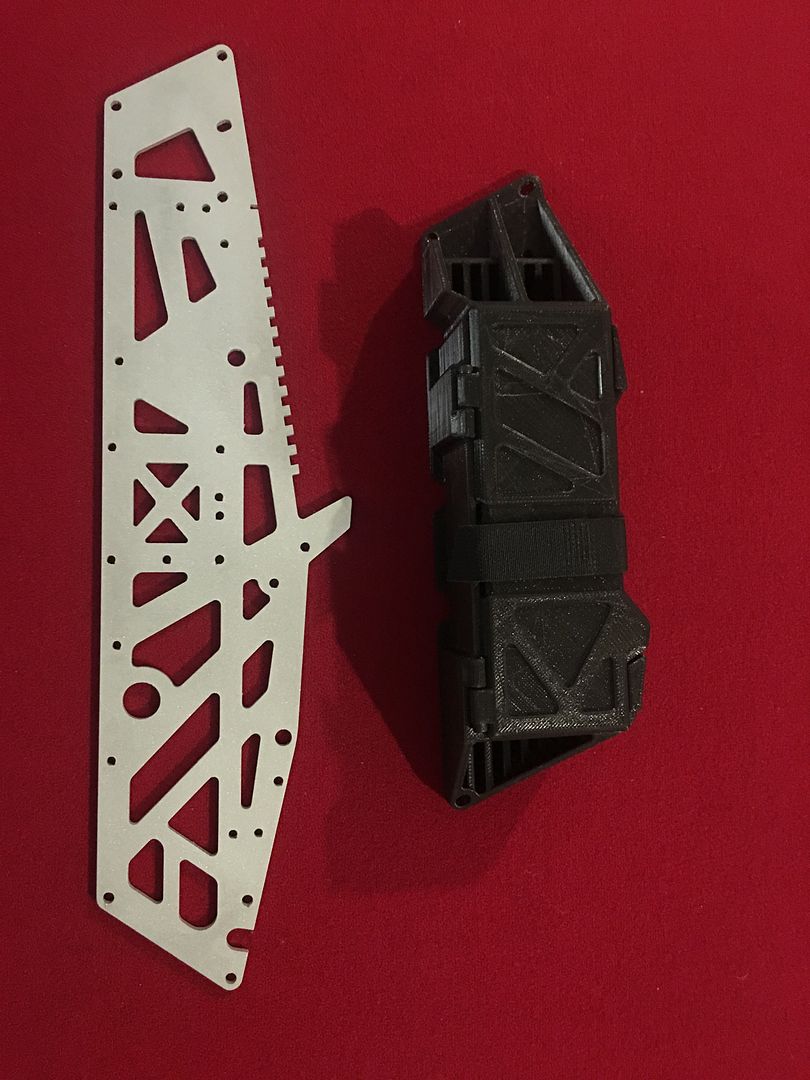 Nero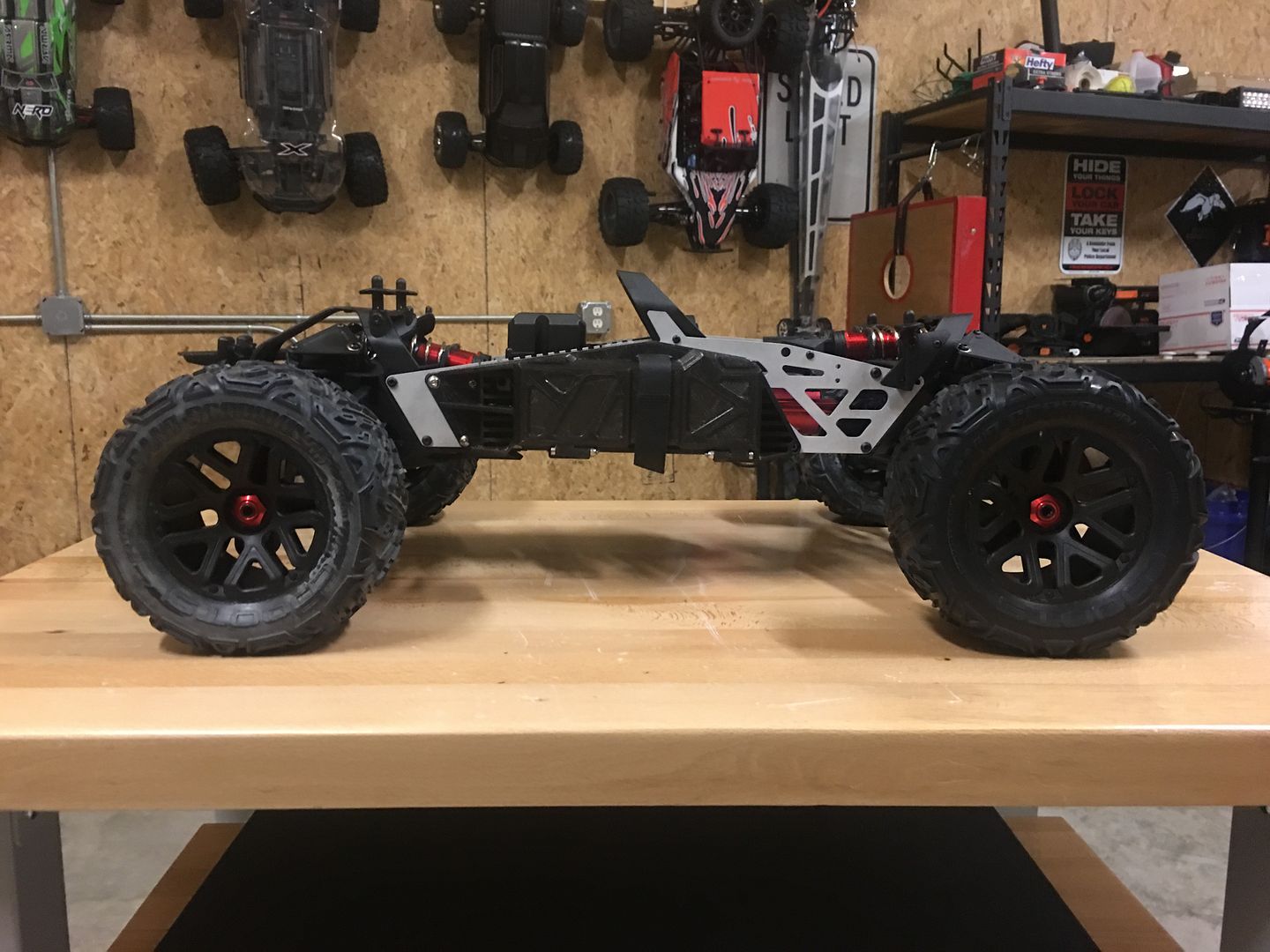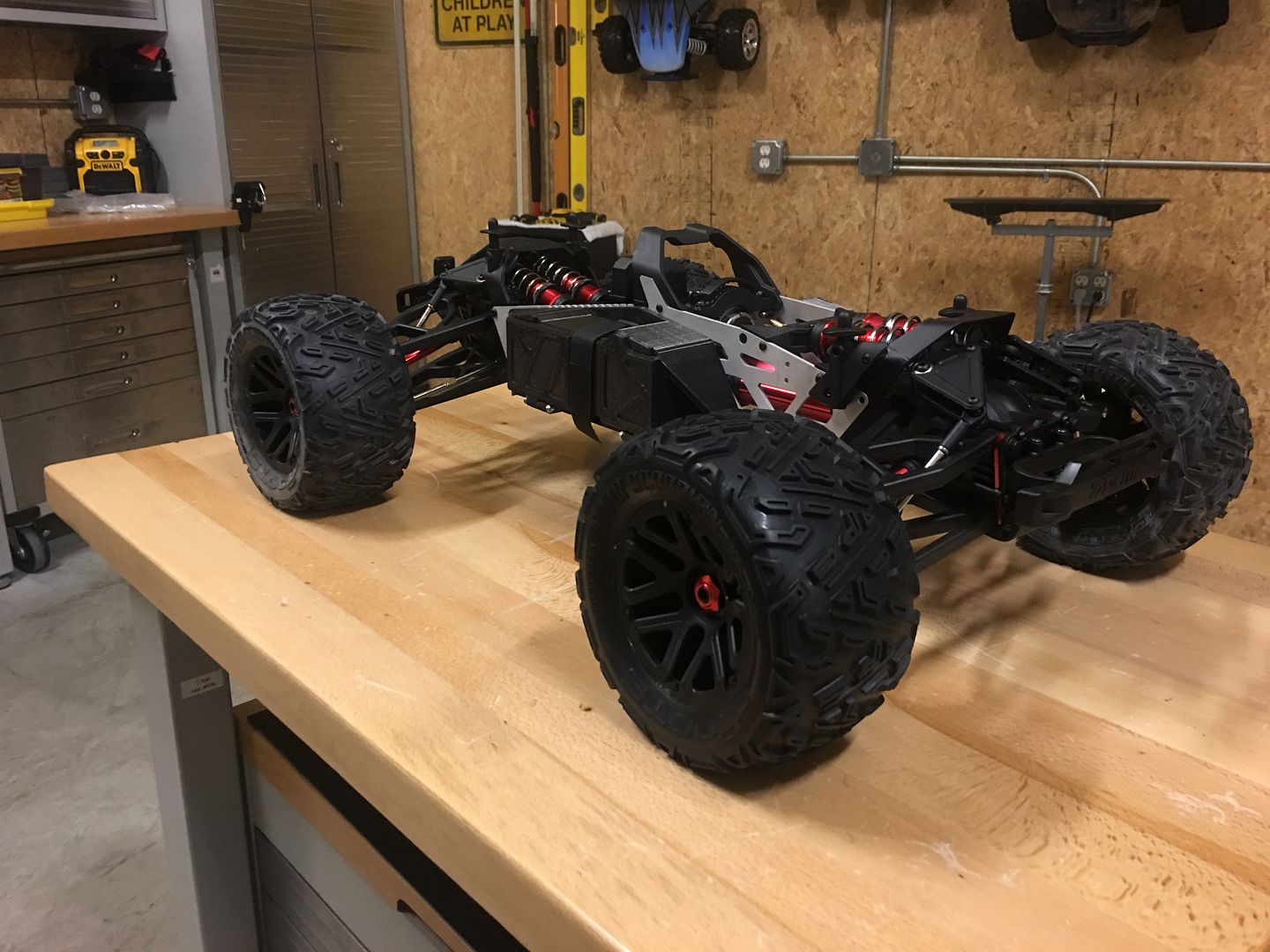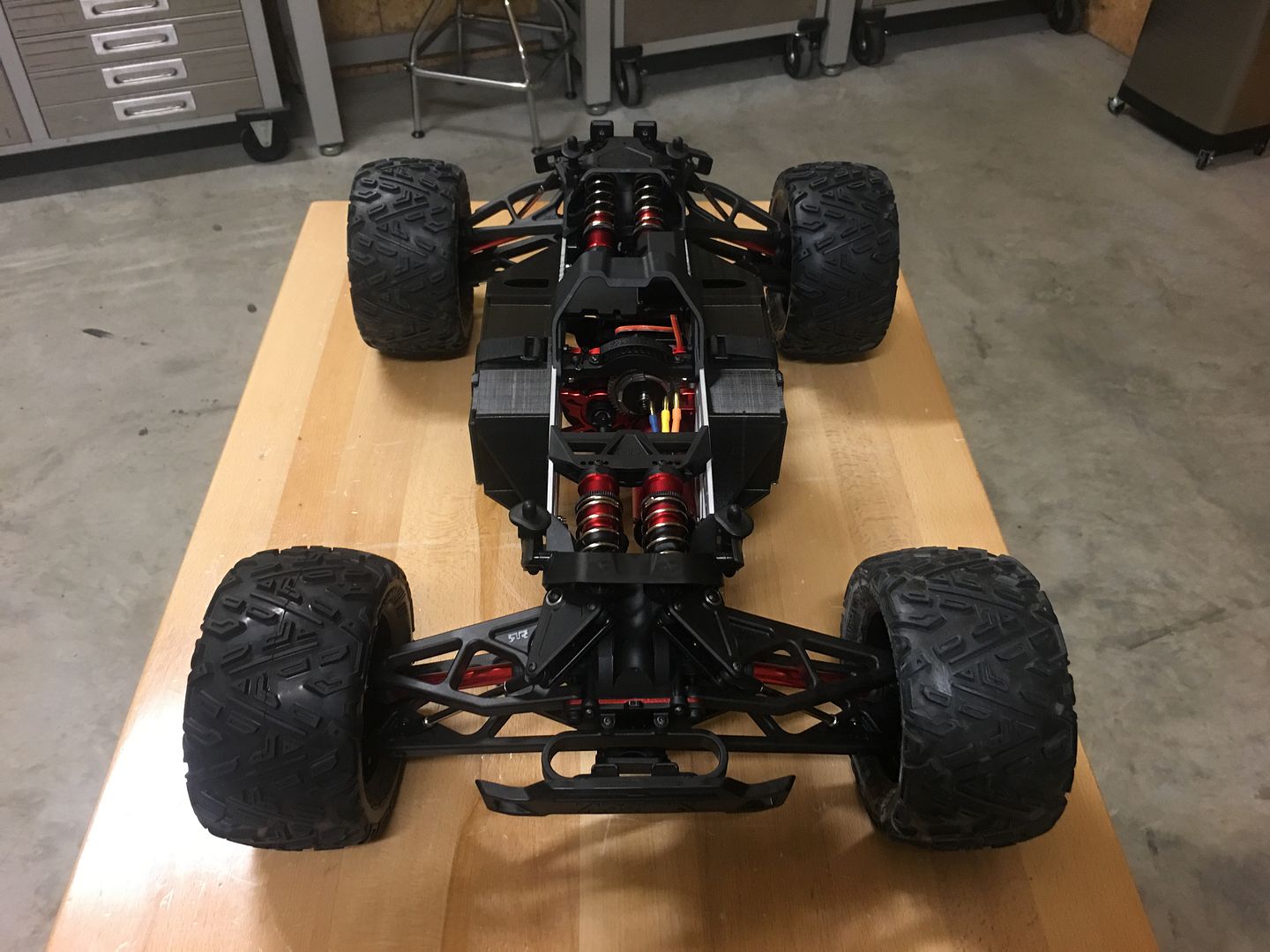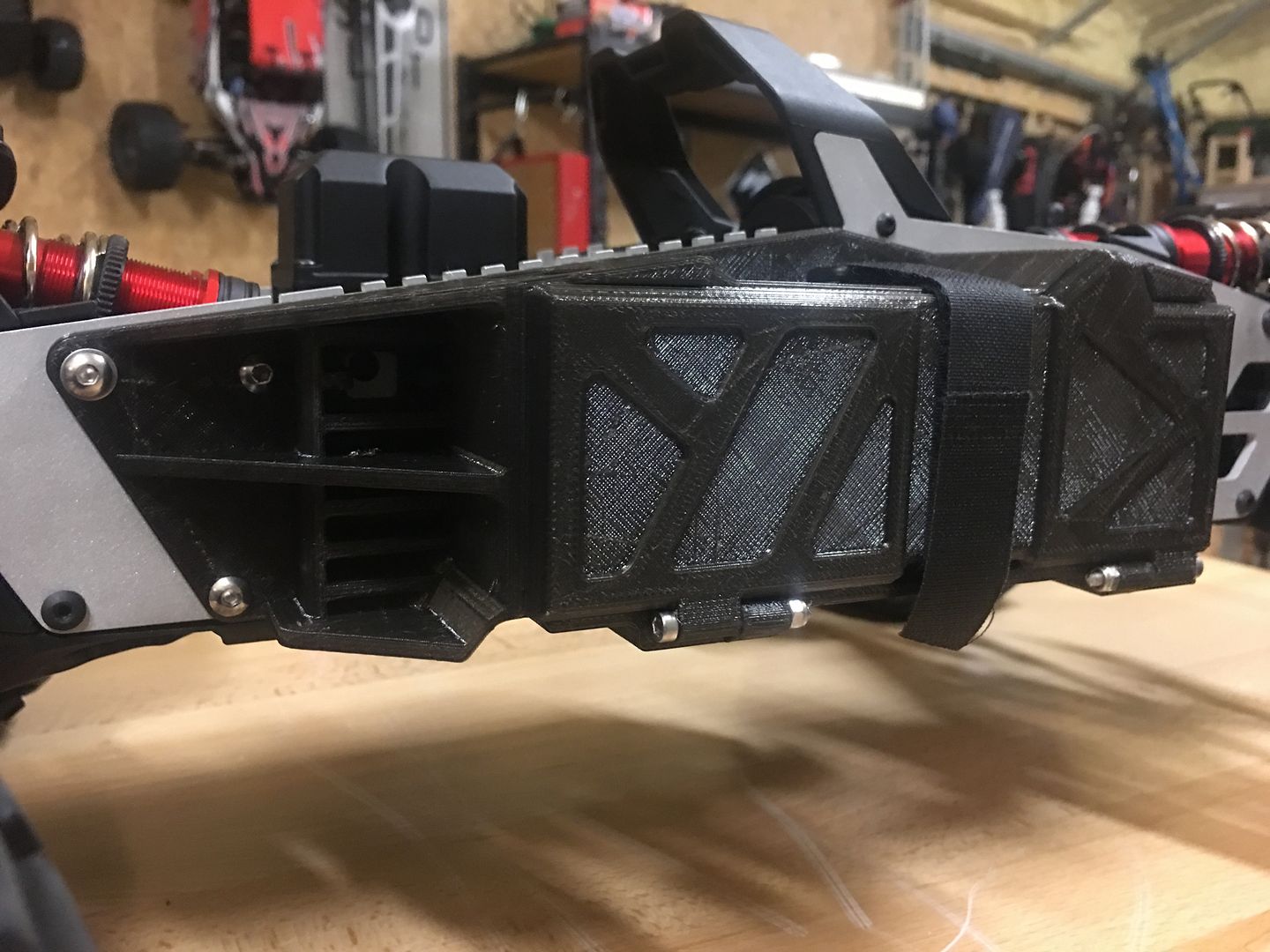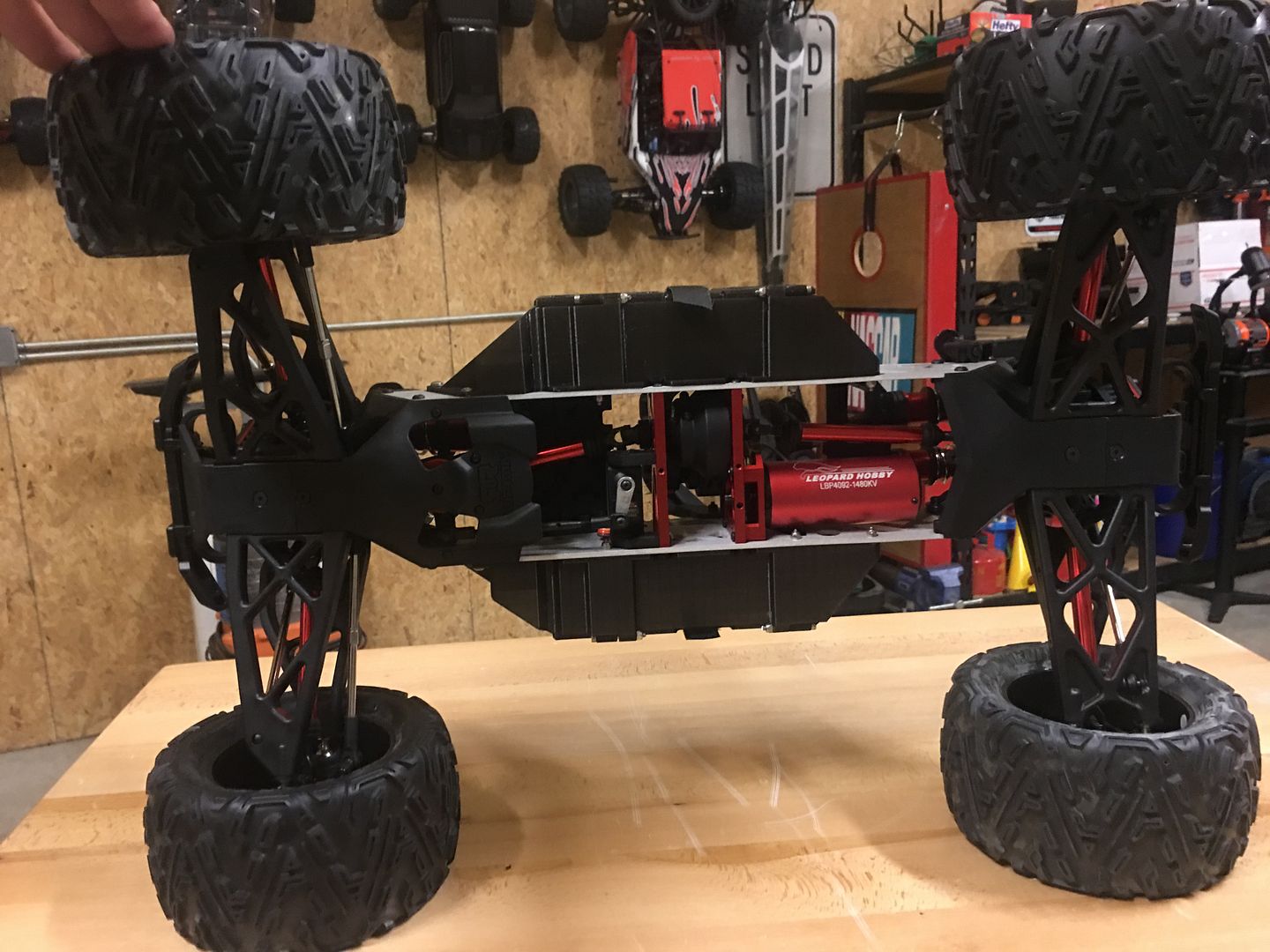 Difference stock vs stretched
03-26-2017, 09:53 PM
Tech Fanatic
Join Date: Nov 2012
Location: Cincinnati, oh
Posts: 862
---
Looks pretty sweet! Where did you get the extended TVPs and battery boxes?
03-27-2017, 12:02 AM
03-30-2017, 04:08 AM
Tech Addict
Join Date: Oct 2010
Posts: 703
---
Looking very good so far. I can't wait for the end result. Hope all is well.
04-01-2017, 05:59 PM
Tech Adept
Join Date: Apr 2016
Posts: 163
---
[QUOTE=Aauman88;14881117]Have Arrma Nero non diff brain and Arrma Nero Big Rock with diff brain to stretch, add custom batts boxes to and overall customize them. First o
Nero has Leopard 4092 1480kv with Max6 while the Nero Big Rock will get Castle 1717 1650kv and Max6. Both have Hobbystar DSHV-300T servos pushing 425oz of power at 0.15 seconds. Got a lot of the Nero done but haven't started the Bog Rock yet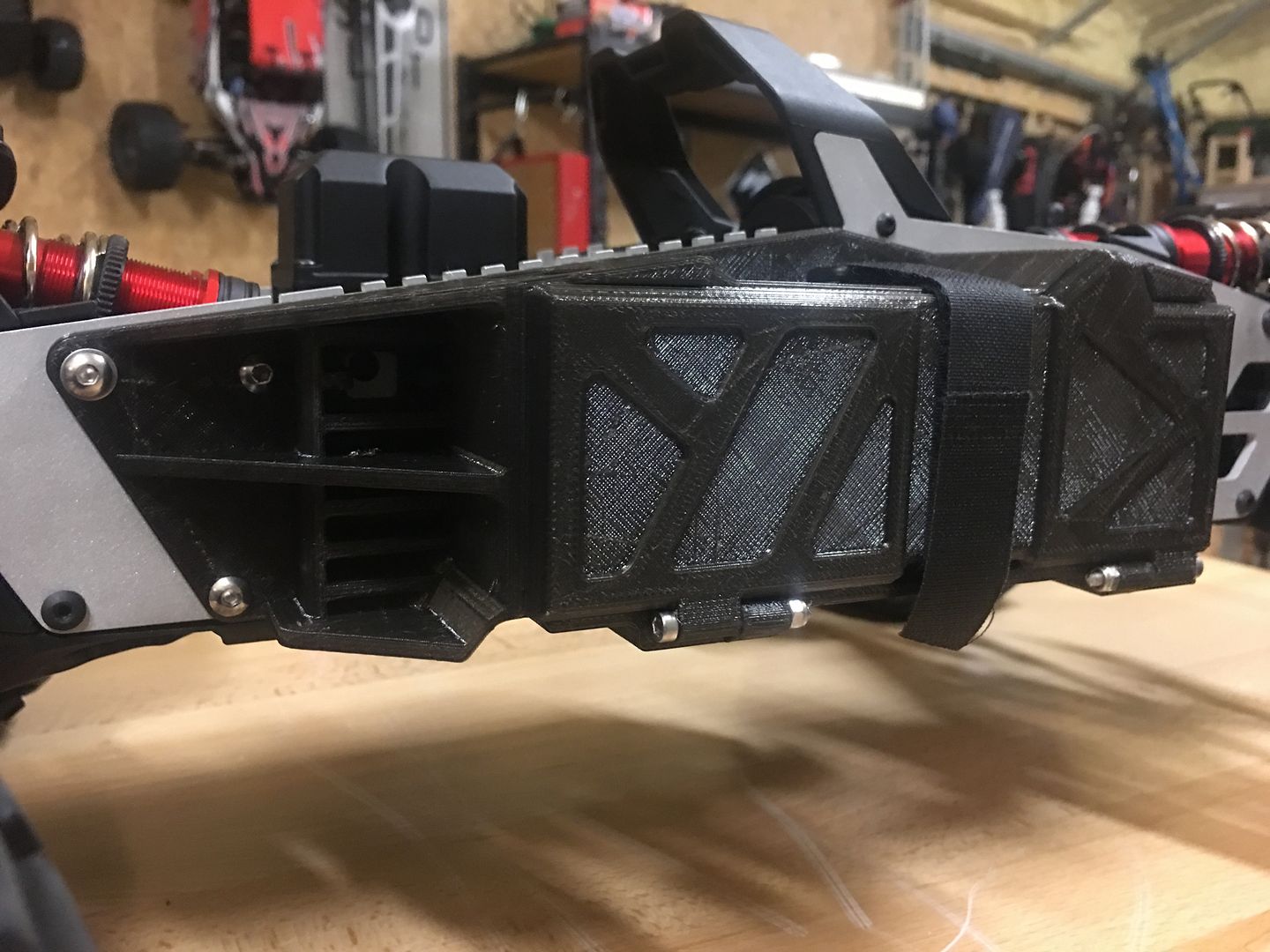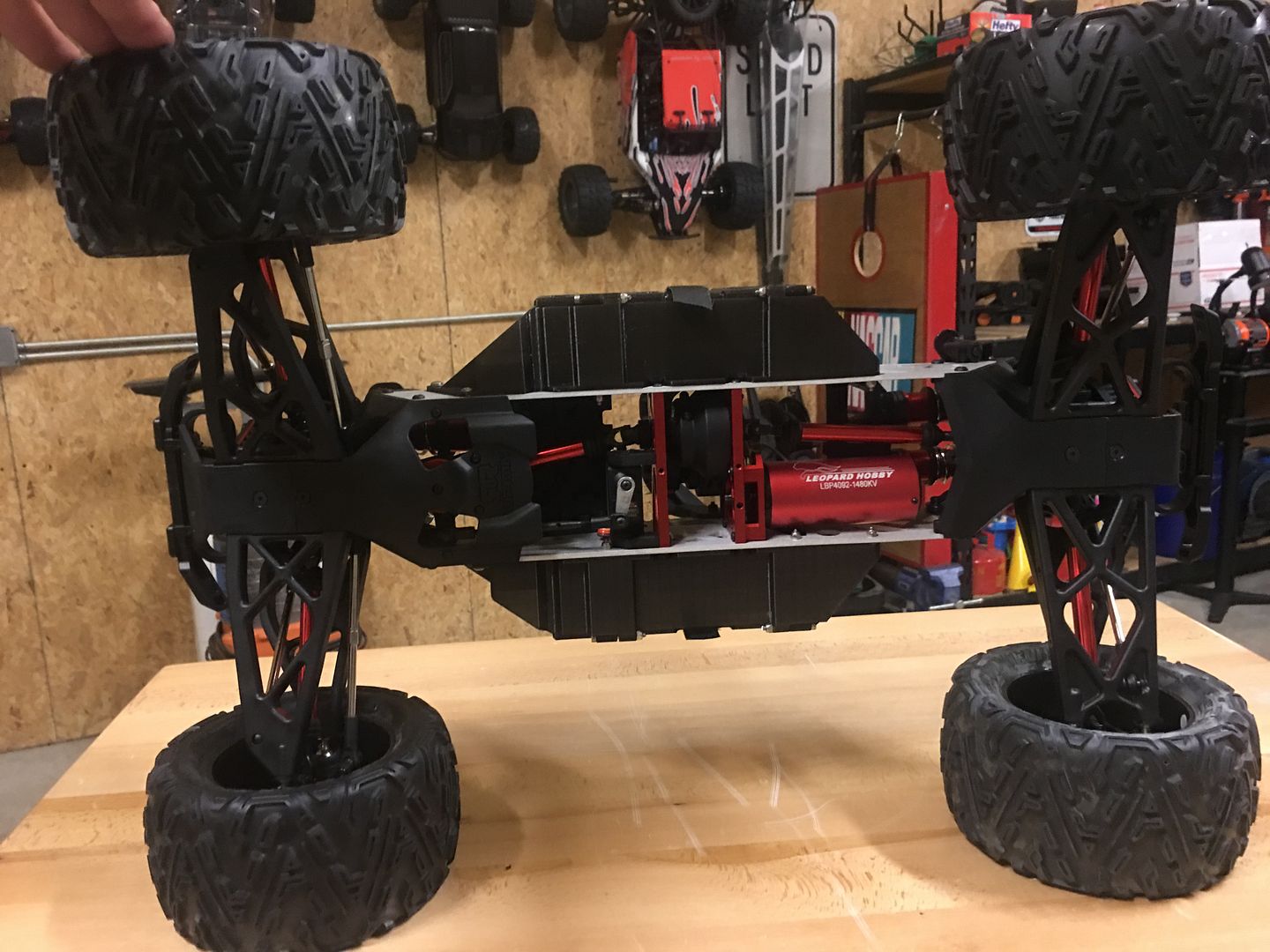 what's your opinion with the leopard motors?
Great build BTW.
04-01-2017, 10:16 PM
---
A Leopard 4092 1480kv is very comparable to a 1717 at much lower cost. Now if you have the room and budget for 1717 then it's the better motor. If not use the Leopard
04-02-2017, 04:13 AM
Tech Adept
Join Date: Apr 2016
Posts: 163
---
04-02-2017, 04:22 AM
Tech Regular
Join Date: Aug 2013
Location: South Carolina
Posts: 429
04-03-2017, 10:35 PM
Tech Rookie
Join Date: Oct 2013
Posts: 2
---
how much did you extend the chassis over stock? Do the stock center driveshafts still work?
04-03-2017, 11:35 PM
---
Close to 3" and no, both center driveshafts get replaced with the same 80 mm slider shafts that's on all four corners to the wheels. Stock Nero has 3 different size shafts, after this they have one size shaft for whole truck
04-04-2017, 07:27 PM
Tech Fanatic
Join Date: Nov 2012
Location: Cincinnati, oh
Posts: 862
---
04-04-2017, 11:28 PM
---
PM sent. If interested in plates or boxes send me a PM
04-20-2017, 01:56 PM
04-20-2017, 01:58 PM
---
Sorry duplicate
04-20-2017, 02:03 PM
Tech Elite
Join Date: Dec 2012
Posts: 2,996
---
the madmax tires look nasty !