Pics of Slash Flo-Tek Body on my Savage XL
01-06-2012, 07:16 PM
Pics of Slash Flo-Tek Body on my Savage XL
---
My Proline Flow-Tek Body arrived today. The lid is for the Traxxas Slash, and fits quite nice. The Blue Groove Wheels allow the body to fit perfectly without additional trimming. I will however trim the back end some more. The reason is in order to have a clean access point on the top for the glow ignightor I had to position the body slightly back from optimum. I will trim the back side of the wheel well to compliment the back end fitment.
Its not painted yet, Im about to start masking it up for the paint job Im going to do, hopefully it comes out alright. It's going to be the craziest scheme on my Trucks, more detailed then Shelby Stripes.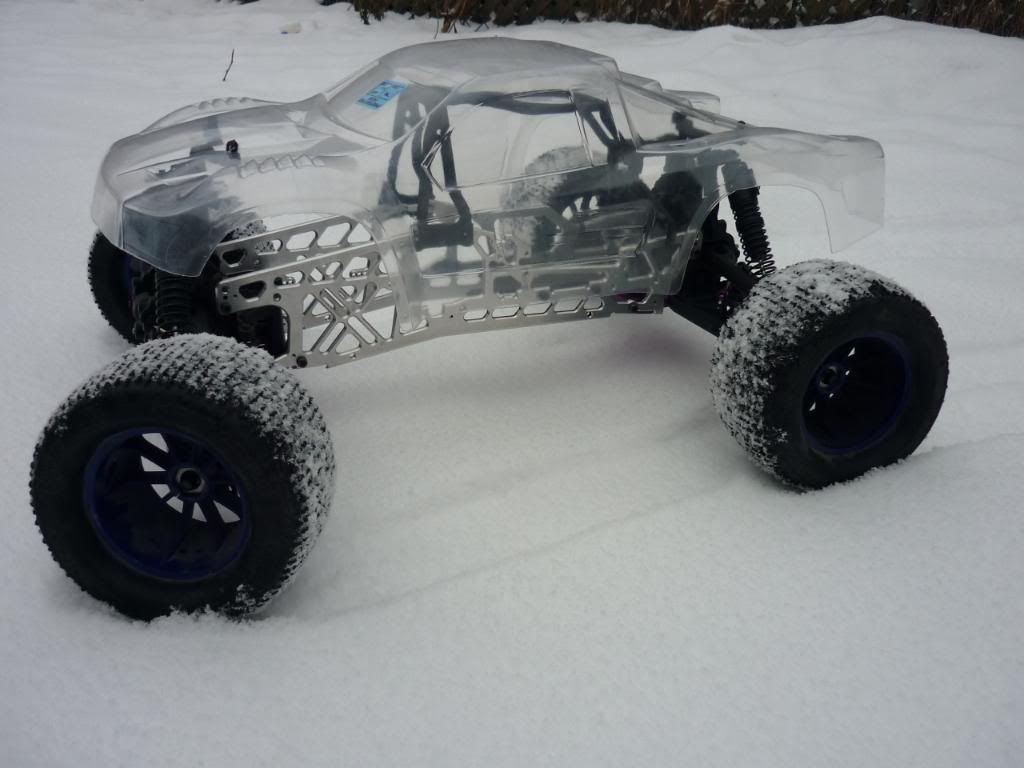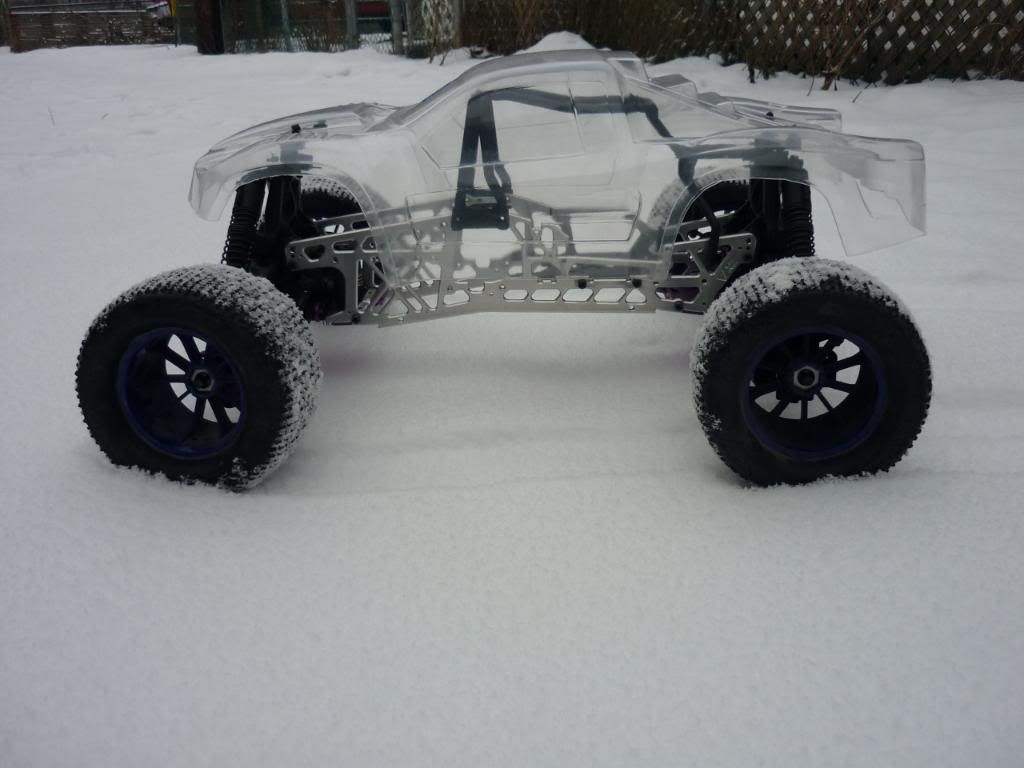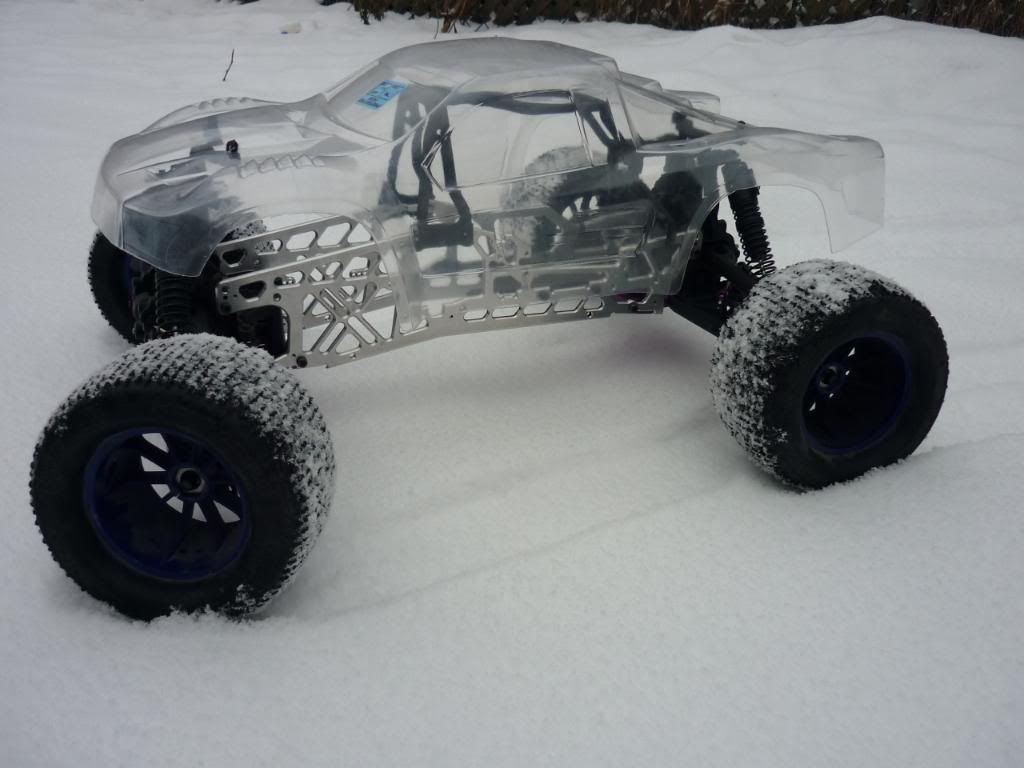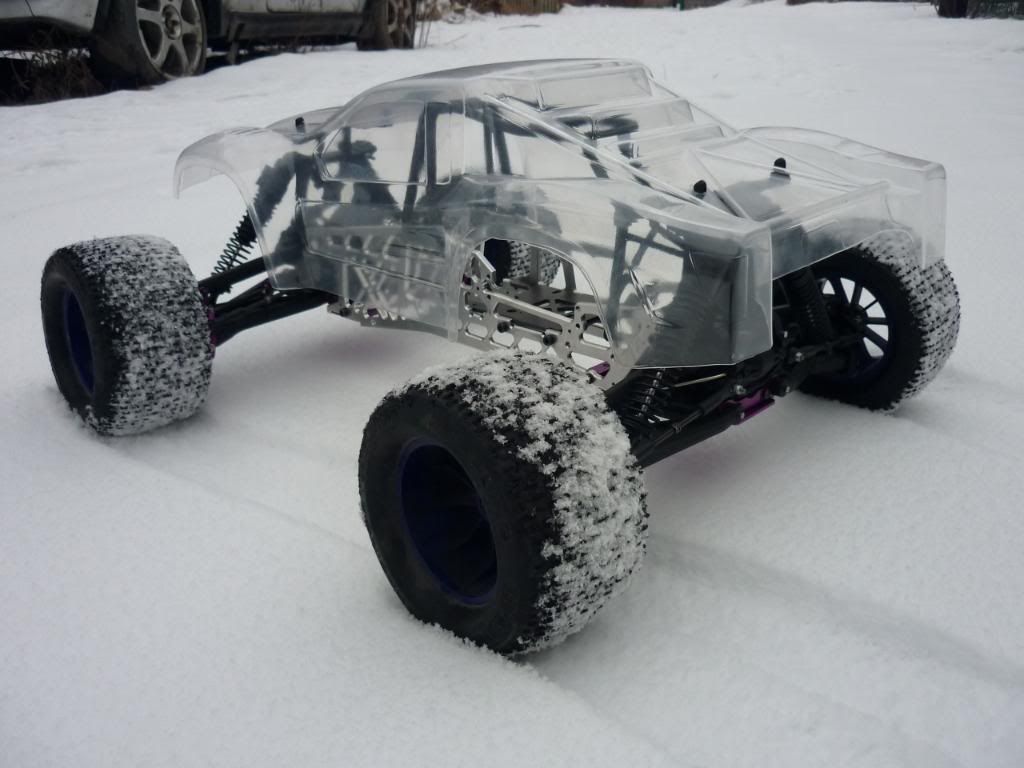 And then I added the bumpers for mock up, and did some additional trimming.
Here she is with the final trimming done, and bumpers mocked up.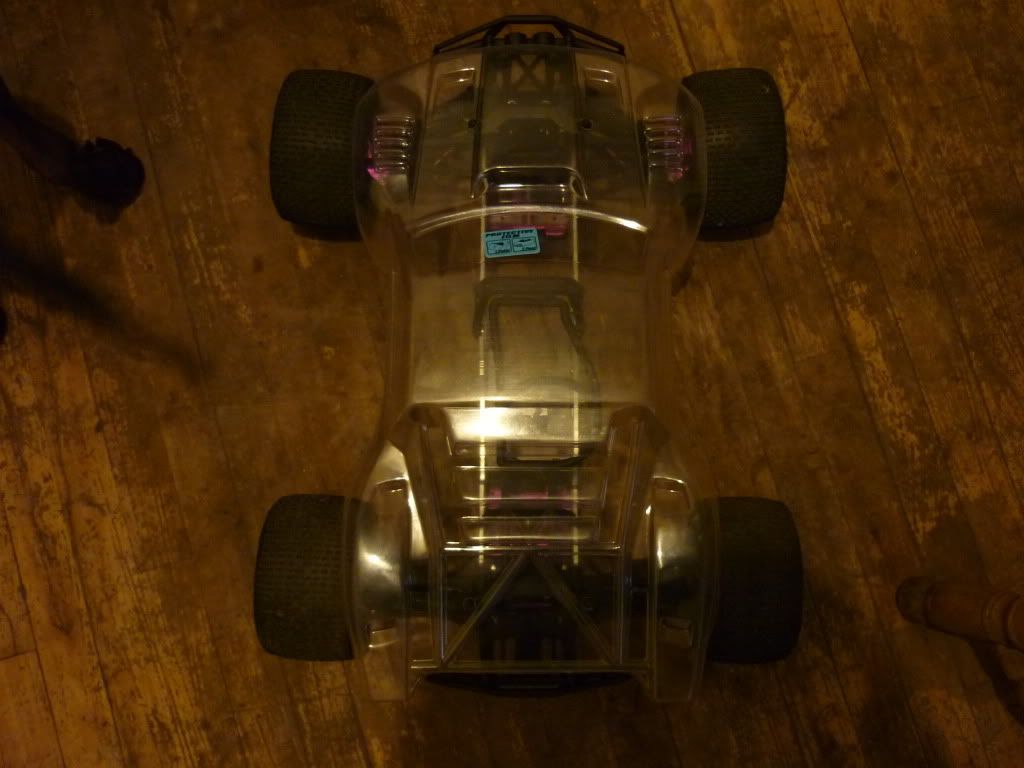 I think it will be too tight for a STD length X, BUT a LCG Extended it fits perfectly, arguably the best fit.
01-06-2012, 08:02 PM
Tech Adept
Join Date: May 2011
Posts: 105
---
It looks good but do you think it will last on a savage?
I would like to fit my new flotek body on my savage flux xl but would it be worth it
01-06-2012, 08:18 PM
---
01-06-2012, 11:41 PM
Tech Regular
Join Date: Jan 2009
Location: WLV, CA
Posts: 427
---
Interesting. I'm having a hell of a time finding a body to fit my XL. Even the Proline bodys don't fit my X SS that great. Are you using the wide axels on the XL too or is it just wheel offset?
01-07-2012, 04:31 AM
Currently Active Users Viewing This Thread: 1
(0 members and 1 guests)
Posting Rules
You may not post new threads
You may not post replies
You may not post attachments
You may not edit your posts
---
HTML code is On
---